Monday, December 31, 2012
Posted by

Valerie Plowman
at 10:32 AM
0 comments


Links to this post
Wednesday, December 26, 2012
I am a day late, but Merry Christmas to you! I hope you all had and are having a wonderful holiday season. We had a nice day yesterday; we had to wake all three girls up in the morning. They do so much better than my husband and I did as children--we were both the type waking up our parents at 1 am, 2 am, and so on until they finally stumbled out of bed sometime close to a reasonable hour. They probably should have just given us clocks and told us not to walk out of the room until X time :) Happily, Brayden is obedient to that rule and though he reports waking at 6:20, he did not get out of bed until 7:00 AM. We then tortured him to wait until we woke the girls at 7:45. He was very patient.
I will be taking the week off from blogging this week and next week to have fun with my family. I plan to do some work here and there on the blog index (it needs a lot of updating!). I also have a whole new blog look ready to go--I will put that all up at the new year so be sure to come check it out! I am very excited. It is taking all of my will power to wait...why am I waiting you ask? (My husband asked the same...) I have no real answer. Just that I decided it would be fun to unveil it at the new year so that is my plan.
Posted by

Valerie Plowman
at 2:54 PM
2 comments


Links to this post
Friday, December 21, 2012
Today's Giveaway is from Little Gems Creations. This is a shop on Etsy where she sells adorable headbands! Here are some samples: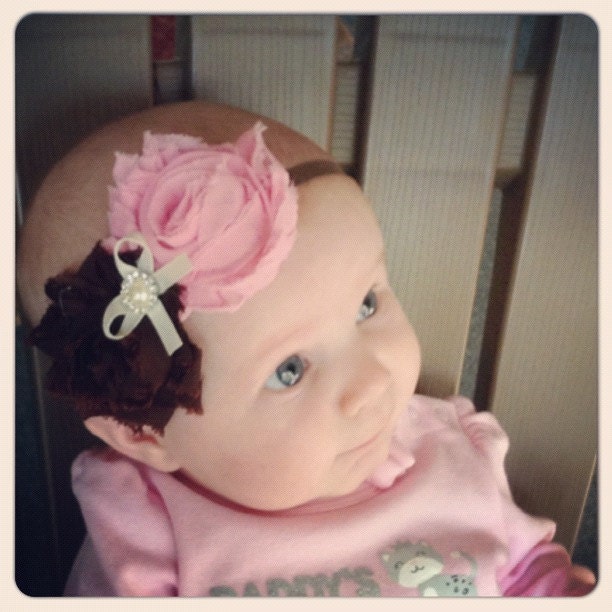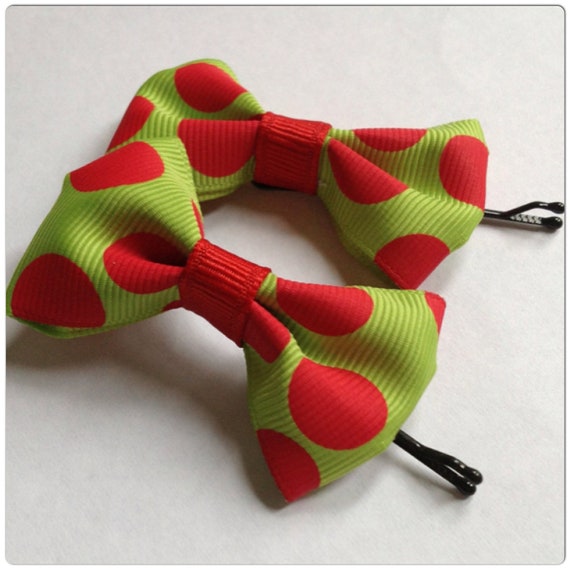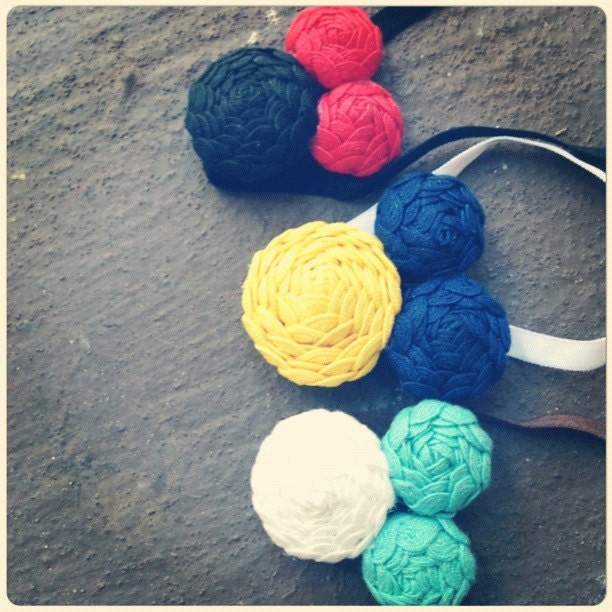 They are extremely well made and very cute. Anytime Brinley wears one, we get a ton of compliments.
Today you are entering to win two shabby chic headbands--your color choice. This is one of her best sellers! Here is a sample: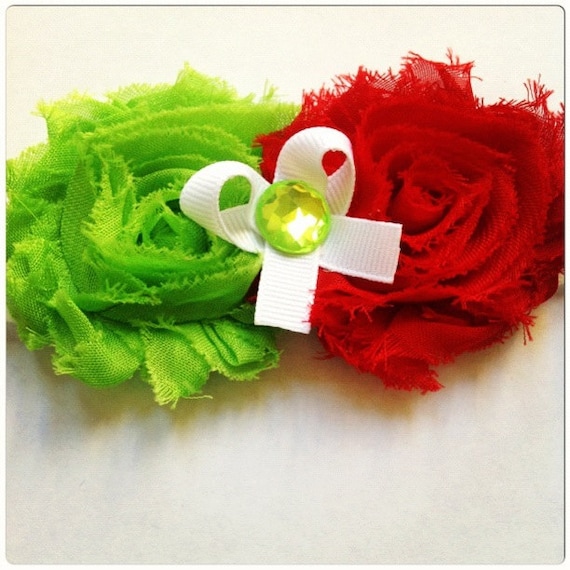 Let's enter.
For Your First Entry:
Become a follower of this blog. Then leave a comment. If you are already a follower (the thing where your cute face pops up with all the other cute faces of people following), comment telling me so.

Sample Entry
I am a follower!


For Your Second Entry:

Sample Entry
I heart it!

For Your Third Entry:
I like Chronicles of a Babywise Mom on Facebook!

For Your Fourth Entry:
Go to Little Gems Creations. Comment saying which two color combinations you will choose if you win.

Sample Entry
I will choose white/white and pink/brown!


For Your Fifth Entry:
Follow
Little Gems
on Twitter. The comment saying you did so. Include your Twitter ID.
Sample Entry
I follow! @valplowman
For Your Sixth Entry:
Like Little Gems Creations on Facebook. Then comment saying you did so.

Sample Entry
I like it!


For Your Seventh Entry:
Entry Rules
You must leave a comment in order to have an entry.

You must leave a separate comment for each entry. This is not so I can get lots of comments--it is because it makes it a million times easier to choose a winner. It takes less time, and less time is good. Plus, it makes sure I don't miss an entry.

You don't have to do all seven entries...for example, if you just want to follow this blog, you can just do entry one.

One entry per comment.

Up to seven entries per person.

You must fulfill the rules of each entry for each entry to count. If I see the entry is not valid (did not meet entry requirements), I will disqualify your entry. Trust me, I check.

Entries will be accepted until I choose the winner sometime early January--January 4-7ish.

The winner will be randomly selected at random.org

The winner will be announced early January 2013.

If you would like, you can add your email address to your entry. If you are the winner, I will email you to let you know. You do not need to add your email address in order to win. I understand not everyone wants to share their email addresses with the world. I will announce the winner on the blog, so you can check the blog Saturday to find out if you won.

Once the winner is announced, you will have one week to contact me or another winner will be chosen. Be sure to check back. The only thing worse than not winning is to win but not realize it in time!

US mailing addresses only
Posted by

Valerie Plowman
at 10:00 AM
76 comments


Links to this post