In 2007, I started my blog in order to help parents with their Babywise questions. The internet was not a friendly place for Babywise inquiries and I wanted to be a voice for people who needs help and encouragement.
Four years later, in 2011, I wanted to expand that vision just beyond myself. Hearing from one person who does Babywise is nice, but wouldn't several be even better? So I started the Babywise Friendly Blog Network. My vision was to have a group of bloggers who all follow Babywise who could work together to create one massive resource collectively for Babywise parents. Everyone has different life experiences in general, and this is especially true in parenting. Among all of us, we could more fully address the needs of parents out there.
The Babywise Friendly Blog Network (BFBN) is a networked group of blogs that are all friendly toward the Babywise method. We work together to create strong and reliable resources for Babywise information. Here are the current blogs in the BFBN: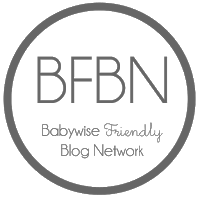 We are sorry that this post was not useful for you!
Let us improve this post!
Tell us how we can improve this post?