Any links to Amazon are affiliate links.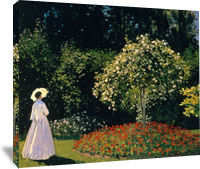 Today you are entering to win an 8×10 canvas print from Canvas Champ  at http://www.canvaschamp.com/. I love canvas prints. Love them. They sent me a free 8×10 print from Canvas Champ and it is really fabulous quality. I would not hesitate to get more! Their prices really are inexpensive, too. If you have anything you wanted made into a canvas, take advantage of it!
They also have other fun options like a peel and stick, photo boards, metal prints, acrylic prints, and canvas banners. Enter to win your free print below!
ENTRY RULES
You must enter the giveaway to have an entry.
You must fulfill the rules of each entry for each entry to count. If I see the entry is not valid (did not meet entry requirements), I will disqualify your entry. Trust me, I check each winning entry to make sure it was valid.
Entries will be accepted until 12:00 midnight August 2, 2014 (so that means you will not be able to enter on the 2 at all).
The winner will be randomly selected through Rafflecopter.
The winner will be announced sometime after the winner is chosen. I will email the winner.
Once the winner is announced, you will have one week to contact me or another winner will be chosen. Be sure to check back and/or check your email. The only thing worse than not winning is to win but not realize it in time.
I will not use your email address for any purpose other than contacting you if you are the winner (and FYI, I don't have access to the email addresses except for the winner).