Going back to school can be super exciting, but it can also bring up a lot of other emotions. One of my favorite things with essential oils is how they can help with your emotions and how the scent of the smells can have a strong impact on you. Here are some great oils for back to school time.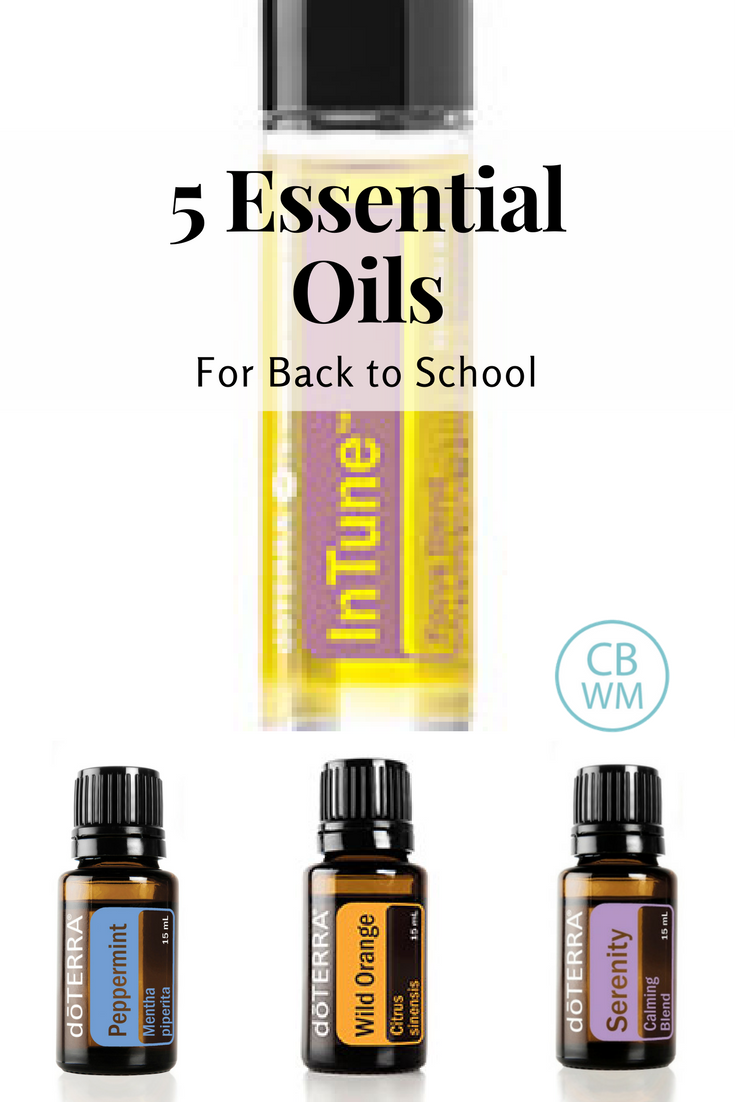 Wild Orange for Anxiety
There can be a lot of anxiety with school, especially at the beginning of the year as first day jitters are at a high. Anxiety can also creep up on a test day. You simply drop some of the oil into your child's hands, have her rub her hands together, and then she can smell the wild orange. This can also work for any moms with first day jitters :). This scent just helps you feel happy. Buy yours here.
InTune for Focus
Your child might have a hard time focusing at times. That is when inTune comes in handy! This is a roll on blend of Amyris, Patchouli, Frankincense, Lime, Ylang Ylang, Sandalwood, and Roman Chamomile. This blend is made especially for focus. Buy yours here.
Peppermint and Wild Orange for Homework Time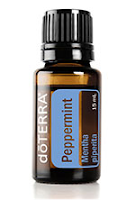 Peppermint is one of my all-time favorite oils. I use it all the time. For the purposes of this post, peppermint and wild orange are great for homework time. Peppermint can invigorate you. They can both help you focus in. Peppermint is a great mood-lifter, so some peppermint oil and a diffuser might be a nice back to school gift for your child's teacher to help her get through those stressful days. Buy yours here.
On Guard for Immunity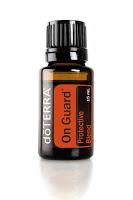 When school starts back up, the germs start coming back home. On Guard works very well for fighting germs. I diffuse that baby like crazy and rub it on feet whenever someone is sick at my house. It is so popular with doTerra that they have a whole line of On Guard stuff. Oils, beadlets and softgels, cleaner, hand wash, laundry detergent, toothpaste, and cough drops (fair warning, I find the cough drops to be absolutely disgusting. Some people love them!). Buy yours here.
Serenity for Sleeping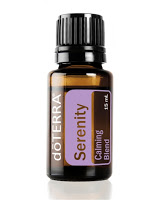 Sometimes it can be hard to sleep at night, and that can bring anxiety when school is early the next day. Serentiy is great for those nights your child can't sleep or you just want your child to sleep well that night. I used it while camping a couple of times this summer and it helped me actually sleep those nights (I really should just use it every night while camping). You can diffuse this into the room at night. You can rub it on the feet and/or on the spine. I also always have my kids smell it straight from the bottle. Buy yours here.
Diffuser
A great way to use essential oils for moods is to diffuse. This is my favorite diffuser I just bought off Amazon. We own six of these at our house! That is how much I love them. This is an inexpensive diffuser that you can try out to see if you like diffusing oils. Affiliate link —> http://amzn.to/2uerhGP
Related Posts