24 Gift Ideas for for Toddlers and Preteens. Gift ideas for your one year old, four year old, six year old, and eight year old.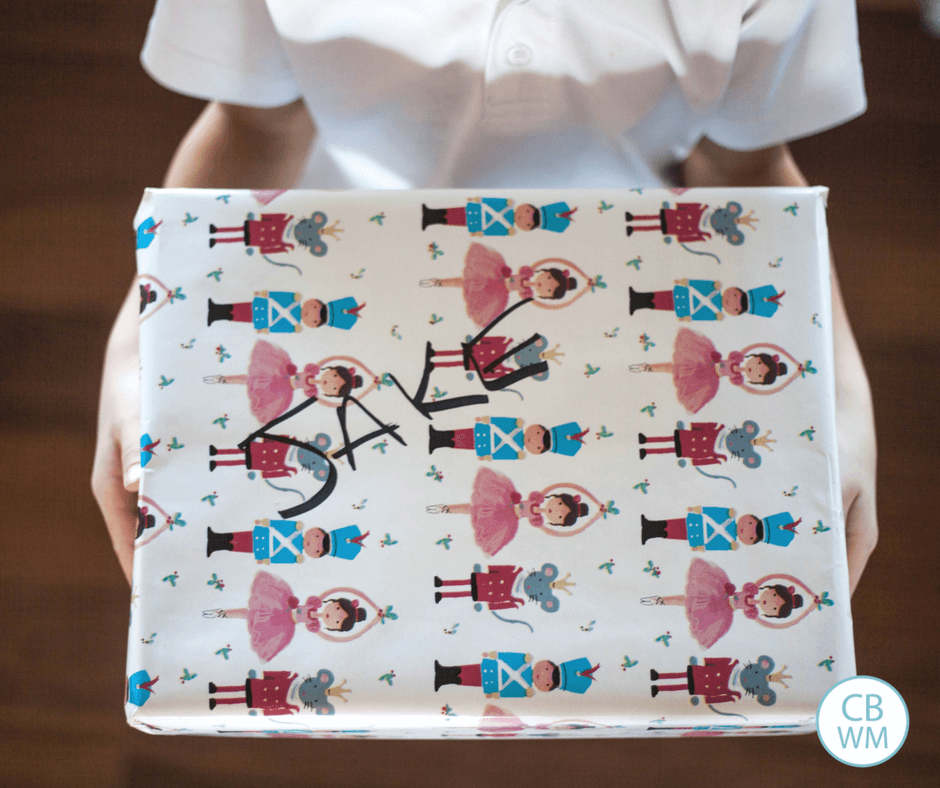 I had the idea to post about our favorite toys we acquired over the last year. Hopefully this can help you as you think through your gift ideas for the holidays coming up. We will take it youngest to oldest.
BRINLEY–1 YEAR OLD GIRL
Brinley had two big hits this year.
This has been a big favorite. We haven't ever owned one of these, and you readers told me she would love one and you were right! We went with the Step2 Big Splash Waterpark because it has people with it and she loves dolls so I figured she would like playing with people. If I had been buying it for Brayden as a one year old, I would have gone with the Step2 WaterWheel Activity Play Table–this one has boats and he was big into vehicles.
Fisher-Price Go Baby Go Poppity-Pop Musical Dino
This is another favorite with Brinley this year. This is very similar to the Playskool Busy Ball Popper but it is easier for a younger child to use on her own. Brinley can't do the popper alone, but she can do the dinosaur alone. She loves it!
This toy was something she got for Christmas last year–so she was five months old. It is an award winning toy. It is great for babies because it is easy to grab and manipulate. The same company makes a similar toy called a Manhattan Toy Winkel.
McKENNA–4 YEAR OLD GIRL
Here are McKenna's favorites from the last year.
Cinderella Fairytale Fashion Pack
This was the favorite! You should have seen her face when she opened this on her birthday! It is every dress Cinderella wears in Barbie size. She uses these with her Cinderella Doll Barbie, but obviously you could use it with any Barbie since it comes with every dress.
This is another huge hit this year–she obviously loves princesses–McKenna loves these! These are mini-figurine princesses. You can take the dresses off and on. You can find all sorts of various sets by looking at the Little Kingdom
sets on Amazon.
McKenna also loves dress up, and these shoes have been a favorite ever since she got them for her birthday this year. It is fun to have a few pairs so you can share with sisters and friends as well as change with your outfits 🙂
Melissa & Doug Shape, Model and Mold
McKenna loves play dough. This set of play dough tools from Melissa and Doug has been great for her to play with. It is age appropriate so she isn't just getting mad while using it.
KAITLYN–6 YEAR OLD GIRL
Here are the favorites of Kaitlyn this year.
A scooter is a lot of fun for any gender. McKenna rides this a lot, too, so it definitely could be given to a younger child than 6.
Stuffed Animals
This is the favorite of Kaitlyn. She loves stuffed animals. For Christmas, it was a Boa Constrictor. For her birthday, a peacock. Can I just say I am so glad the Internet exists so I can order such obscure things from Amazon? Otherwise she would be quite disappointed!
How to Draw Animals in Simple Steps
Kaitlyn loves art. This How to Draw Animals book has been quite popular with her. She has improved at drawing animals quite a bit also! If you have a child who is interested in art, another idea is Klutz Books
. They have books for clay charms, lettering, folding airplaes, window art, drawing Star Wars, pipe cleaner, finger nails…so many creative things!
BRAYDEN–8 YEAR OLD BOY
Here are Brayden's favorites from this year.
Did you ever play with these in gym class growing up? I remember loving them! This has been a huge hit with all of our kids this year, but especially Brayden. I love anything that takes energy out of him.
Melissa & Doug Deluxe Magic Set
Brayden started doing his own magic tricks a lot, so I thought we would try out how he liked a magic set. This has been a lot of fun and it is great quality. I like that it shows the child the fun of magic, but also that magic isn't "magic."
Syma S107/S107G R/C Helicopter
Boys this age like anything remote controlled. This is something Brayden actually saved up for and bought himself. He has really enjoyed it and the quality has been good. The price is only 20 (supposedly retails for 130 but I have never seen it more than 20). You can also do a Truck like this one.
Nerf N-Strike Elite: Strongarm Blaster
Nerf has upped their game–the guns shoot further and with more accuracy. Brayden has enjoyed this so much, we made a birthday party out of it. These new guns shoot 2-3 times further than the old ones did.
FAVORITE GAMES
Here are our favorite games we added to our collection this year (we love games–we have a tradition to play every Sunday evening). These are games everyone but Brinley can play right now (McKenna isn't always great at it, but she catches on faster than I would think a four year old would, so don't underestimate them!):


NEW FOR 2013 HOLIDAY SEASON
We had some toys sent to us to try out for the 2013 Holiday season. Here are our reviews on them.
Playskool Showcam 2-in-1 Digital Camera and Projector (Gray)
This is AMAZING. Of all the things we had sent to us, this takes first place in our list of favorites by far. Kids can add funny effects (like a mustache to your face), can create slideshows, and can show what is on the camera by doing projection from the camera. This is big, bit hit and if I didn't own it and knew about it, I would say this is a must-own camera. This is far better than any other kid camera we have owned. Definitely worth it!
Littlest Pet Shop House
I can't find the exact one we have. We got a house for the Littlest Pet Shop characters. Kaitlyn adores these things (as a lover of animals) so she really likes this.
KRE-O
Brayden is a big, big Lego fan, so I thought it would be interesting to try out a KRE-O set. He has enjoyed it. He says they are smaller pieces than Legos are. I think time is going to be required to really judge how this is versus Lego. Initial findings are that they are good just like Legos are good.
My Little Pony Equestria Girls
This is something quite interesting. It is a My Little Pony in essentially Barbie form. I wondered if Kaitlyn would have a high interest in this because she loves My Little Pony so much. She likes it fine, but it is McKenna who loves it. McKenna is my Barbie girl. So I would guess if your daughter is into Barbies, she will like these, too. It will be interesting to see what Kaitlyn prefers when it is time to play Barbies.
Play-Doh Sweet Shoppe Flip 'N Frost Cookies Set
As I mentioned earlier, McKenna loves play doh. Super loves. So she was so excited to try this out. She had fun with it and the new type of play doh they have designed for the frosting is cool (though harder to clean than the traditional kind). I think she would enjoy this more in a year or two when she has better fine motor control. They say it is 3 and up, but as I alluded to earlier, many times these sets wind up just being frustrating for everyone. Older children can run things like this with no problem, but anyone 4 and younger usually winds up needing a lot of help from parents.
MORE GIFT IDEAS for CHILDREN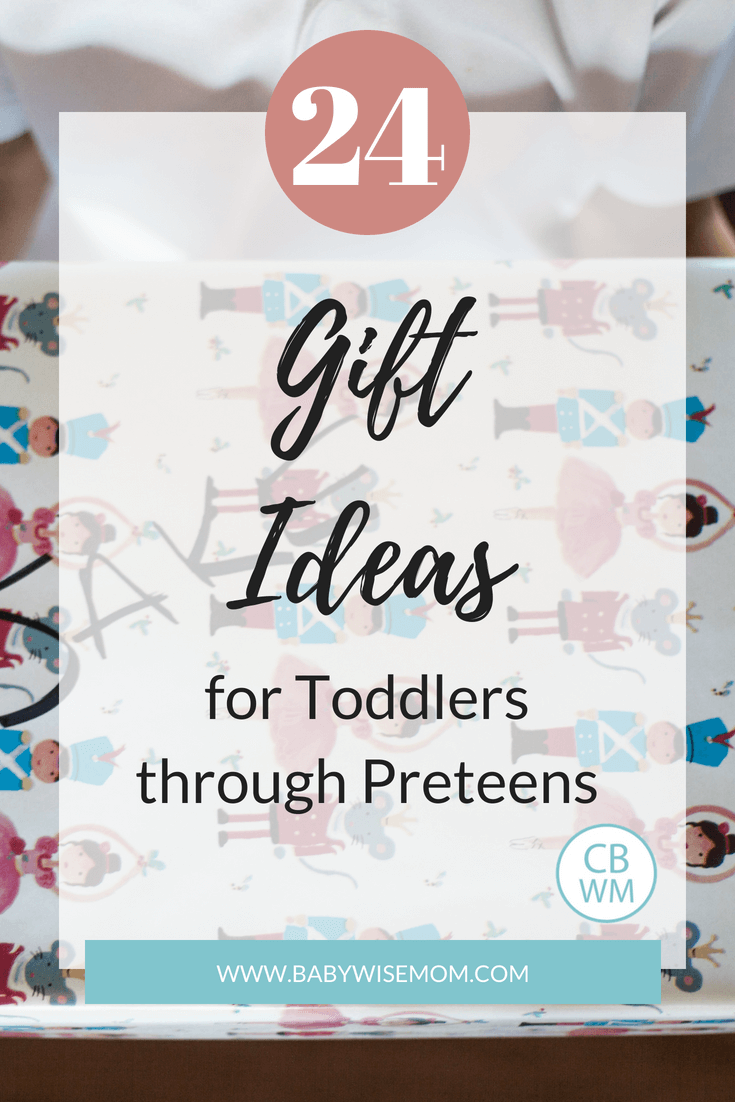 Want more ideas? I have done many posts similar to this in the past–here they are:
Gift By Category
Gift By Age
We are sorry that this post was not useful for you!
Let us improve this post!
Tell us how we can improve this post?