Finger foods for babies. Signs baby is ready for finger foods. Good first finger foods. How to help baby learn to eat finger foods.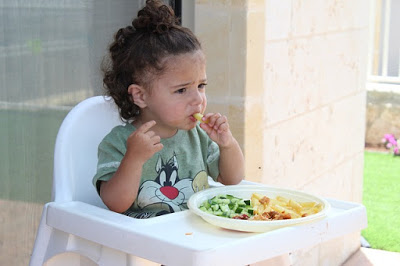 I have to say that eating finger foods is one of my favorite milestones. The baby can eat food while you eat your meals. You can give finger foods when you go out to eat. Offer little snacks at church to get the baby through the service…love it!
I was ridiculously cautious with Brayden eating foods and am the same with Kaitlyn. I don't think there is anything wrong with caution–we don't want our babies choking!
Read my post on Finger Food Basics for even more!
Signs Baby is Ready for Finger Foods
Baby can "chew"
Around age 7-8 months
A desire
First Finger Foods
With both of my kids, I started with Gerber rice puffs. They dissolve really fast, and it takes 80 pieces to get 25 calories, so they aren't a snack that are going to interfere with eating foods they need. I do that until I can see they are able to chew and swallow. I am pretty slow in introducing new foods. I don't have any set rule, I just do it as the thought occurs to me.
Kaitlyn really likes biter biscuits. They were great for her to learn to get the food in her mouth since they are big. Brayden never really loved those. Kaitlyn also likes toast. Both like/liked the Gerber Wagon Wheels. Peas are an early finger food also.
Other foods I do are ideas I got from What to Expect the First Year. Pieces of whole wheat bagel, whole grain breads, crackers that get mushy in the mouth, cheerios, natural cheeses (pasteurized), ripe banana or other fruits that are very ripe, cooked veggies, pasta…If you have that book, the info is found on pages 387-388. Incidentally, I really like that book.
Teaching Baby to Eat Finger Foods
The best option is to give them the food and let them figure it out. I would give them food that is safe, but also big enough they can pick it up and get it in their mouths. Help them be successful. For a 7 month old, the Gerber Rice Puffs are likely too small to get in their mouths by themselves. You can feed rice puffs yourself to gauge the chewing ability.
Brayden had no problems feeding himself finger foods at 7 months old, even the small rice puffs. Kaitlyn could pick the rice puffs up, but wouldn't put them in her mouth. She needed a bigger item to show her that she could do it herself, then she immediately was able to get the rice puffs in her mouth alone.
Honestly, I get giddy about finger foods!
Reader Comments:
John and Amanda said…
Thanks for the great ideas for finger foods! So far I've only introduced the Gerber Puffs and these great cookies that

dissolve

easily. A friend told me about them. They are Goya cookies (found on the

Mexican

food aisle). They are called "Maria" cookies…

Caden

loves them and they are much cheaper than the

Gerber

cookies…. 🙂 Now, off to see what I have in my pantry that I can try and introduce today! Thanks for the ideas!
February 27, 2008 6:06 PM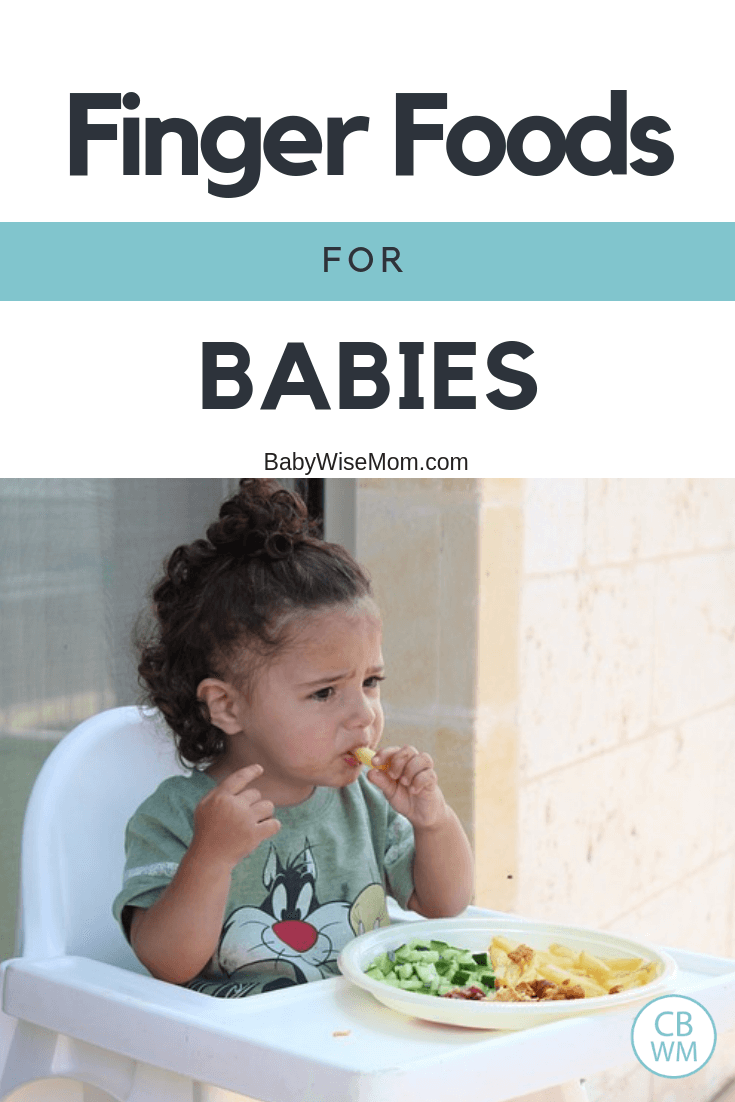 We are sorry that this post was not useful for you!
Let us improve this post!
Tell us how we can improve this post?