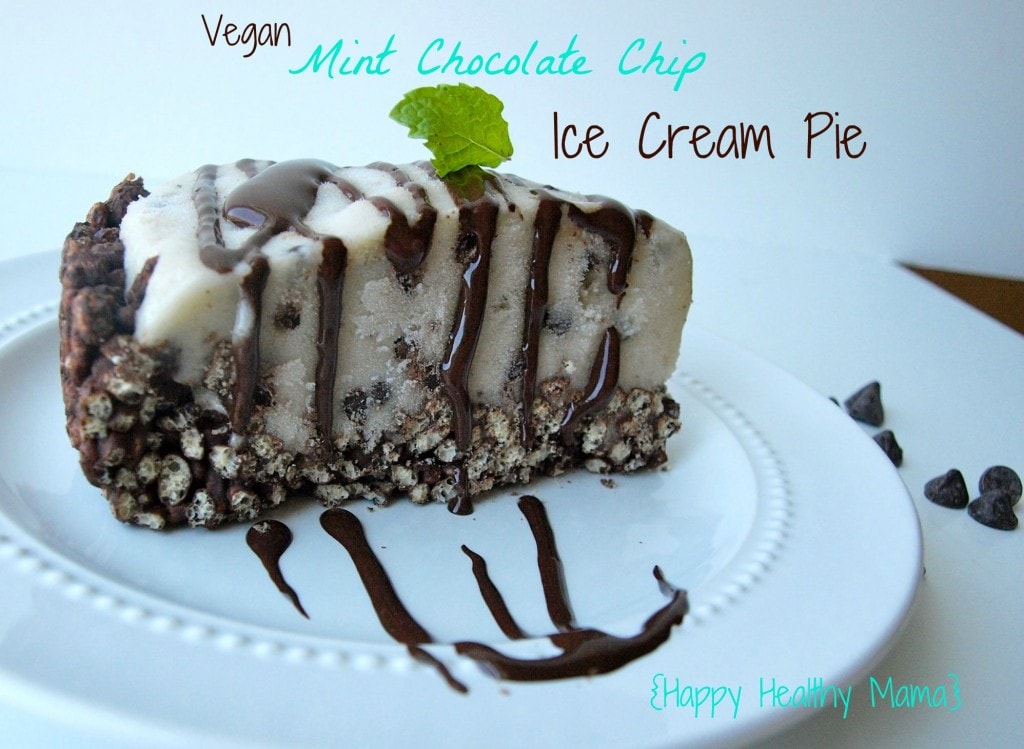 Does this not look delicious? This is a Vegan Mint Chocolate Chip Ice Cream Pie. You can get the recipe and instructions for this at Happy Healthy Mama today.
Today we are featuring a Babywise Mom Blogger who blogs on a topic other than parenting. Bethany, Hank, Maureen and I thought it would be great to introduce you to Babywise bloggers who have various passions.
Maryea is no stranger here; she has done a guest post on this blog before (see
Building the Foundation for a Lifetime of Healthy Eating). She has delicious recipes that are healthy and lots of great recipes for getting various nutrients into our children.
Today Maryea totally spoke my language: sweets. I love the way she writes and I love that she included some real chocolate in this recipe, "By the way, I know this could be much healthier without using chocolate chips. But come on. It's an ice cream pie made from bananas. We can afford to have a few chocolate chips with it." Absolutely!
Go check out Maryea's blog today. I am sure you will find several recipes that strike your interest!
We are sorry that this post was not useful for you!
Let us improve this post!
Tell us how we can improve this post?