Last winter as I attended the meeting for incoming Kindergarten students, the skill the teachers stressed more than anything was scissor skills. As I sat there, I remembered in the recesses of my mind that I had long-ago purchased a scissor skills workbook.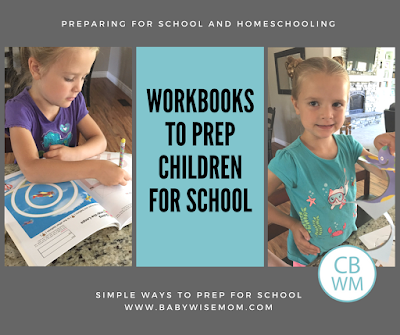 I got home and went to my closet of learning/art supplies and found several workbooks, including one for cutting paper! I started Brinley working on those, and she finished all of them the week before Kindergarten started. She loved them. I loved having things already printed and ready for her to do.
Kumon is not the only brand to make workbooks. I have used Brain Quest with other children and really liked that one. I have a whole eBook for a year's worth of learning. Each week has numbers, letters, fine motor skills, gross motor skills, and more. You can also find lots of ideas just on Pinterest. There are days you can't beat just having things already done and printed for you to use, though.
Do you have a favorite workbook?