You can help your picky eater to be less picky and be more adventurous with foods with the tips in this blog post. Get your little one eating healthy foods!
Do you have a picky eater? "You might find yourself worrying about how to get your picky eater to eat at all, much less east healthy food. In this post, I talk about how to get that picky eater to eat.
It starts off as quite amusing and funny. You baby doesn't like this or that (Kaitlyn hated ALL fruit). Those faces are the best! The shudders. The scrunched faces. The fake gagging.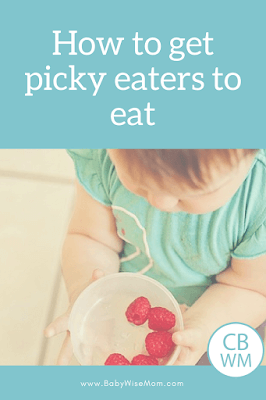 Then you start to worry. Your baby isn't eating like you think she should and you don't know what to do. when Kaitlyn was hating fruits I worried about it and did some checking around with people I know and also stuff online to talk to people who had experienced the same thing.
With Brayden, he really hated squash, so I stopped buying it and stopped feeding it to him. My friend still fed stuff to her son even if he didn't like it. I can see how that would be beneficial so you can be sure to get the most variety in the diet. Maybe I didn't worry about it with Brayden because it was the only food he didn't like. I think the older they get, the harder they get to push into something new.
Kaitlyn didn't like fruits for a couple of weeks. She clamped her mouth shut and refused to eat, but I just continued to give it to her every day at every meal, and she now eats it. It isn't her favorite part of the meal, but she eats a good amount and enough that I am not worried about it at all. You have to just keep trying.
Pretty much the consensus for fixing the picky eater is that you keep trying and at some point they will eat. You just have to consistently offer the solids, the baby will eat what they will, and eventually they will eat food. I guess it is like everything else (CIO, sleeping through night, etc.). Some are naturals, some need work, some adapt quickly, some need lots of practice…and it is so hard to look into the future and think "it will happen someday" without knowing when that day is. Kaitlyn adapted rather quickly, much faster than I anticipated. One person said her baby seemed to not like the pureed food, but once he could eat solids (real solids) he ate much better.
Offer the food often. Decide what is best for you and LO. Every meal? Once a day? Every so often? Only you can decide what is best, but keep trying. The more you work with her while young the fewer problems you will have as she gets older. Over time I am sure she will get even better. She will eventually grow to like it, or at least eat it. It took

Kaitlyn

about 2 months of slowly working up to eat it. Expect it to take time.
Show some excitement! It really does help. It still helps with

Brayden

. I always cheer when he finishes all of his veggies at dinner, and he really likes it. Who doesn't enjoy applause 😉
If your baby will copy your faces, open your mouth wide. She will follow suite.
An idea to try would be to try to feed solids before you nurse her. If she is too hungry and impatient, you could nurse one side and then solids then nurse the other. That is what I did with Kaitlyn until she ate solids well (I did it with

Brayden

too). Now I nurse both sides before her solids. If she were hungry, she might try it enough to just get her used to the flavors and start to like it.
Some babies like the stage one, while others very much dislike it and prefer stage two or three. If you make your own food, experiment with the thickness and

runniness

of your food to see what your baby prefers. This same principle is true for cereal. Some like it runny, some like it thick. Some don't care so long as they get food.
If you buy food, experiment with the brands. I found

Brayden

liked one brand over another. And even then, there were a couple of foods he

preferred

in other brands.
Kaitlyn didn't love green beans at first (and neither did Brayden). She didn't refuse them, but wouldn't eat as much as she would peas and eventually the garden veggies. I kept giving them to her every so often, expecting her to only have a few bites and then would follow up with peas so she would get full. She will now eat them. Sometimes it is only 3/4 of the stage 2 container, but she still eats them.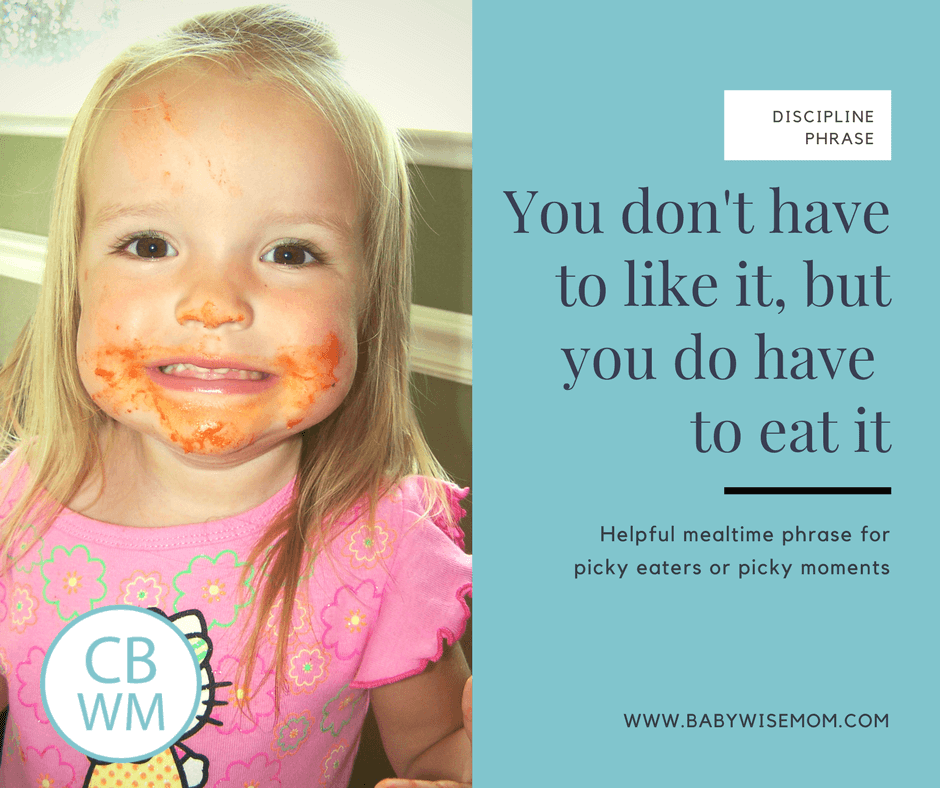 We are sorry that this post was not useful for you!
Let us improve this post!
Tell us how we can improve this post?