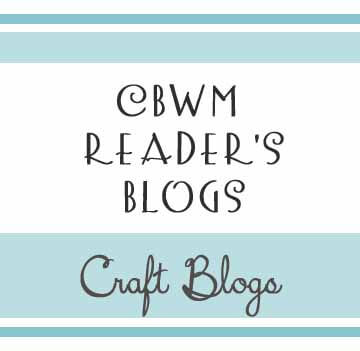 This is the place to share your craft blogs. Leave a comment with a link to your blog. You can also leave a short summary of what your blog is all about if desired. I will move your link and info up into the main body of this post.
MY CRAFT BLOG:
http://valscreations.blogspot.com
I just show pictures of stuff I have made
READER BLOGS:
Cook Clean Craft
said…
Janice
said…
Erin @ Two Story Cottage
said…
Summer said…
Aimee & Josh Jensen
said…
Danielle
said…
Tiff
said…
Lori T
said…
serra said…
We are sorry that this post was not useful for you!
Let us improve this post!
Tell us how we can improve this post?