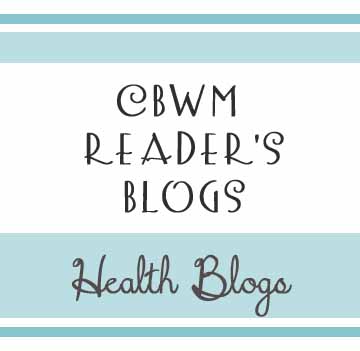 This is the post for you to share your health blogs. Do you write about fitness? Exercise? Healthy living? Share it here! Please be sure to include the link. You can also include a brief description if desired.
My blog promotes healthy weight loss and permanent weight management. It's in the beginning stages but expected to get more action once the kids are in school this fall!
http://www.haveyourcookie.com/
I'm Sarah! My blog Mommy's Little Men is about using essential oils and how our family has been able to get healthier and cut down drastically on OTC medications. I am a babywise, homeschooling mom of 4 boys and would love for you to get to know my family better and follow our oily journey.
www.mommyslittlemen.com
Also, I am doing a Home Diffuser giveaway between now and Monday July 28th if you like my FB page Mommy's Little Men and comment on the post 🙂
I'm the writer of Daily Dose of Del Signore! I have shared my journey of losing almost 75 pounds! I'm still going, so I would love for you to join along. I offer meal plans for eating clean on a budget as well.
I am Kerry Wise and I blog over at My Wise Mom: http://mywisemom.com

The world encourages a certain way of life for our kids. Lazy bodies, chemically laden nutrition, and poor manners. I'm a mom on a mission to teach my kids more. This is my journey in raising happy, healthy, organically-grown kids.

I focus on healthy/natural living, food allergies and raising my kids.
Australian Swingers Contacts
Australian Swingers Contacts is the number 1 swinging resource for Australian Swingers in Australia! Here you can meet, chat, find friends and like minded couples or singles for partner/wife swapping fun. We have been growing fast in the Cities, why not have a look at some of the latest members in these cities Sydney, Melbourne, Brisbane, Perth, Townsville, Cairns, Adelaide, Gold Coast, Newcastle, Wollongong, Sunshine Coast, Hobart Geelong.
Join Now Here:>> http://australianswingerscontacts.com/
I am passionate about investing in health and helping families improve overall health, fitness, and nutrition. Clean eating tips, recipes, workout ideas, etc.