Any links to Amazon are affiliate links.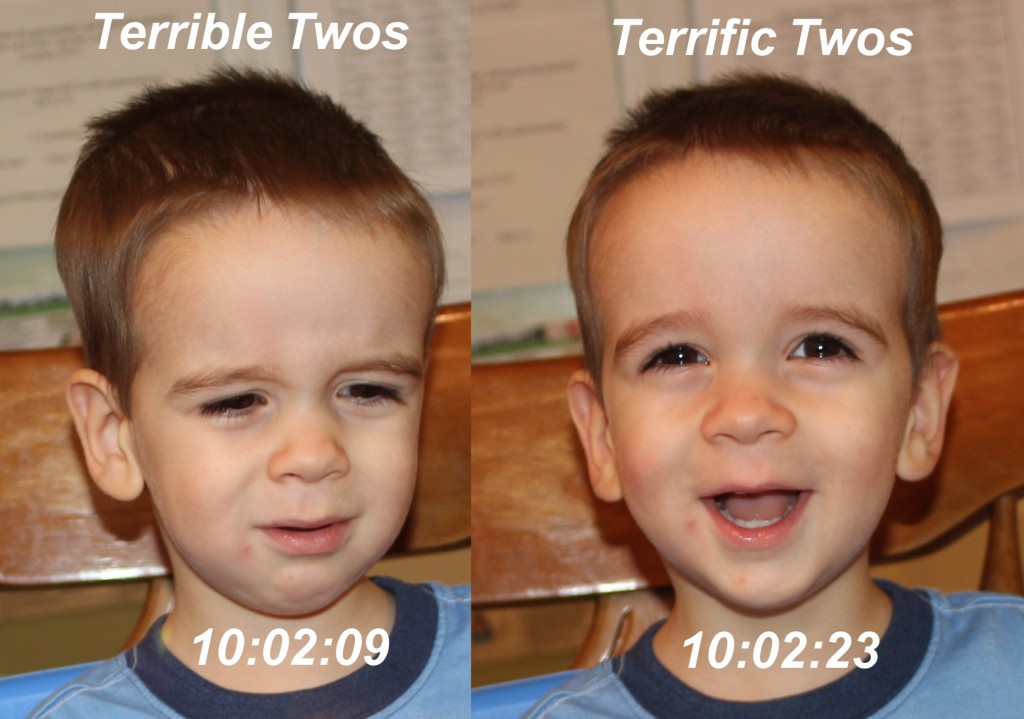 It is Babywise Friendly Networked Blogs week! All week, we'll be featuring blog posts from other Babywise-friendly blogs. The schedule is as follows:
Ha! This post by Hank over at Daddylife.net literally made me laugh out loud. Look at the time stamp he put on the pictures. The picture really illustrates how moody a two year old can be. Hank's opening line is great:
"An adult that swings between terrible and terrific as often as a two year old usually ends up with a psychological diagnosis. "
Of course as Babywise parents, we have a strong belief that we are able to train and teach our child, not that we are subject to the whims of what growing up can do to the child's emotional state. Hank outlines some tips for helping you have Terrific Twos rather than Terrible Twos. Yes, your child will still have his moments, for sure, and that is totally normal. But there are things you can do to make them more terrific than terrible. You can do More Than Making it Through the Day–or more than gritting your teeth for 1-2 years. You can enjoy this magical time in your child's life.
Head on over to Hank's blog to get some ideas on how to make these days great–terrific even.