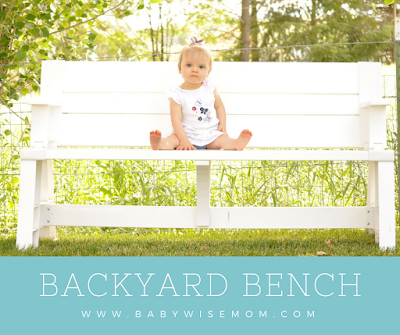 These are the best benches. BEST! This is a bench you can use a wide variety of locations. The deck, the patio, by the swing set so you have somewhere to sit while the kids play…it works well anywhere. The best part about this bench is that it can be a bench or it can be a table. You easily flip the back up to make half of a picnic table. We bought two of these benches so we could have a full table, but you can use it as a half just fine.
Beyond the ease of use and the multi-functionality of these, I love that they are easy to clean and very weather proof. We have harsh winters and a lot of items have to be put inside or covered up in the winter. We leave these out year after year and they are still in fabulous shape. They are also quite light, so it is easy to move around the yard. The only downside is the top (the backrest part that flips up) doesn't lock in place at all, so it can be awkward to carry.
These are so awesome that my mother-in-law bought all of her children two for Christmas last year (except us since we already have two…we got some other outside furniture).