Independent Playtime Benefits. Do not get discouraged when trying to get your child to play alone. It is well worth your efforts! Here are some benefits.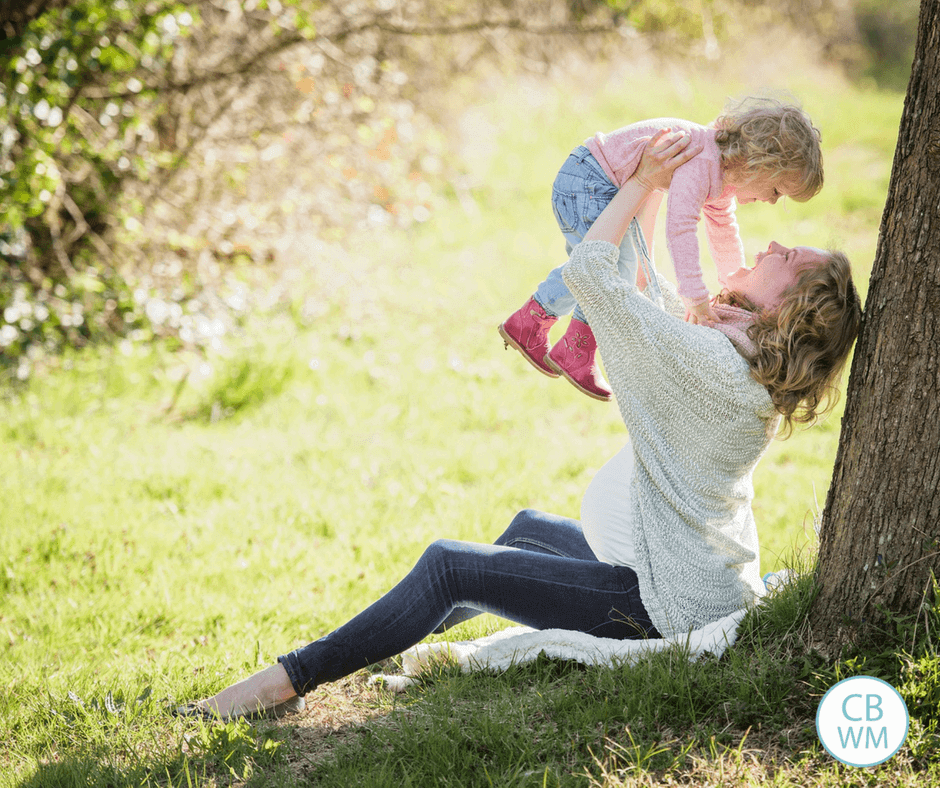 Many moms have difficulty with getting independent play going for their children at some point, especially those oldest children. As an oldest child myself, I can assure you all that we love the attention of those around us and it absolutely drives us crazy to miss a minute of the action. So it is understandable that the oldest is a little reluctant to embrace independent play.
But it is worth your efforts! I have written posts about independent play in the past, I will link them below. In this post, I want to share a story from my life to illustrate the benefits of independent play.
Back in January, we tried potty training. It turned out Brayden (2.5) wasn't ready. For more on that, read the posts about it. During that time, we didn't do independent play so that I could watch him and help him go on the potty.
What a change that overtook him! I have always known it was good for him. When he doesn't have independent play every once in a while, he will get a little ornery. For over a year and a half, we haven't missed independent play for more than a couple of days in a row (while on vacation), and he often tried to give it to himself by going off on his own to play somewhere.
During this time off of solo playtime, his behavior morphed. He has always been confident and independent. He never minds being left with a babysitter. He is happy and generally obedient. My little boy changed before me. We went to the library and he about lost it if he couldn't see me. He would cling to my legs and cry for me. He was very unhappy. It seemed he was experiencing separation anxiety for the first time in his life! He also was not as obedient and seemed to be able to focus less.
It is important to note that some of this behavior could be explained by the fact that he wasn't confident in using the potty. But as soon as we reinstituted solo playtime, he was back to his old self.
So if you are having difficulty getting independent playtime instituted at your house, stick with it. The benefits are well-worth your effort!
Related Independent Playtime Posts: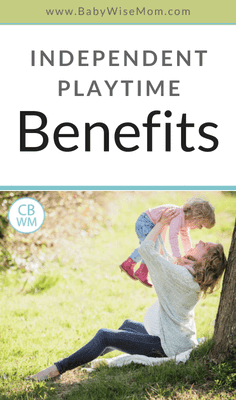 Reader Independent Playtime Comments:
Dana said…
I'm glad to see my little boy isn't the only one who loses it when he misses roomtime. On the days he doesn't get it, I feel like I'm am pulled in 20 directions, b/c he won't leave me alone! When I first started playpen time I thought it would never work. I stuck with it, though and am grateful for it! I'm now teaching my daughter the value of playing on her. She is a momma's girl and I need the time as much as she does.
February 14, 2008 11:54 AM
Plowmanators said…
My friend's little boy is the same way. We will get together for "play dates"–we both say we need solo playtime first so our boys will be happy :).
February 15, 2008 10:36 AM
We are sorry that this post was not useful for you!
Let us improve this post!
Tell us how we can improve this post?