Kid date ideas to do with their parents. These work great for mother son date ideas, father daughter date ideas, mother daughter date ideas, and father son date ideas.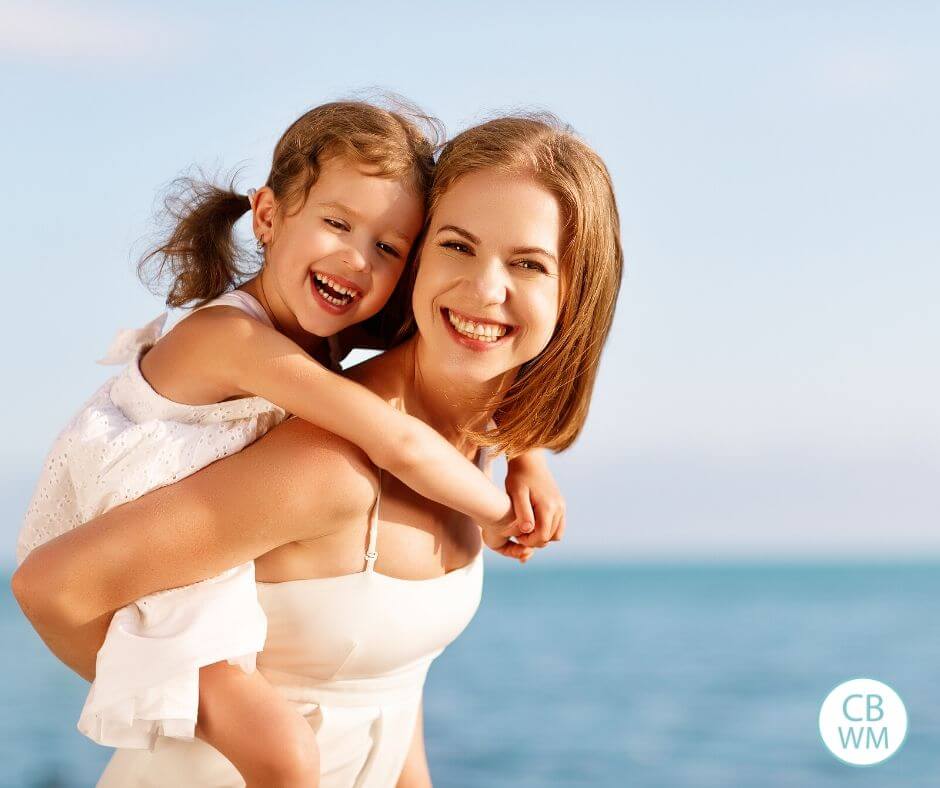 When you have just one child, it is pretty easy to have one-on-one time with the child –it would be hard not to!
As you add children to your family, however, it gets harder. Each child requires more time all around and it gets harder to have time alone with each child. You have to be more intentional to make it happen.
My husband and I like to have a special one-on-one activity with each child each month. This isn't something we are always perfect about; it is easy for life to run away from you. These date nights are a great way to bond and forge relationships with your child. They provide opportunity for getting quality time with your child. You can really have a fun time together.
Date nights are also economically helpful for people with "large" families.
How so? Let's say one child is really into rock climbing. Your options are to either take that one child rock climbing or to take all children rock climbing.
Maybe sometimes you would like to do something like that as an entire family, but with young families, we often have a baby or child who is too young to do something that the older child wants to do, so one parent ends up trying to watch a toddler in a non-toddler friendly location, and you paid a lot of money to do that.
Grumpy toddler, grumpy parent, and an empty wallet.
Doing dates means each child can pursue individual interests. For example, Kaitlyn loves rodeos. Because of her great interest in such things, we decided one summer evening to take the family to the rodeo. Brinley was one at the time. We paid a fair amount of money for the six of us to enter for the event.
It wasn't long before two of our children were asking to go home and one was rubbing her eyes and whimpering because it was past her bedtime. Now I just take Kaitlyn to the rodeo each summer.
How To Do Parent Child Dates
We each take two children each month since we have four kids. We alternate. So if one month I have Brayden and Kaitlyn, the next I will have McKenna and Brinley.
We will take the child and go out of the house and do something special with that child. The amount of money we spend ranges from nothing to a significant amount (for one outing). We like to do things that are of interest to that one child. You definitely don't need to spend any money at all to do this.
We did not do this with our babies; we felt like as a baby, they got a lot of one-one-one attention already and didn't need to leave home to have time with mom or dad. We started in the toddler age range.
For more info on this, read The Why and How of Doing Parent/Child Dates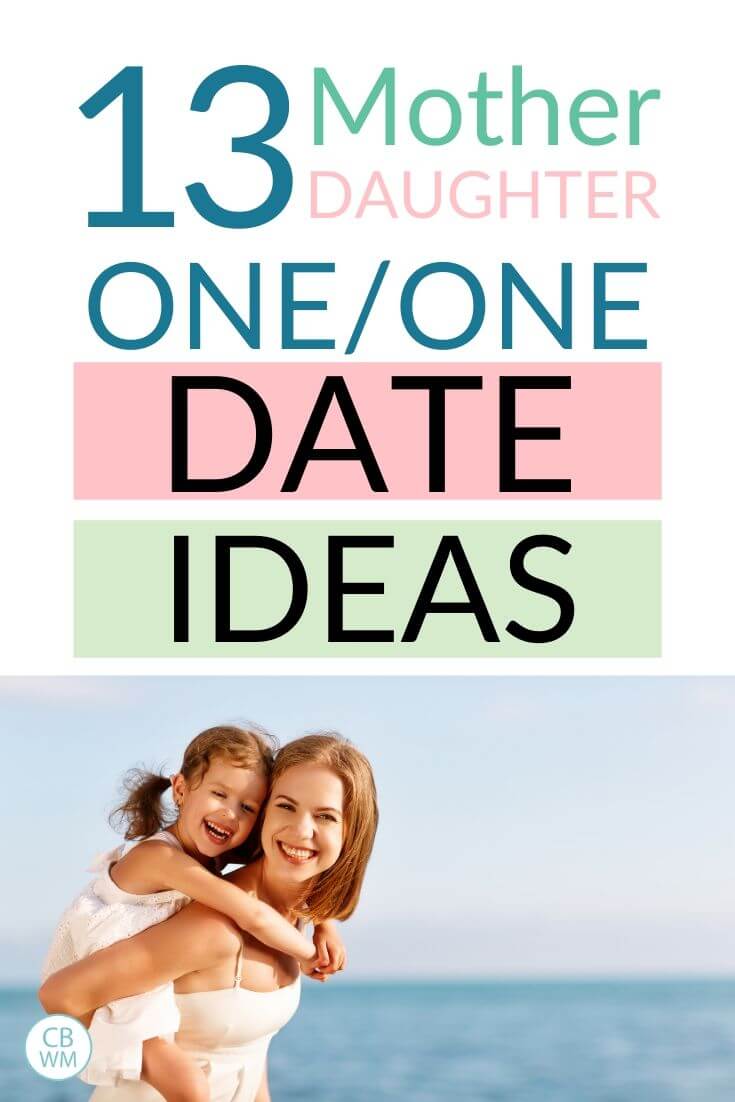 Date Ideas With Kids
Here are our thirteen favorite parent child date ideas we have done. Parent/child dates have a myriad of benefits, and it is a tradition our children fully enjoy. As I look at our list of dates we have done over the years, I see that they really can be rolled up into thirteen basic categories. Here you have them:
Fun Events
Every once in a while, we have spent a significant amount of money on an outing.
One year, Brayden and I went to a Thomas and Friends musical. Another time, my husband and Brayden went to a Monster Truck Rally.
Other ideas might include the circus, children's music concerts, or Disney on Ice. If you have an event center close to you, this might be something fun to do every so often.
Movie
Going to a movie can be a great way to take children to movies they would like individually without subjecting older siblings to it (or exposing younger siblings to content you don't really want them to see). For example, at age 7, Brinley has an interest in seeing Frozen 2. My 14 year old son has no interest. While it isn't a big deal for him to go anyway, it also doesn't make the most sense to spend that much money on him seeing Frozen 2.
Sporting Events
You can go to professional, minors, college, or even high school sporting events. My dad often takes one child at a time to college football and basketball games. They love to go spend time with him.
There were a few years where McKenna loved to go to college gymnastics meets. When your child has an interest in a sport, whether playing it or just watching it, it is fun for them to see it happening in person.
Amusement Parks/Zoos/Theme Parks
An amusement or theme park or the zoo are very entertaining places to take a child. They can be really nice when you are one-on-one with the child so you can really just have fun with each other.
You don't always need to go to a zoo to find animals. One of Brinley's favorite things to do with my husband for years was to go to the local pond and look at the ducks.
Performances
When Kaitlyn was younger, she really loved bands and orchestras. She and I once went to a band performance and she loved it. You can also go to favorite music artists or local music group concerts.
My kids and I have often enjoyed going to musicals together. One year Kaitlyn and I went to see The Christmas Carol musical together and loved it so much that going to it became a yearly family tradition.
McKenna and I have attended many ballets together. She is my only child to really love to watch the ballet, so it is something special we do.
Hike or Walk
Going for a hike or walk is a fun way to get some special time with your child. You can let your child walk and not really have a destination in mind. Collect items and just talk.
Library or Book Store
All of my kids love books, but Kaitlyn seems to have an obsession with them. It isn't surprising because she has an amazing aptitude for language.
Shortly after McKenna was born, when Kaitlyn was just two, I took her to our local bookstore. We looked through the books and she choose two books to buy. Children's books don't cost much (plus I had a coupon!), so it is an inexpensive activity.
The library would be free, but I liked the book store because Kaitlyn kept those two books on her nightstand for years and years and looked at them each day. They serve as a reminder of our fun day together.
Going to a book store remains a favorite date night of all of my kids and I got with each one every year at some point.
Sports Activity
Go play catch together, go fishing, fly a kite, go miniature golfing, go bowling, go for a bike ride…
McKenna is one who always loves highly physical activities. She loves to go ice skating, roller blading, skiing, rock climbing…she loves it all.
The Park
Go to the park and play with your child. Just remember that the point of this activity is to have fun with your child one-on-one, so try to go when it can be the two of you playing without other friends (yours or his).
Museums/Land Marks/Buildings
Go to a child-friendly museum, landmark, or building that is significant. One day, Brayden and I went to the Temple where my husband and I were married. This was his favorite thing he and I have done together (even more than the Thomas event–and this was free!).
Most communities have buildings with stories and histories that are significant. Seek them out and visit with your child.
Kaitlyn has always been into art and so she and I have attended many art galleries together over the years.
Go to Dinner/Dessert
One time, when Brayden was little, he and I went out to dinner. It was really fun. He was a different boy when it was just him and me. He was just more mature and we had a great time. When you get your children alone, you get to know them as individuals without the influences of the siblings.
Brayden has continued to love going out to dinner together. One friend told me she finds her son is more talkative at dinner if they went bowling or did something active first.
Get Pampered
I have done pedicures and manicures with my girls. You can also do a shopping trip. Girls love to get pampered.
Go Shopping
Sometimes my girls like to go shopping for something they specifically need. It could be shoes, clothes, coat, lotion…anything they need. It is just the girls because Brayden greatly dislikes shopping.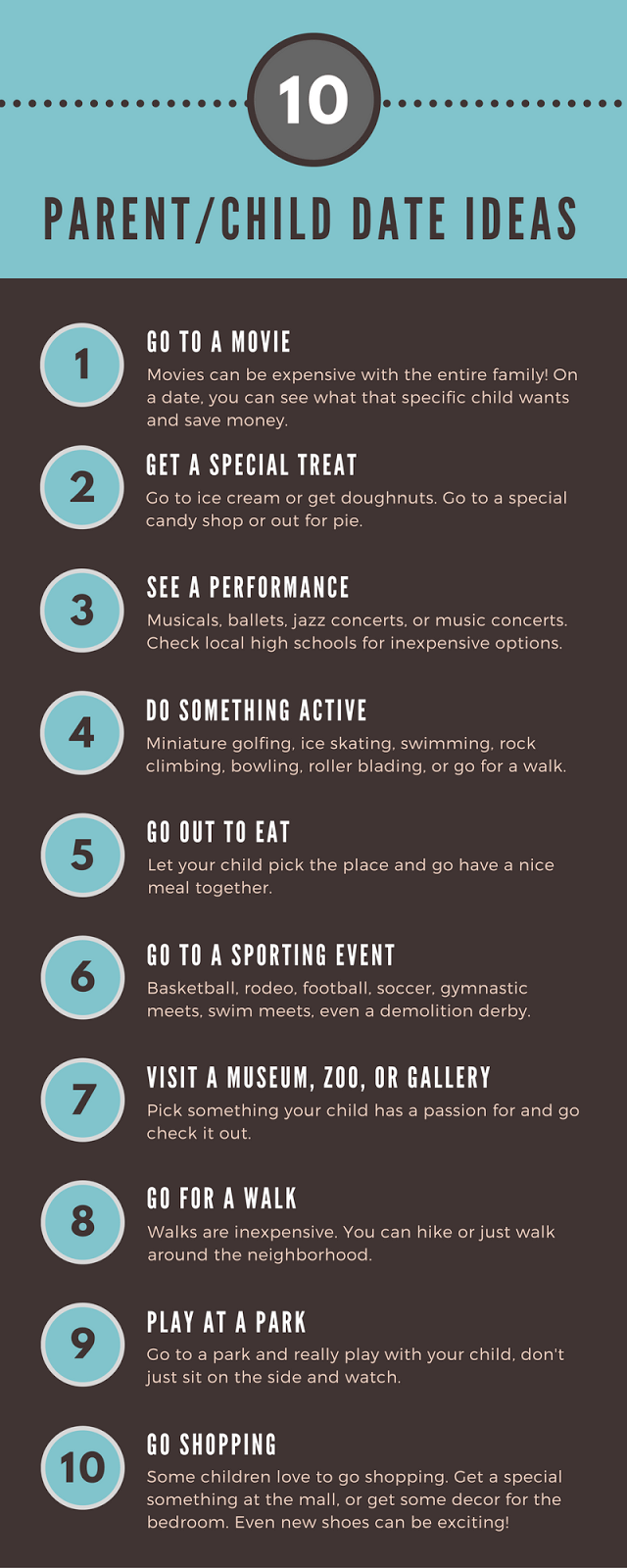 Conclusion
These are some great parent child date night ideas for you. If you cannot leave your house, you can try to do things at home. If you can get out, though, I think that is best. It gets both of you away from your distractions: toys, computers, TVs, people stopping by, other family members, etc. It is just the two of you.
Your goal in doing this is to spend some fun time with your child and get to know each other better as individuals. Have fun.
This is not a replacement for regular one-on-one time at home. Also, running errands does not count! That is fine to take your child along, but while running errands, you are not focusing on the child. If you need to run errands while on your date, that is fine. Just add something ot the errands where your focus and energy is on your child.
These dates with kids are special bonding times. My husband and I want to have strong relationships with each of our children as individuals. We want to take the time to get away from distractions at home and just focus on each child. A date night can do just that.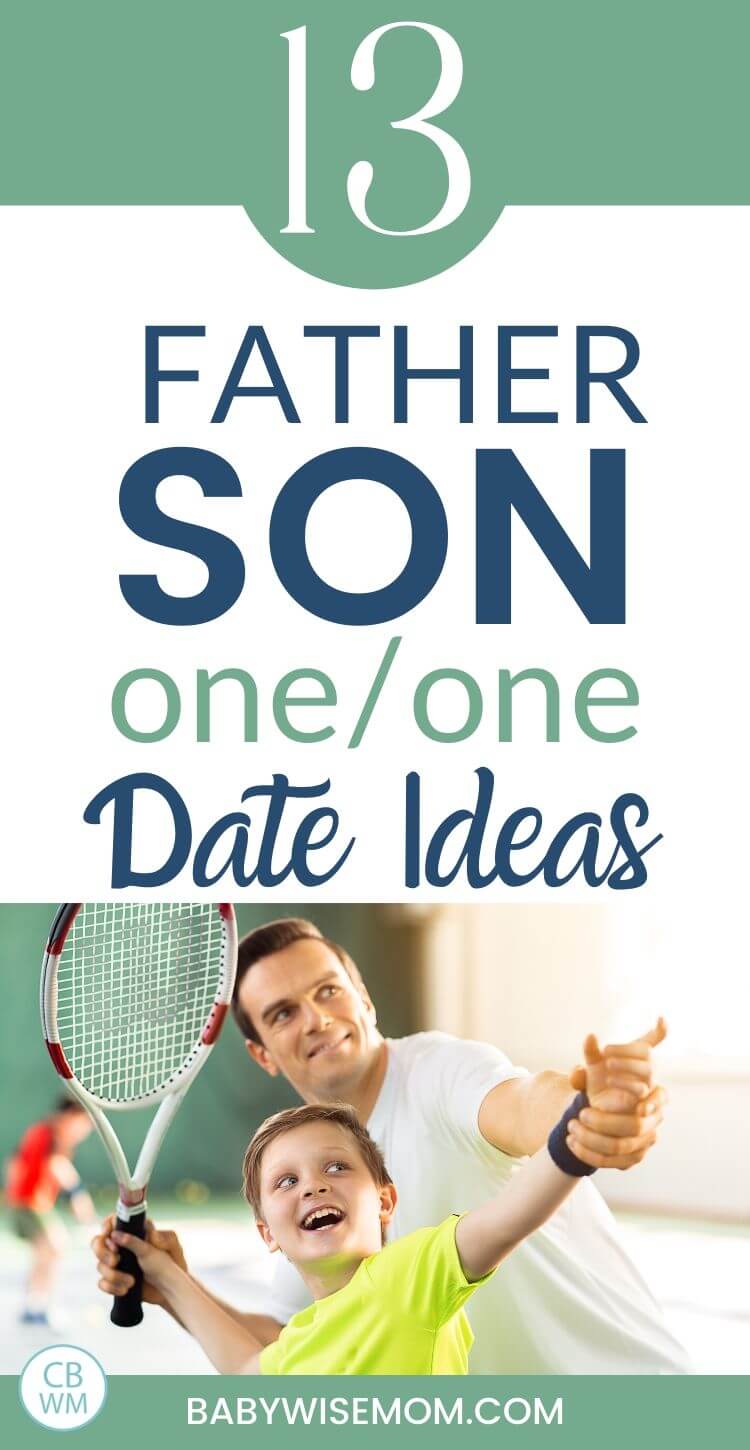 This post is a combination of two posts that originally appeared on this blog in January of 2010 and December of 2016.