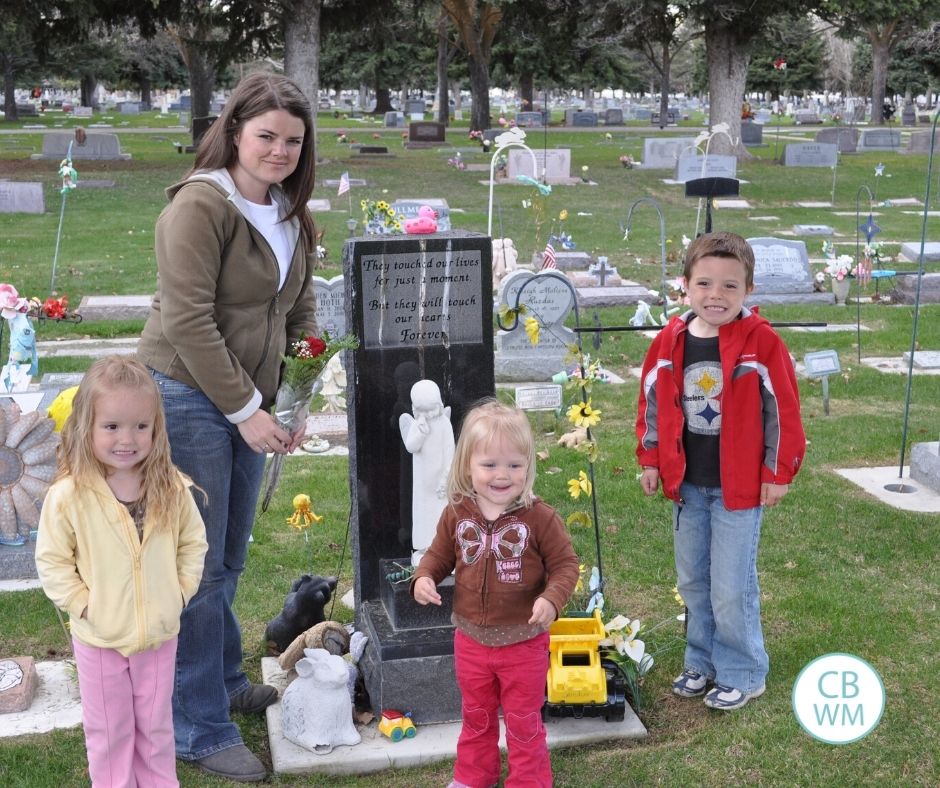 Today marks 5 years since we lost our little Braxston (for more about this, see Miscarriage and Stillbirth). I still think about him throughout each and every day. It still brings tears to my eyes to think about the little boy we lost.
I remember that day well.
It was actually the middle of the night when he was "born." My husband and I were able to hold him. He looked absolutely perfect. He looked like a small baby.
This amazing group called Share Parents came and took pictures of him and pictures of us holding him.
When we looked at the pictures later, we were both surprised to see that he didn't actually look as perfect as we thought he did in the moment. We knew the Lord had blessed us to be able to see our son in a perfect light.
What a blessing to be a mom to such a valiant spirit. I am overwhelmed at the trust of the Lord in me to do that, and I hope I can be worthy of that trust.
I love my Braxston just as I love my other three children. I pray for him as I do for them. 
Today, I will cry a little (let's be honest; I am crying right now). I will look through his scrapbook I made for him with my family.
I will look through his memory box Share Parents made for us.
We will go buy some flowers and take them to the cemetery. We will buy some pizza and go to a park by the cemetery and have some fun in memory of Braxston. 
Until we meet again Braxston. We love you.
***Last fall, my dear friend, Kelli, lost a baby girl. She is a fabulous writer and wrote the perfect poem for this situation. With her permission, I link you to it: Still.***
We are sorry that this post was not useful for you!
Let us improve this post!
Tell us how we can improve this post?