Giveaway Closed–Prize Claimed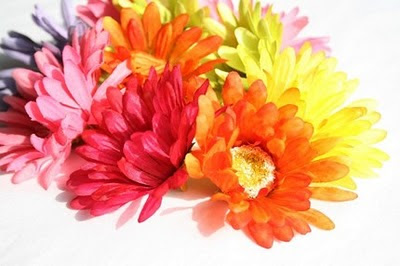 This post is sponsored by Simply Serra. All opinions are my own.
Item: Flowers, tutus, snuglies, and headbands
Company: Simply Serra
Website: Simply Serra etsy shop
Contact: Serra
Do you love to doll your little girl up? I do. Are you crafty–or do you want to be? Simply Serra has lots of cute supplies for adorning your little girl at fabulous prices. Here is some info about Serra:
"I sell new and recycled flowers along with other random creations (baby snugglies, portrait tutus, and the portrait tutu instructions). Recycled flowers meaning they have been taken from previous floral arrangements for a whole new life for which one would create. This also means a lot of flowers in my shop are unique and a one-time show and those usually don't last long. My flowers have seen so many beautiful worlds having been made into clips for headbands, beanies, clothing, even wedding gowns and extravagant hair pieces. There are endless possibilities with these beauties!"
I think something notable about this shop is as I type this, she has had 508 ratings and 100% of them are positive. That is a good record!
Serra provided me with some flowers, and I made some cute little creations with them.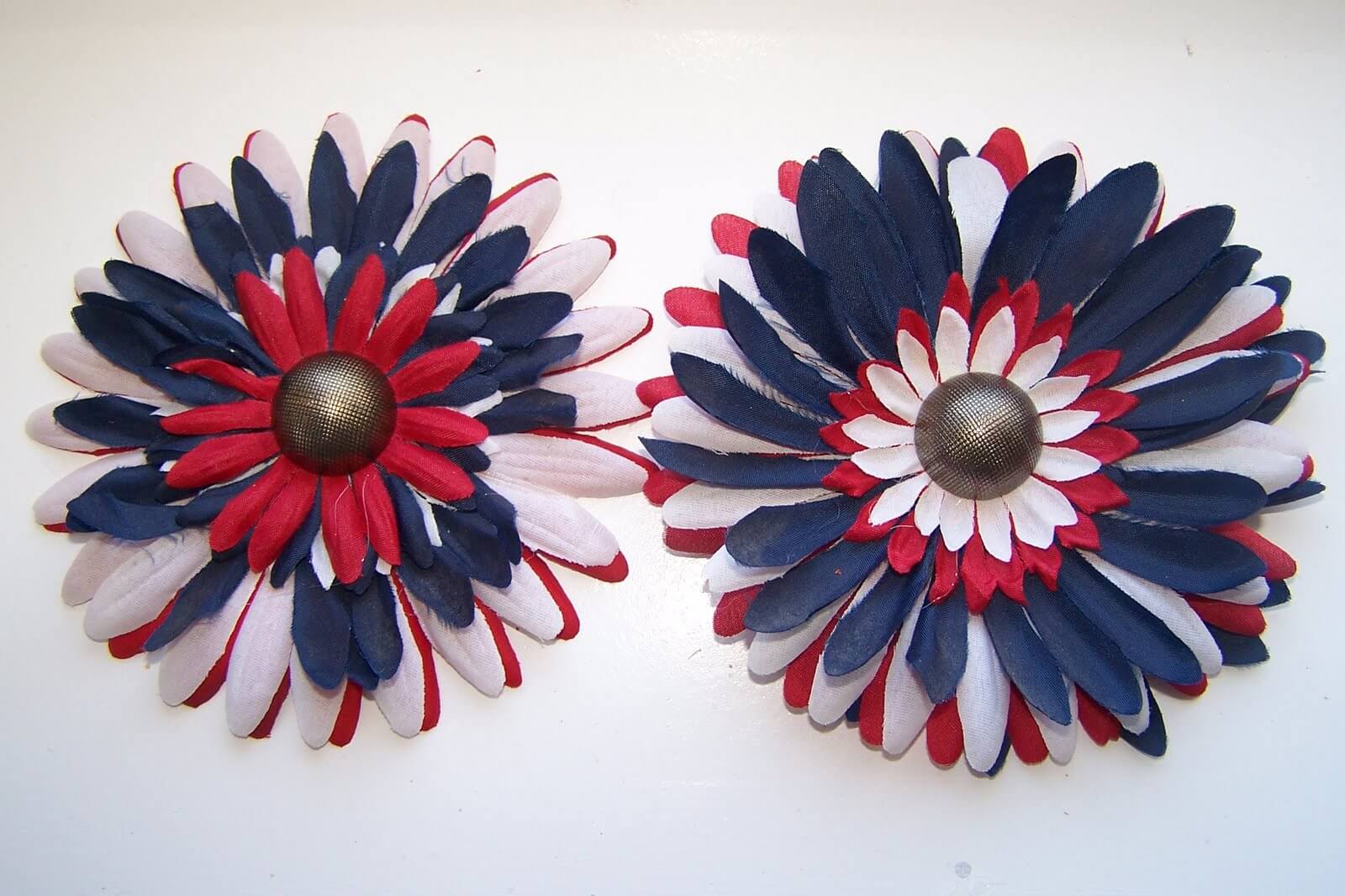 Aren't these going to be so cute for each girl for Independence Day?!?! I made them using white, red, and blue daisies.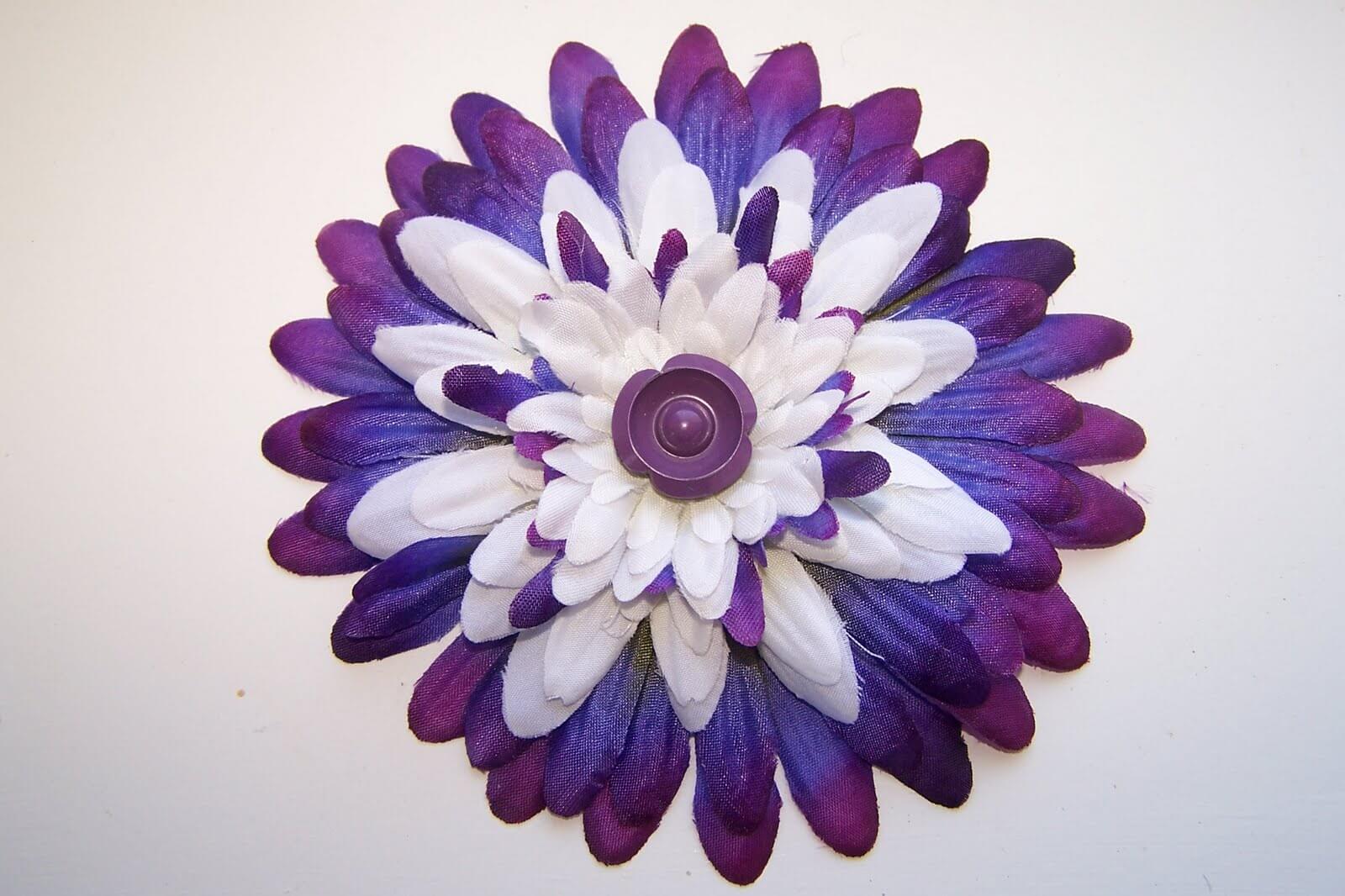 How about this? I love the mixing of the colors.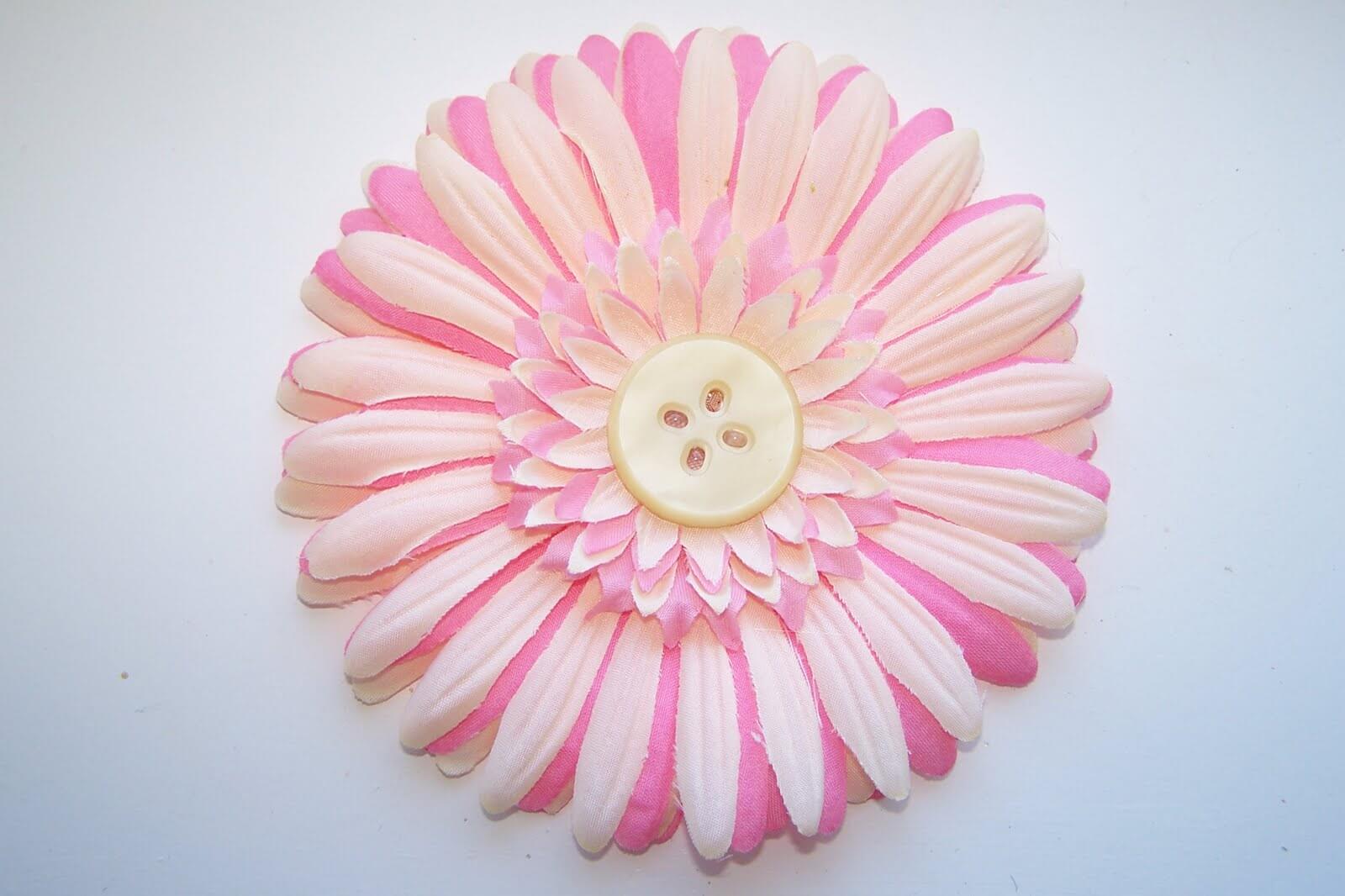 Another favorite.
 These are just some samples of what you can do with these flowers–and they are so easy to make.
Not crafty? Don't want to be? There are other things for you.
How about an Urban Rosette. You have probably seen these around–they are very hot right now: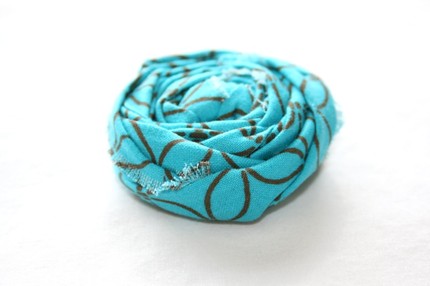 I know most of us love these crocheted headbands: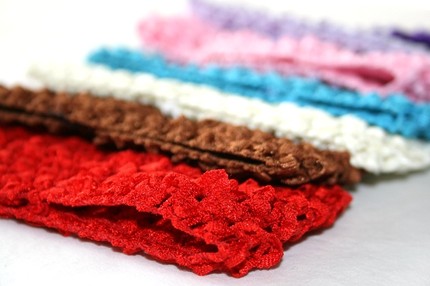 And I think this is my favorite. Look at the darling tutu for a newborn! AND if you are a crafty type, you can buy the pattern instead of the tutu and make one for your friends for gifts! These go on like a headband, so you don't need to disturb the baby to put it on.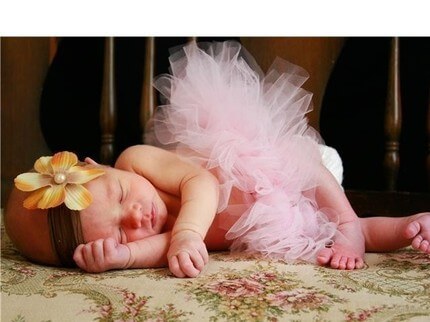 Do you have a little boy? Don't worry. There is something for him, too. Serra has plush, minky snugglies to cuddle up with: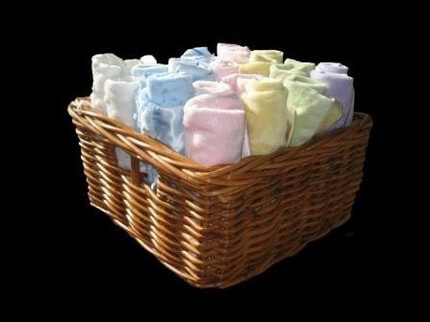 Lot's of fun things at Serra's shop! Some additional info, if you sign up for Serra's newsletter, she sends out great promotions and deals through that. Sign up at her etsy shop.
And, of course, Serra is doing a giveaway! This week, Serra is giving away 8 assorted crocheted headbands!
Serra is also doing a great discount. She is offering free shipping on orders over $15 for US residents and $30 for non US residents. When you order and use promo code BABYWISE when you checkout and she will refund shipping via paypal. Another option is you can send her a convo via etsy with your order and she will customize it for you.
Ready to enter to win those headbands?!?! Once again, we will have SEVEN chances (giveaway closed) to win! (please see rules below)
For Your First Entry:
Become a follower of this blog. Then leave a comment. If you are already a follower, comment telling me so.
Sample Entry
I am now a follower!
For Your Second Entry:
Visit http://www.etsy.com/shop/simplyserra, look around, come back and comment telling us what your favorite thing that Serra sells.
Sample Entry
I am in love with the tutus.
For Your Third Entry:
Heart Serra's shop. Come back and leave a comment saying you did so (you need an etsy account to heart a shop).
Sample Entry
I hearted Serra's shop!
For Your Fourth Entry:
Follow this blog via Facebook. Then comment. Already do? Leave a comment saying so.
Sample Entry
Hi! I follow this blog through Facebook!
For Your Fifth Entry:
Blog about the giveaway! You need to have a blog in order to blog about it. Once you have posted your blog, leave a comment with a link to the blog.
Sample Entry
I blogged it! valscreations.blogspot.com
For Your Sixth Entry:
Change your status on Facebook to talk about this blog giveaway with a link to this review. Leave a comment saying you did so.
Sample Entry
I changed my status!
For Your Seventh Entry:
Tweet about it! Then leave a comment saying you did so. (HINT: You can click on the share button at the bottom of the post and choose Twitter. It will automatically set you up with the tweet!).
Sample Entry
I tweeted away!
ENTRY RULES
You must leave a comment in order to have an entry.
You must leave a separate comment for each entry. This is not so I can get lots of comments–it is because it makes it a million times easier to choose a winner. It takes less time, and less time is good.
You don't have to do all seven entries…for example, if you just want to tweet about it but don't want to enter through the other methods, you can just do entry seven.
One entry per comment.
Up to seven entries per person.
You must fulfill the rules of each entry for each entry to count.
Entries will be accepted until 11:59 PM Friday, March 5 Mountain Standard Time.
The winner will be randomly selected at random.org
The winner will be announced Saturday, March 6.
If you would like, you can add your email address to your entry. If you are the winner, I will email you to let you know. You do not need to add your email address in order to win. I understand not everyone wants to share their email addresses with the world. I will announce the winner on the blog, so you can check the blog to find out if you won.
Once the winner is announced, you will have one week to contact me or another winner will be chosen.
Giveaway closed–prize claimed.