You can work outside the home and have success with Babywise. Learn tips on how to have success with Babywise as a working mom.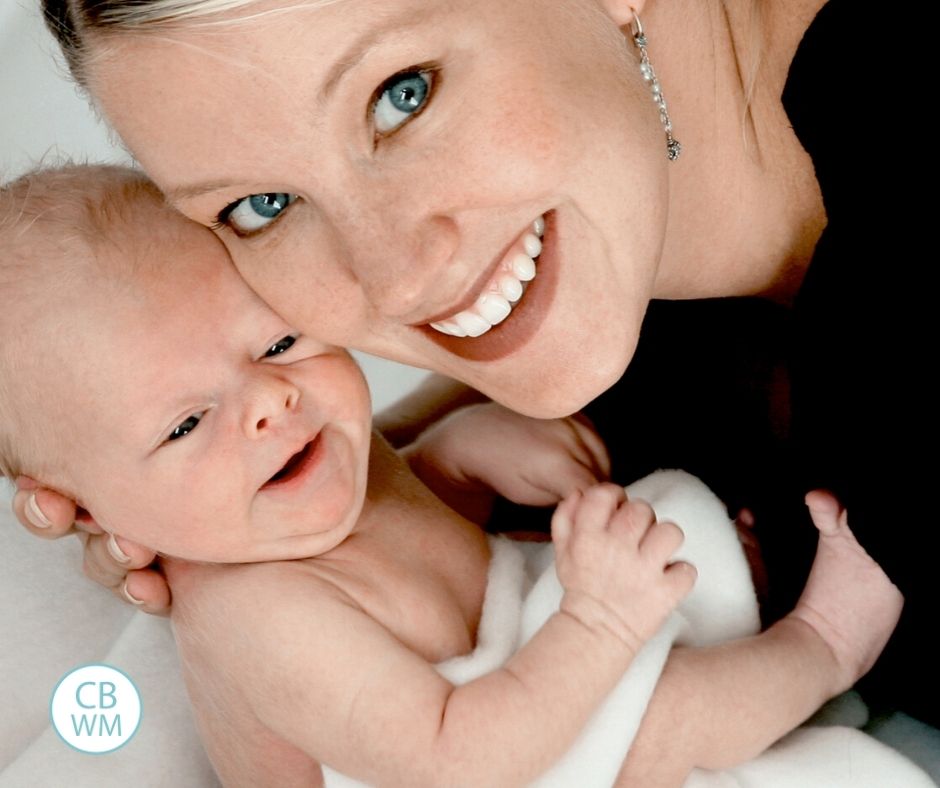 I have had lots of requests from moms to share information on how to implement Babywise while working outside the home. Since I have no experience with that, I turned to my friend Bethany. Bethany even went so far as to create a blog for Moms who work outside the home! Be sure to check her out here: http://thegracefulmom.com/
My husband and I both work full-time. We have two energetic children, 3 years old and 18 months old.
Without Babywise, I cannot imagine how we would manage. I think I appreciate it more even now than I did with a newborn.
We first heard about Babywise from my step-sister and my sister-in-law. We witnessed firsthand the success that they had with their newborns, and it truly complimented our parenting style and philosophies.
To this day, we are strong advocates of sleep, routine, and first-time obedience.
I think the biggest things that makes it hard to incorporate Babywise as a working parent is that you are not always physically there to implement it.
I was quite naive about daycare and shocked to realize that much of the effort I put in during my 12 weeks of maternity leave could be lost in a matter of days. I was also blown away by how hard it would be to return to work.
Find Quality Childcare
The best advice I can give to any working mother, especially if you are trying to incorporate Babywise principles, is to find a high quality childcare provider.
If you are not satisfied with your provider, you will probably be constantly torn and conflicted about working.
Changing childcare providers was probably one of the most important contributors to being at peace with returning to work. It was not easy, and it took months to find another solution.
Ultimately, we hired our own sitter/nanny, and it is one of the best decisions we have made.
I have been blessed beyond belief to find nannies that are even better at incorporating Babywise than I am, in some aspects.
We have still been able to add structured Babywise activities, such as independent play. My kids are with their sibling all day, and they get to nap in their own bed for a full nap every day.
That does not mean that my priorities have to be your priorities, by any means. Daycare can also be very structured in the older toddler rooms, but I truly appreciate the control and the close interaction with my caregiver that we have.
Communicate with Caregiver
No matter which kind of caregiver you choose, make sure that you communicate closely and effectively. I would encourage you to use some sort of daily log so that you still have an idea of your child's daily activities and meals.
Our log has even helped me determine whether diaper rashes are from a recent dirty diaper versus not being changed enough. Talk often with your provider and be open to their suggestions as well.
Accept You Can't Do It All
Realize that you cannot do everything. Chances are you will not be able to incorporate all of the Babywise principles.
We have not done blanket time consistently (or often at all). We have had nannies that are better at routine and structured learning than others.
Be Present With Your Kids
No matter what, make the most of the time you have with your children. Live in the present with the time you do have.
PLAY, and play HARD.
Know that it does get easier in many aspects. Your baby will stay awake longer and often have very little trouble with separation anxiety.
Babywise has given us the routine and structure to keep us and our kids well-rested and happy.
Related Posts