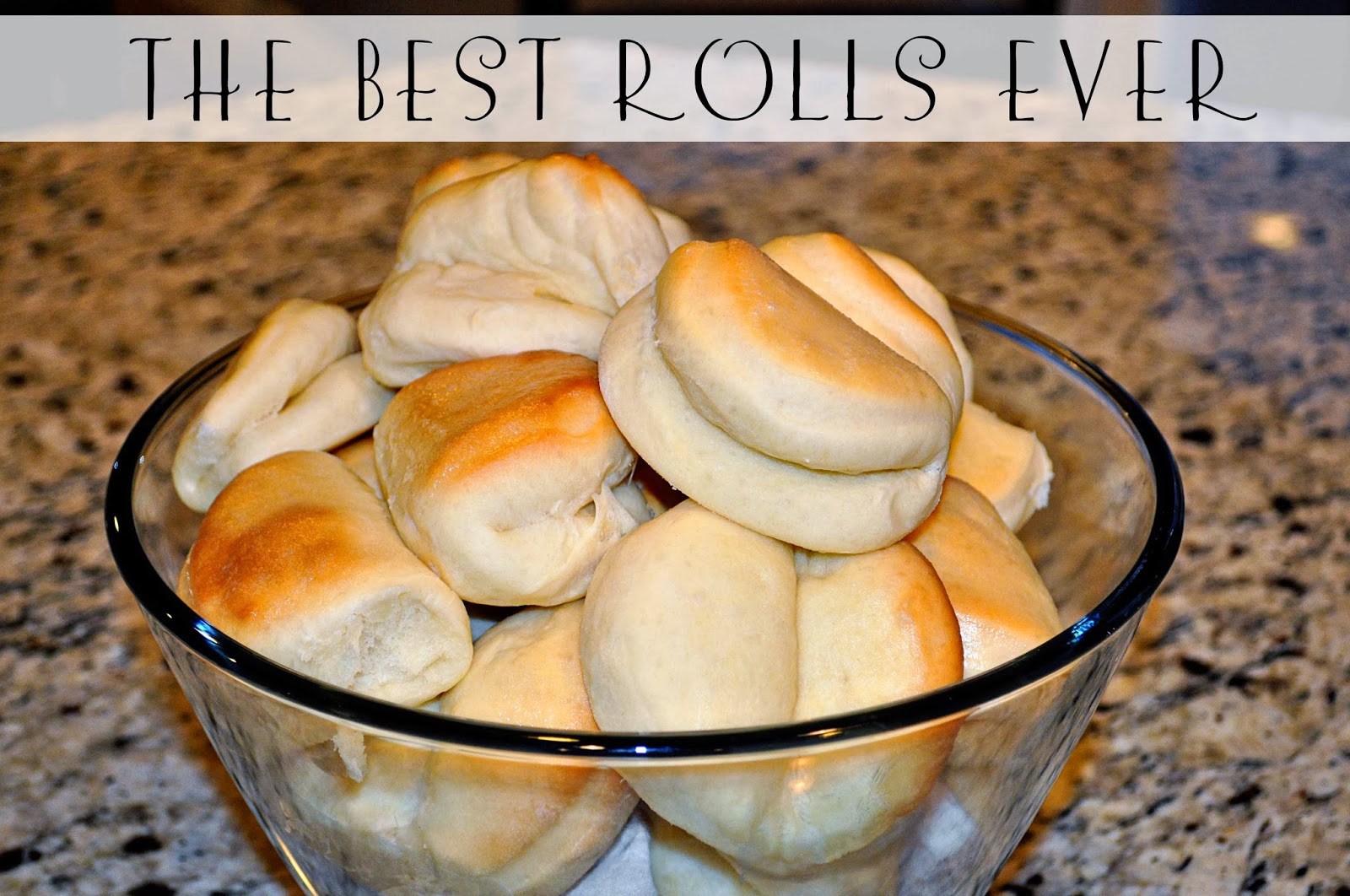 I am not kidding. This is the best roll recipe ever. Ever. I got this recipe from a collage roommate. I make them in my Bosch, but before I owned a Bosch, I made them literally with my bare hands, so you have no excuse for not being able to make the best rolls ever. Ever. Brayden can make these, so you can, too.
In a large bowl, mix:
2 cups warm water
1/2 cup sugar
2 T yeast (Saf Instant Yeast is my favorite yeast and is fool-proof. Don't be scared of yeast, just buy Saf).
Let this mixture grow for about 5 minutes. Truth be told, in my Bosch and with my Saf, this mixture grows for as long as it takes me to put the next ingredient in.
Add and mix:
1 cube of melted butter–also known as one stick, 1/2 cup, or 8 T (and that, my friends, is why these rolls are amazing even days later).
2 tsp salt
2 eggs (I have accidentally forgotten to put the eggs in before and things still turned out fine).
Add:
6 cups flour. I almost always have to add more than 6 cups. Start with 6 and add more until it is the right texture (you don't want it super sticky, but it will be slightly sticky. If you are mixing in a Bosch, you want to mix until the dough pulls away from the sides). I often do 3 cups bread flour and 3 cups freshly ground whole wheat flour.
Rise dough to top of bowl. The time for this varies based on humidity and temperature. Plan on at least an hour. You want it to double its original size.
Take dough out of bowl and place on counter top. Roll it out with a rolling pin. I never measure, but I probably roll to about 1/4-1/2 inch thick.
Cut circles from the dough. I use a drinking cup to cut the circles.
I put a small amount of butter on top of the circle, then fold it in half. This way, the roll is pre-buttered. I then cut the folded edge with a knife. My purpose for this is so the rolls don't come un-folded as they rise again.
Place on baking sheet. Let them rise again. Now, sometimes I do not have time for much "rising" to happen at this point and the rolls still taste really good. But if you want full amazement and if you want them to taste really good for days, let them rise for another 30-60 minutes.
Bake at 350 for about 20 minutes. If your oven cooks hot, check at 15 minutes. If it cooks cool, you will likely go about 25 minutes.
Now go enjoy.
You are welcome.