Why It is Okay If Your Babywise Baby Sleeps for 10 Hours at Night. 10 hours of sleep at night is in the range of normal for a healthy Babywise baby.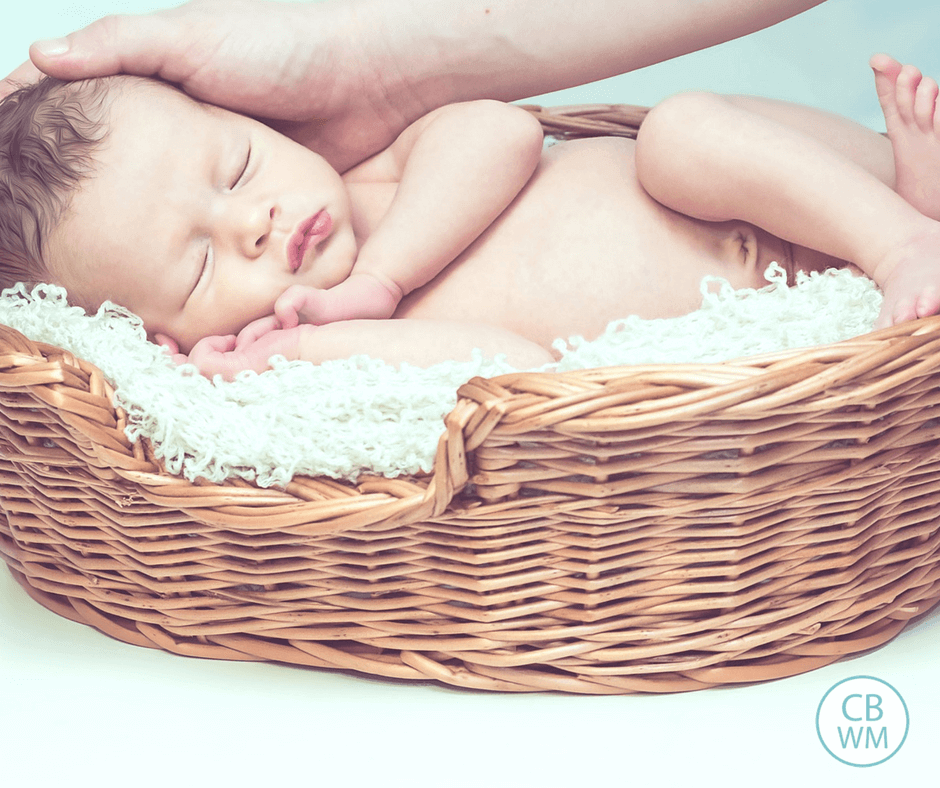 Babywise moms tend to be perfectionists. They tend to put a lot of effort into what they do and want to be sure their child is getting the best sleep he/she can get. When a Babywise mom reads that her child should be getting 10-12 hours of sleep at night, she sees only 12. 12 is higher than 10 and therefore better than 10.
But of course, not all babies need to sleep 12 hours at night. Some babies have low sleep needs.
Concern About 10 Hours of Sleep at Night
I often see questions about moms concerned because their baby is only sleeping 10 hours at night. 10 hours of sleep is absolutely okay! On Becoming Babywise (affiliate link) says baby should get 10-12 hours of sleep at night. A range is given for a reason.
I know 12 hours is lovely (I have had those babies!), but if they don't need it, they don't need it. Brayden has NEVER been a 12 hour sleeper. His longest has been 11.5 hours, and that was once he went down to 1 nap a day at 17 months old.
People vary in the amount of sleep they need. I need about 7/7.5 hours at night. My sister needs at least 9. There is that optimal length of sleep for everyone, and it varies from person to person, and baby to baby. So if your baby is happy and alert while sleeping "only" 10 hours at night, then that is likely his optimal length. There is no reason to stress if your baby is a low sleep needs baby.
Sleep Will Rearrange
As you drop naps, you can most likely shift more sleep to the night (and you will probably need to) because when children drop naps, they rarely drop sleep totals, they just arrange it. Read more about dropping naps in this post.
Of course if you baby is cranky and sleepy after 10 hours at night, he likely needs more sleep. So work on figuring out the reason he isn't sleeping the optimal length for him. For help getting baby to sleep through the night, read this post. You can see also What to Do When Your Baby is Not Sleeping Through the Night. If you would like to know what sleeping through the night looked like for my individual children, see Sleeping Through the Night, a Tale of Four Children.
Ideal Length of Night Sleep For Baby
Just remember, if your baby doesn't need to sleep 12 hours at night, that doesn't mean there is anything wrong with him or anything you are doing wrong. It just isn't what he needs.
I will leave you with something to look forward to. If you have a low sleep needs child, there are benefits and perks in your future. A low sleep needs baby will be a low sleep needs person on through the years. That means your low sleep needs baby will be a low sleep needs preteen and teenager. This means your teenager will have an easier time getting out of bed in the mornings for school. My high sleep needs children are much harder to get out of bed in the mornings than my low sleep needs children (truth be told, I don't even have to get the low sleep needs children out of bed. They get up on their own). What feels like a concern today will be a major perk in ten years.
Now that you know it is okay for baby to be sleeping "only" ten hours at night, be sure to read through my Babywise Baby First Year Overview so you know what milestones to expect when.