Why you want to really read aloud from birth. Do not wait until your kiddo is older. Start right away.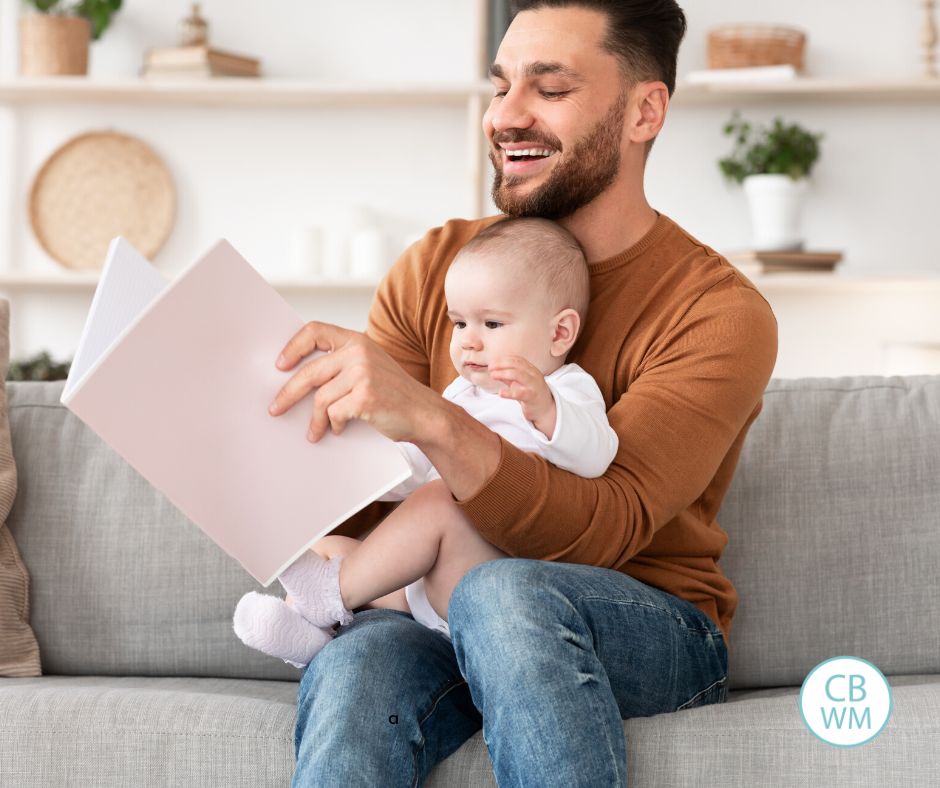 In Reading Magic, Mem Fox recommends parents start reading to their children from birth (page 31).
Fox points out that the subject matter does not matter for babies. Just read. She also says children will sit still better for books if read to from a young age (34).
I have read to all of my children from birth. I really, really believe in it.
My three oldest children (7, 5, and 3) are old enough that I can see some benefit from my efforts. I can especially see it in my 7 year old who can read independently and absolutely loves it. He loves to read chapter books, and I love for him to read chapter books.
I love when he asks me for just a few more minutes of reading time. Love it. This love of reading has always been my goal.
I also believe in reading to children from baby stage because my parents did it to me and I love to read.
>>>Read: Reading to Children: What to Read and When?
That is why I did it with my children even though I didn't read a book on reading to children aloud until Brayden was 3-4 years old. I believe the ability to read gives you so much power in life. I can learn whatever I want to learn.
As for sitting still, my children do sit still, but I know I have heard from some of you who report reading from birth and still having a wiggly child who doesn't want to sit still during reading time.
Hang in there! The difficulty with parenting is that it isn't done in a vacuum. You can't know how your child would be if you didn't read consistently. My sincere guess is your child does sit still better than he would otherwise, just like Fox says.
Keep up your efforts and you will see progress over time. Still read aloud to your child even if they wiggle around.
Related Posts