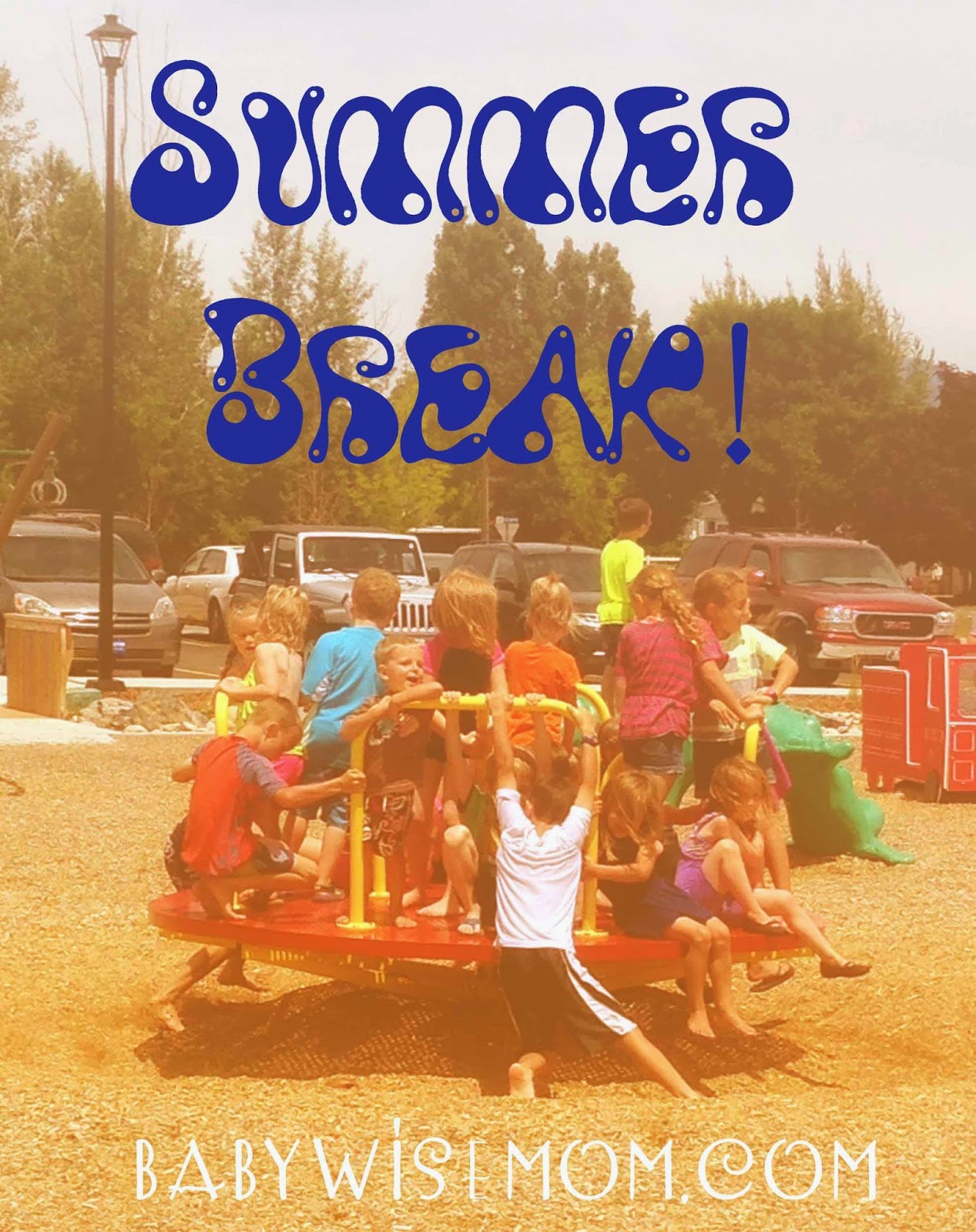 I am taking my annual summer break this next week! We will be doing fun stuff like cramming as many children as you possibly can onto playground equipment.
Please remember to send in your success story! I love to have these stories for reference for other parents wanting to know about Babywise and if it works AND if it is as bad as they hear. Let's shoot for having them in by July 9. If you send it later, I will do my best to work it in.
Have a great week!
If you are looking for some new reading this week, see some of my most popular posts from 2008. This was my first full year blogging. The posts from this year cover a lot of the basics. These are in no particular order.