Any links to Amazon are affiliate links.
The more baby sleeps, the better baby will sleep. Sleep begets sleep. Do not think you can keep baby up for hours and then get a nice long nap or long night sleep. Baby needs lots of sleep.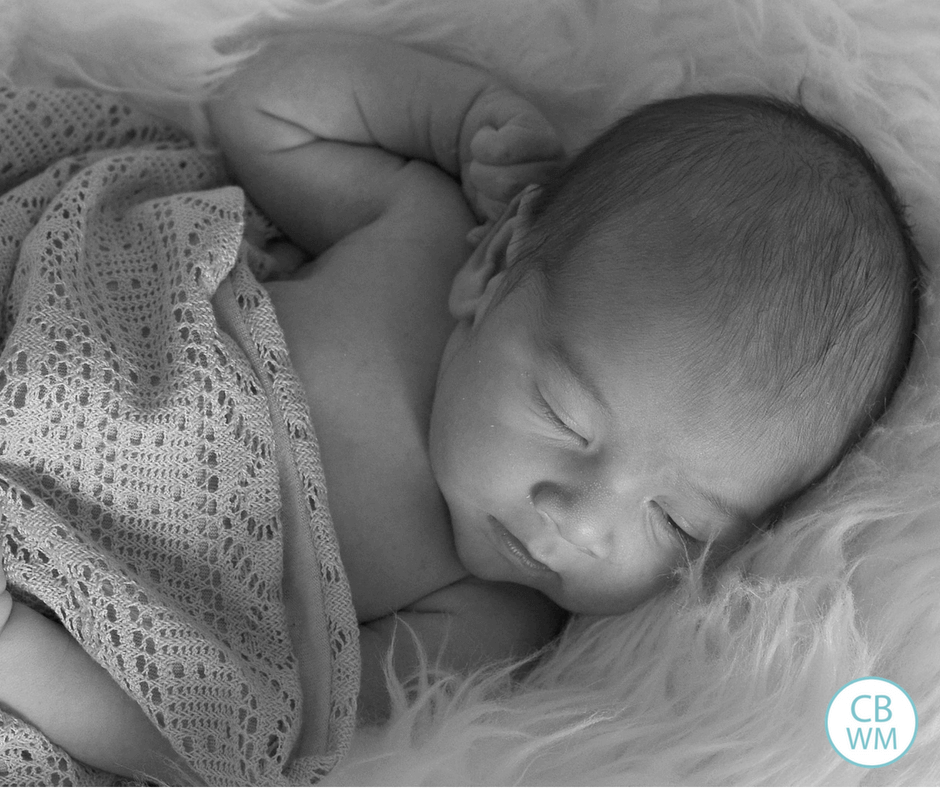 Many moms worry that if their child gets too much sleep in the day, they won't sleep well in the night. Well, part of that is true. Too much sleep can cause nighttime sleep disruptions. However, you are unlikely to run into that issue until possibly 5 months of age, and only if you aren't dropping a nap when your baby needs to.
A common trend among modern parents is to keep baby up all day in order to get baby to sleep well at night. This just doesn't work. Tracy Hogg, in Secrets of the Baby Whisperer, says "…being overtired will actually ruin her sleep" (page 168). Ezzo and Buckman in On Becoming Babywise assure parents their babies need to sleep. They need to sleep for physical, emotional, and intellectual reasons.
The better rested your baby and child is, the better they will sleep overall. That is one reason I suggest you use alternative methods of sleeping during sleep training (so long as it doesn't interfere with the overall process) see Waking Early From Naps/Won't Fall Asleep For Naps.  If your child gets overly tired, she will cry longer before naps and have a harder time sleeping. Hogg says, "…when she finally does sleep, it's fitful and abbreviated, sometimes no more than twenty minutes, so she's cranky practically all the time" (page 168).
As the parent, you are in charge of establishing these good sleep patterns. You can't wait for your child to ask to take a nap (some children might, but a small percentage, and only when they are really tired).
Now at some point, your overly tired child will crash and crash hard. He will finally sleep long and hard. But this is a rare occurrence in the overly tired child.
Let me illustrate this point with a recent experience we had. We went to Yellowstone National Park. We left at 3:30 in the afternoon, which was later than we had anticipated. We had hoped to leave by 2:00 or 2:30. Because of that, we had decided to not put the kids down for a nap. We then drove to Yellowstone and arrived at 9:00 PM. Our kids don't sleep in the car, so despite the fact that they had missed a nap and were late for bed, they still hadn't fallen asleep. We got settled and they were finally both in bed at about 10 PM (Kaitlyn–16 months–was a bit earlier). They both slept fine that night.
The next day, we had Kaitlyn take her morning nap in her bed, then set off for seeing the sights. Brayden (3) again missed his nap. Around 6 PM, Brayden actually fell asleep in the car for about 20 minutes, and woke up crying. That is the third time since he turned one he has fallen asleep in the car. We were there with friends (who incidentally don't do schedules or naps) and the dad observed that our kids probably don't sleep in the car because they know they will get to sleep in their beds.
We got back to camp and the kids were put to bed in good time. My husband and I went to bed at 10:30. A few minutes later, Brayden woke up crying. He woke up almost every hour that night. That has never happened in his lifetime. He wasn't sick or scared or cold, he was just tired. He wasn't even really fully waking, just crying for a minute then going back to sleep. We decided that from then on, he needed his nap. We had Kaitlyn skip her morning nap one day to get more sightseeing in, but only once she was rested enough. After a couple of days of naps and good bedtimes, the kids were both back up to par.
There was one day Kaitlyn asked for an extra nap. We were cooking dinner so I gave it to her–she is one of the small percentage of children will ask for a nap.
When we got home, poor Kaitlyn was so tired. She had solo playtime at 5 PM but instead took a 1.5 hour nap (woke because I woke her) then went to bed at 7:30.
Sleep begets sleep. Believe it. If my 3 year old boy who has had good sleeping habits for 3 solid years can get that disrupted after a couple of days of lack of sleep, be confident your newborn can also. Believe that enough sleep is good and important for your child.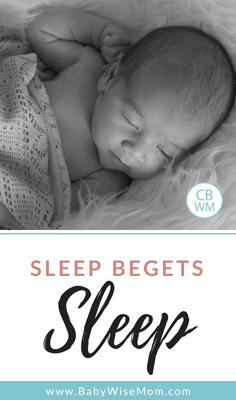 Reader Thank Yous and Comments
 Related Baby Sleep Posts:
How useful was this post?
Click on a star to rate it 1-5!
Average rating / 5. Vote count:
We are sorry that this post was not useful for you!
Let us improve this post!
Thanks for your feedback!