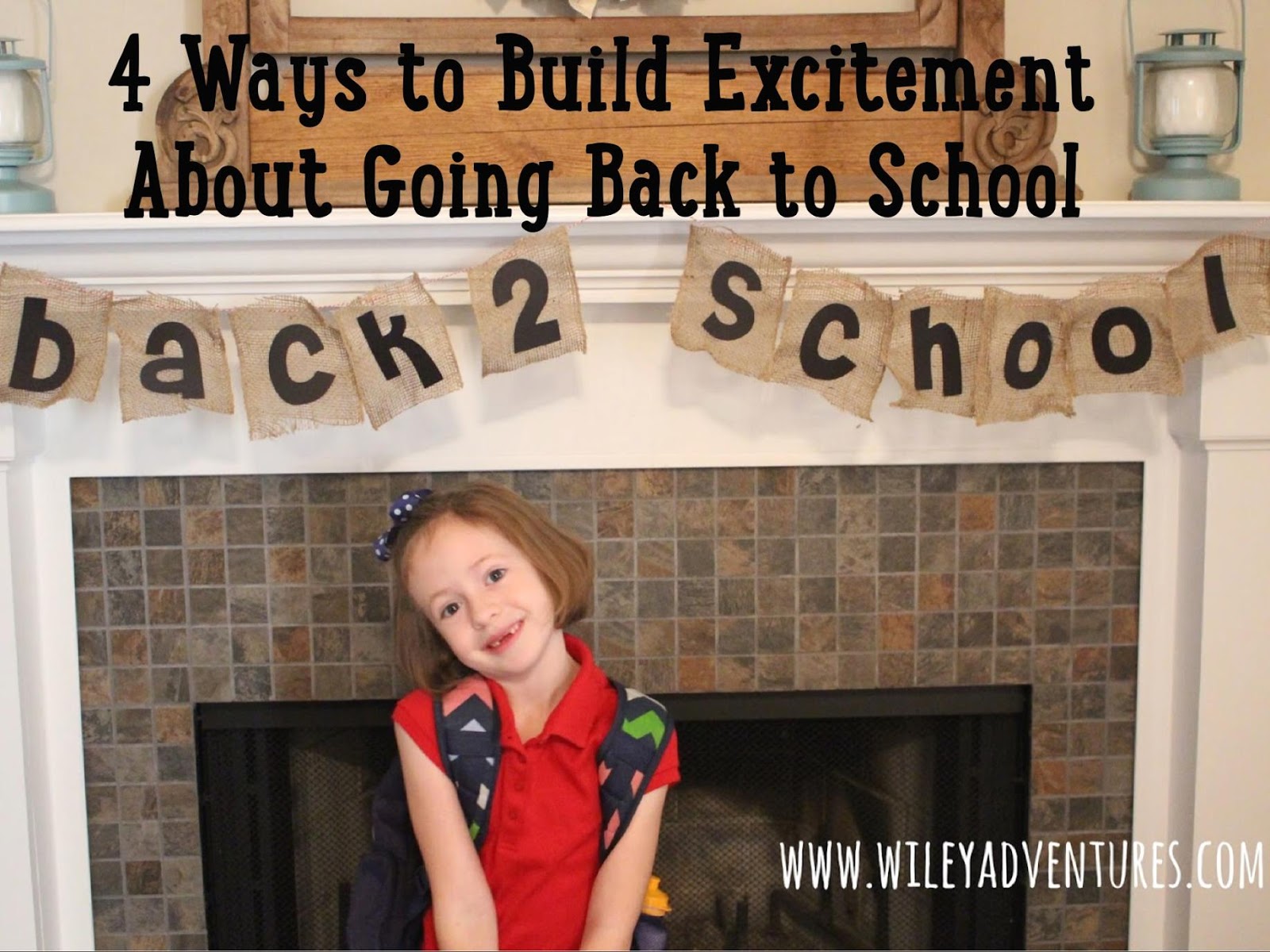 I have always been the kind of person who loved school. Going back to school was always exciting to me as a student. But I know that not everyone loves school and I know that not all of my own kids love school. Regardless, I think it's important to celebrate the coming season instead of mourning the one that's leaving. Here are 5 ideas to help build excitement about going back to school:
1. Throw A Back To School Party
This is something that can be as big of a deal as you want to make of it. It be a full-on blow out with all your friends or just a family dinner dedicated to back to school. For us we invite a few friends and grill out. We let each child say one thing they are excited about and one thing they want us to pray for them about for the year. Then we have the oldest child in each family pray for the coming year. It is a really sweet time and something my kids really look forward to.
You can see some pictures from our family party last year here: Back To School 2015.
2. Give School Supplies As A Gift
This is a new idea and something I just started this year. I went and shopped for school supplies without my kids with me and then I gave them their supplies as a gift right before our Meet The Teacher Day. I had labeled all of their supplies for them and I think it is something that worked out really well!
In the past, I have taken them with me and that can be exciting too. My daughter and I have often shopped and then went to lunch together as a special time together.
3. Read Books About School
In our family, we like to read books about everything! My favorite back to school books are for the younger grades: The Night Before Preschool, The Night Before Kindergarten, and The Night Before 1st Grade.
I love Val's Back To School Book List too!
You can get some ideas on How To Cultivate a Book-Loving Home here.
4. Talk Positively About It
As cheesy as this is or as much as this may seem like a given, I think it's important to remember the power of our words. Talking about the positive things about school can really help build up and encourage your kids about starting school. Even if the only things they like are lunch or the playground, it's a place to start! We like to talk about things we hope to see in our new classrooms, seeing friends from last year, making new friends, and thing they hope to learn.
Hopefully these ideas will help you as you build excitement with your kids for the coming school year and for a new season!
Other Related Posts:
5 Ways To Be A Blessing To Your Child's Teacher
Nobody Tells You About The Second Day Of School
Carrie is married to Kyle and has four kids (Laura Kate 8, Shepherd 5, Fischer 4, Archer 19 months) and blogs regularly athttp://www.wileyadventures.com.