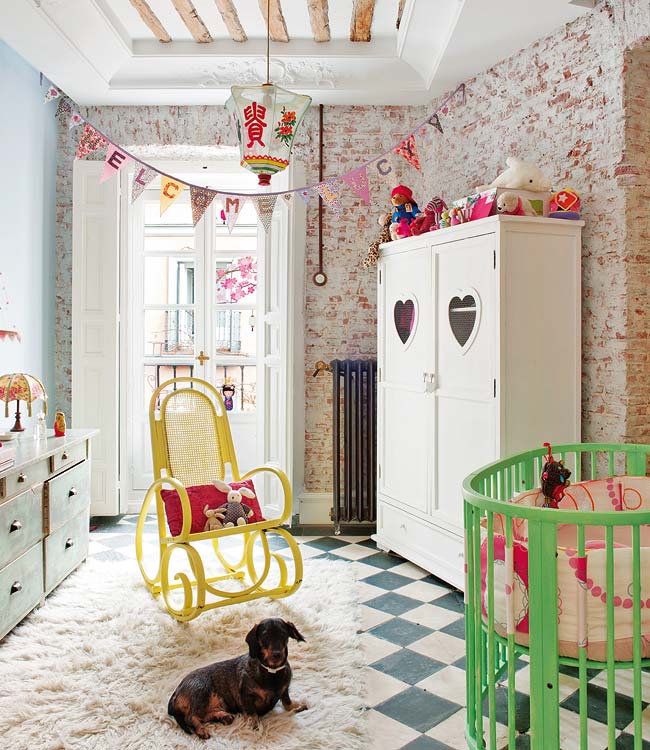 This is a sponsored post. 
Designing your baby's nursery is an exciting part of being pregnant and you should enjoy every bit of it. With so many choices, it can be difficult to know where to begin. Here are 5 things to get you thinking about what you want, and more importantly, what you and your baby need.
1. Choosing the right room
If you have a choice of rooms for your nursery it is important to think about two factors: heat and noise. A room that has a natural temperature between 16-20 degrees Celsius (that is in the 60s for Fahrenheit) and is in the quietest part of the house will be perfect. If you don't have a choice, you need to make sure you can regulate the temperature and learn to tip toe around.
2. Keep the layout simple
It's natural to want your baby's nursery to look great, but when you're stumbling around in the dark to carry out night feeds you will want the most simple layout possible. Having everything to hand when you're carrying your baby will make it easier, so why not test your layout before the baby arrives? It might seem crazy but you don't want to realize you should have put the changing station closer to the crib on the first night at home with your newborn.
3. Choosing the right color
Many parents are moving away from the traditional pinks and blues, even when they know whether having a boy or a girl. Sticking with neutral colors and pastel shades will keep the nursery calm and relaxing, which will be welcomed by both baby and parents. Plus, it can be nice to have a nursery be ready for a different gender if you use it for a sibling in the future.
4. Block out the light
Black out blinds and curtains are available to achieve the darkness you need during the day. Nap times will definitely be easier if you can if you can shut out the sun. Just one important consideration if you decide to go with a blind — make sure that you read up on the safety tips before choosing.
5. Make the baby changing unit work for you
Your baby changing unit will be one of the most used items you buy so you need the best one for your situation. If you are short on storage, choose one that will hold everything you need, even a baby bath if you want! If you have space to store items elsewhere you can choose a more minimalist style. Stores like Tesco have a great selection for every budget and there are lots of tips on how to choose the right baby changing unit, but as long as the one you like complies with health and safety, it really is just down to what goes best in your nursery.
So there you have it, our top five tips for getting your nursery ready for your bundle of joy. Happy shopping.
Image by  homestilo used under the Creative Commons License.