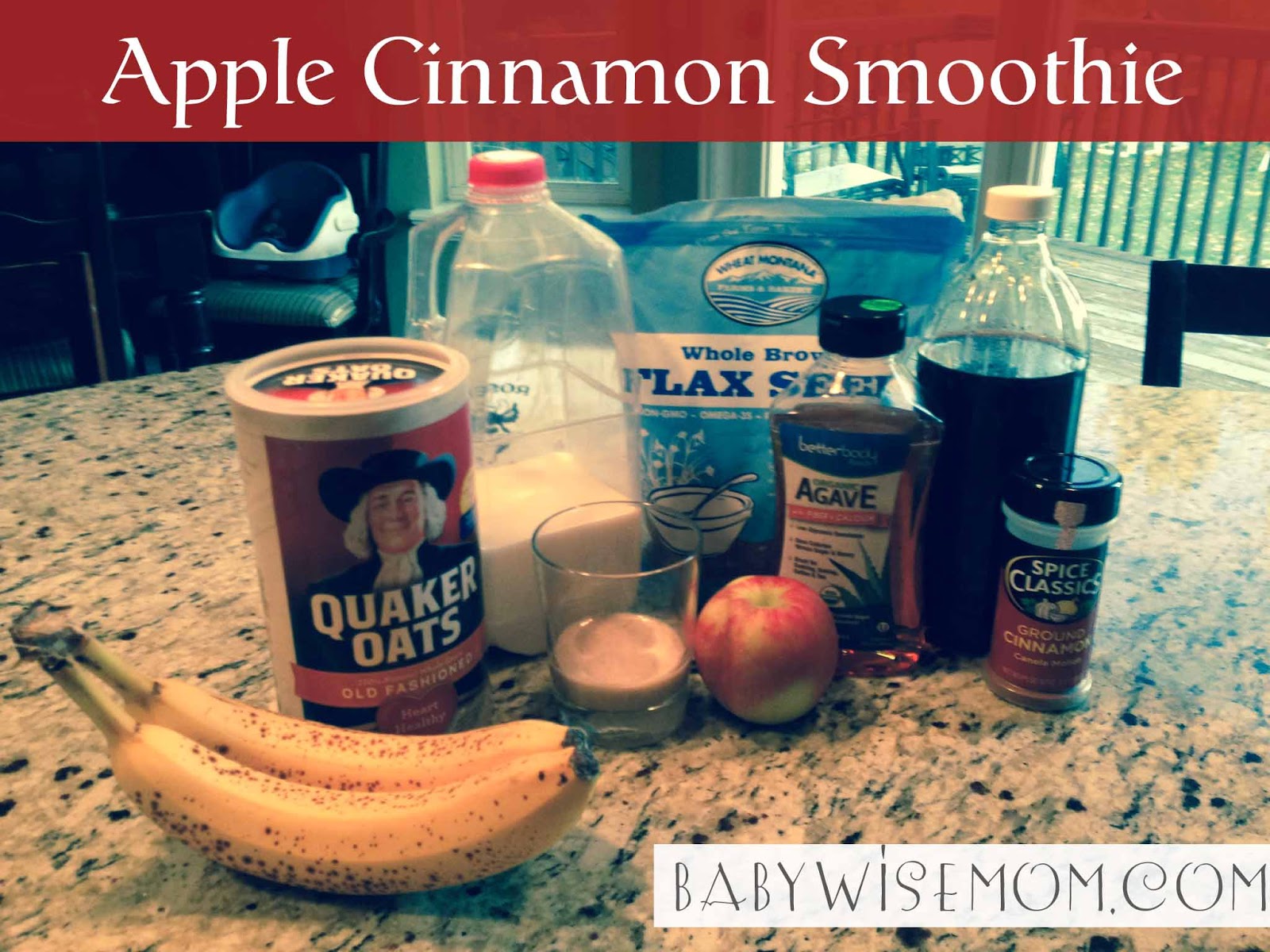 I typically do recipes on Fridays, but I also do giveaways on Fridays and we have a lot of great giveaways lined up. So this is a Feed Me Friday on a Thursday.
I make a smoothie pretty much daily. I like to experiment and try different things. I recently put together a smoothie that Brayden and I both really like. As I was drinking it yestesrday morning, I thought, "I need to write this down so I don't forget the ingredients. Oh! I should share it with my readers! Oh I better take a picture of it!" And so you see very little smoothie left. I was drinking faster than I was thinking 🙂 This is a very good, autumn-y flavored smoothie. It comes in just over 300 calories per serving (half of the recipe is what I call one serving. The recipe fills two large glasses and one small one).
Ingredients:
2-4 Tablespoons oatmeal (I like 2 per person when I am making a smoothie). Note this is real oatmeal–not quick oatmeal.
2-4 Tablespoons flax seeds (I like 2 per person when I am making a smoothie).
1 Tablespoon agave nectar (or honey works)
1 tsp cinnamon
1 banana
2 apples
16 ounces milk
1/2-1 tsp vanilla (I just eyeball this)
Handful of ice
Method:
I start by putting my oatmeal and flax seeds into my blender. I then pulse it several times to break it down a bit before blending it all together. I don't find this necessary for just oatmeal, but flax seeds benefit from this step.
Add milk.
Add peeled banana.
Cut and core apples and add them.
Add the cinnamon, agave/honey, and vanilla.
Add ice.
Mix and serve!
What is your favorite smoothie combination?