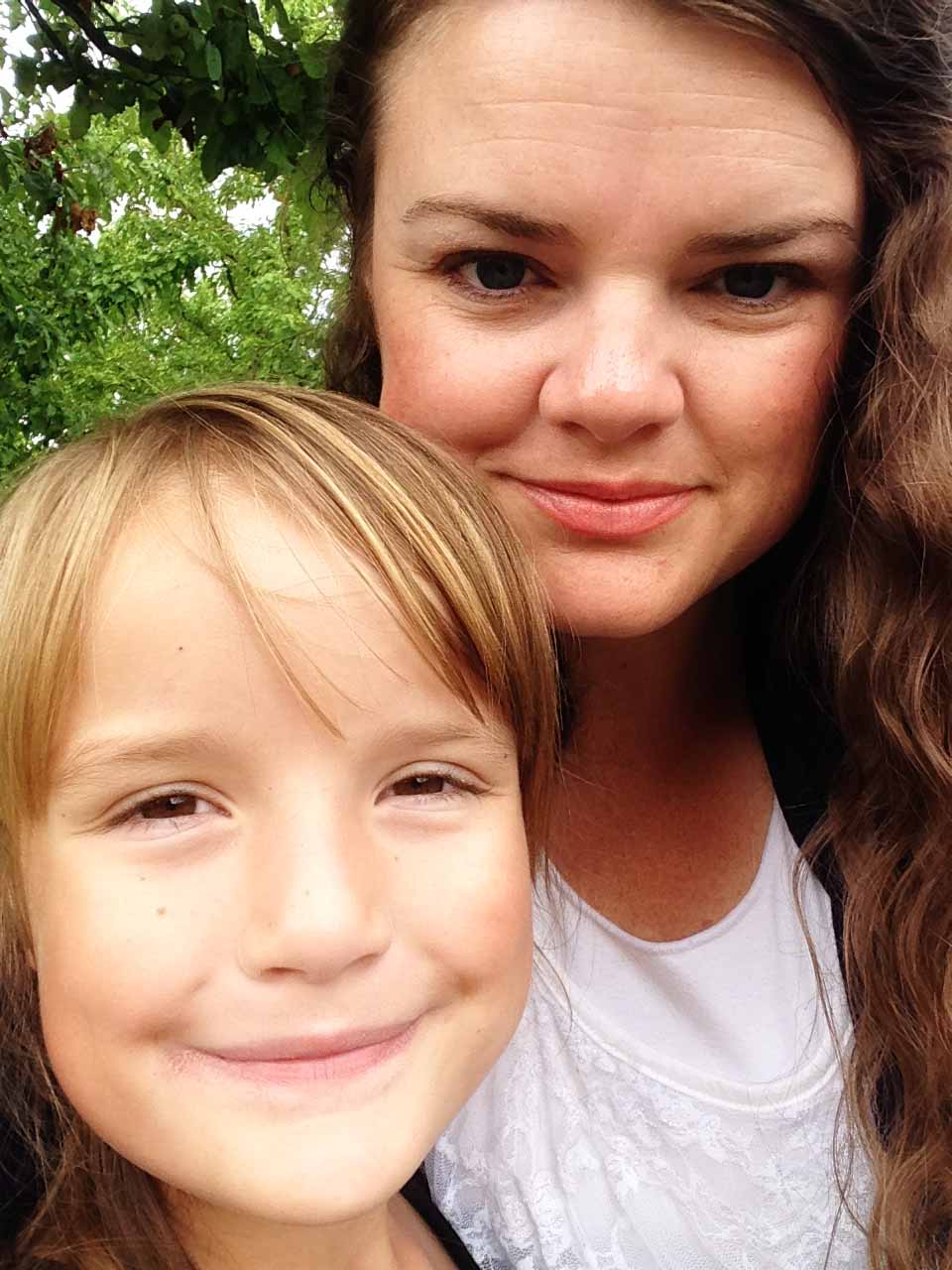 Outside the art gallery
This month should have been easy to schedule dates into. Most of it was still summer. It would have been! I think I just had this idea that we had all month, and then school started…ack! I am the president of the PTO at our school this year and the month just got much busier than I am used to. So Brayden and I didn't get our date in August. But we will make up for it in September! It just goes to show how important it is to plan the date in at the beginning of the month, put it on the calendar, and then stick to it.
Brayden (age 10)
Like I said, we didn't get it done. Our plan is to go bowling. I will report on that next month.
Kaitlyn (age 8)
I had Kaitlyn this month. We went to a local art gallery together. Kaitlyn loves art. She is a little artist and she loves to see what others have created. We have a local gallery that is free. Since the activity was free, went out for donuts afterward. All in all, a very inexpensive activity.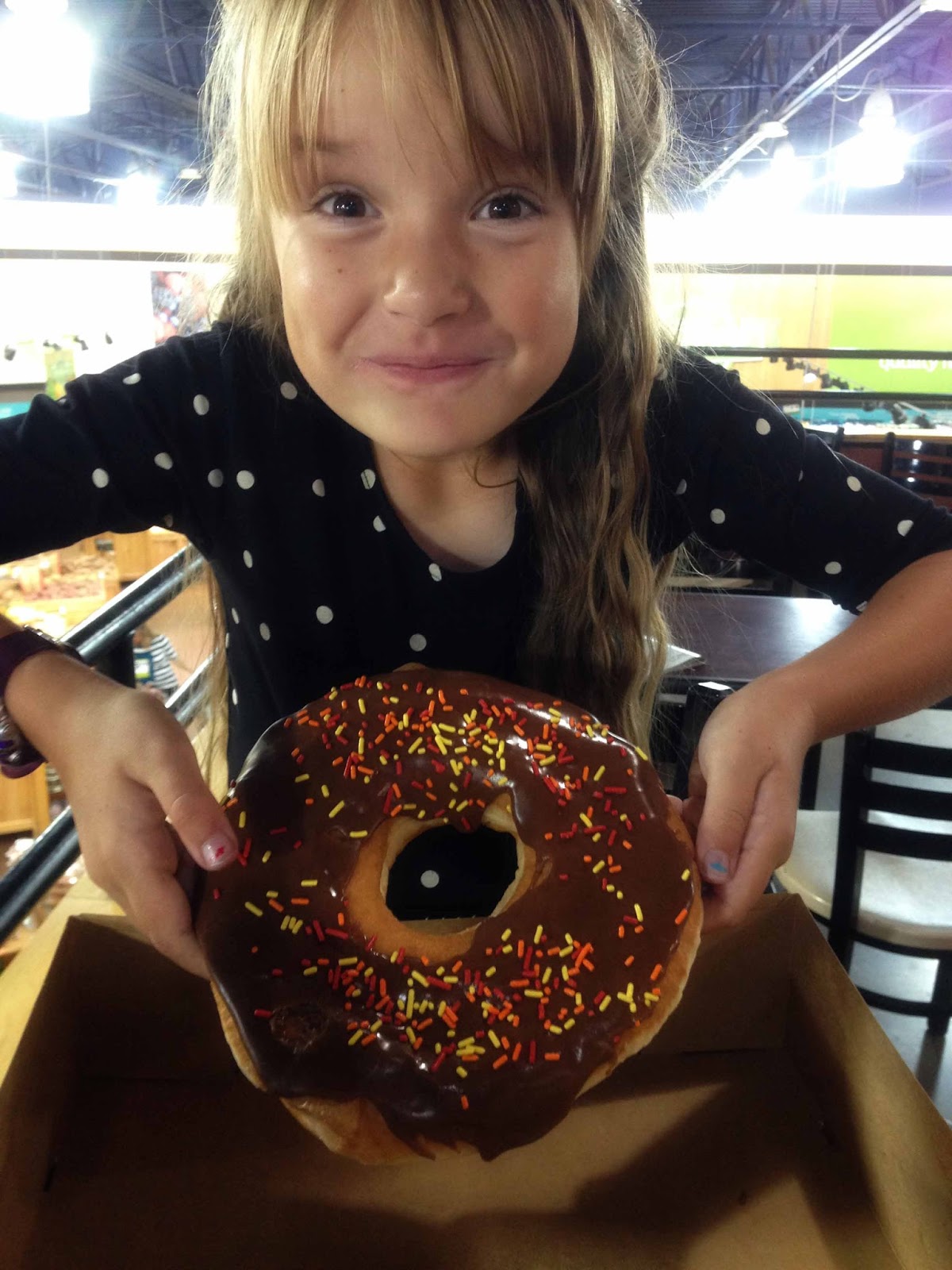 She was excited, but she couldn't finish it all.
McKenna (age 6)
Nate had McKenna this month. They went to the Jump Zone, which is a place that is indoor and full o trampolines and foam pits. McKenna loved this. I think it is funny as I look at what we have done with the children over the months this last year. They have definitely been in line with what the children love individually. McKenna's have almost all been things that are physical. The few times it hasn't been an active activity, it has been watching an active activity.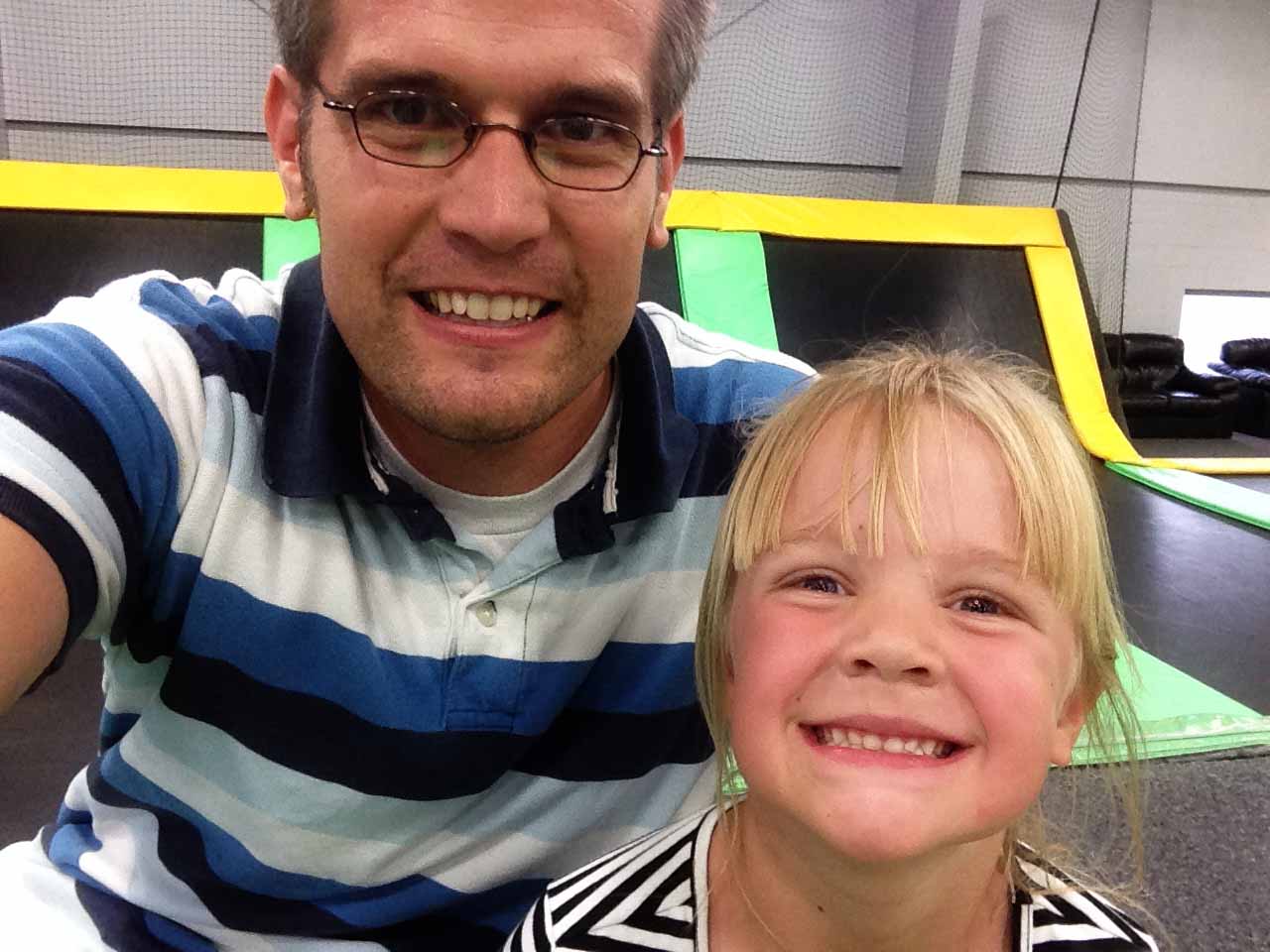 Brinley (3)
I asked Brinley what she would like to do with her dad this month. For literally every date they have had this year, they have gone to the duck pond to feed ducks. She very excitedly told me she wanted to go to the duck pond and feed the ducks. While it isn't new and exciting, I don't have a problem with her doing the same thing each time. There are many benefits. One benefit is younger children really like repeating activities. They process and learn as they repeat. It is good for her to have this experience over and over and really solidify what there is to learn from it. Another benefit is I once read (I believe from Kevin Leman) that you should have something special with each child that is just something you do with that child. For Brinley, going to the duck pond is a special thing she and her daddy to together. She loves it. A third benefit is it is free. She is young enough that she is perfectly content doing something free and there is no reason to spend money that doesn't need to be spent.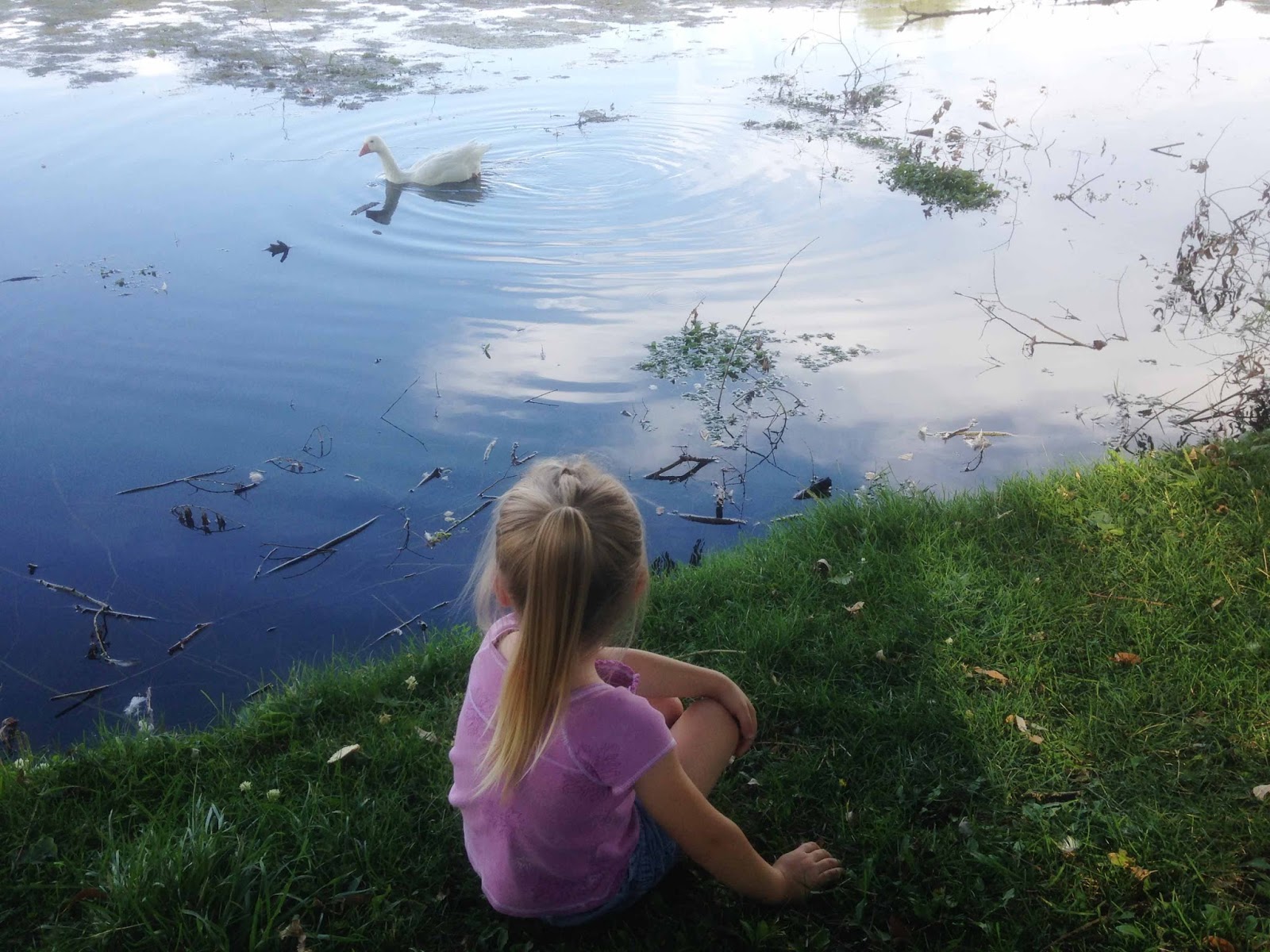 To mix things up a bit, Nate also took her for a short 4-wheeler ride. She loved that addition.