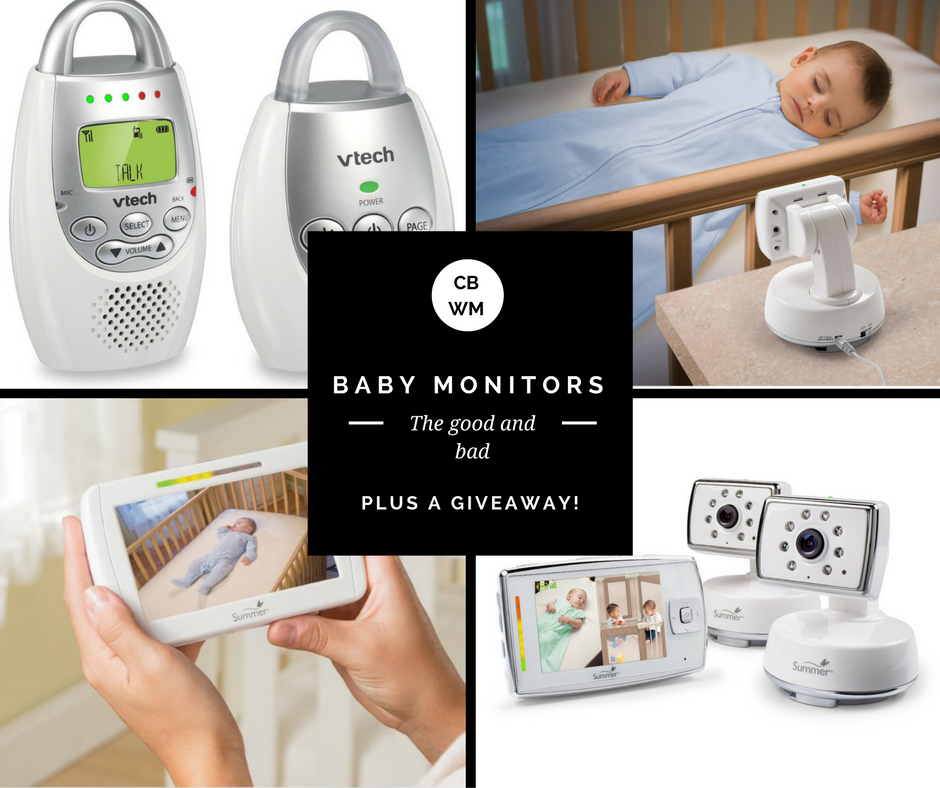 "This giveaway is a partnership with Nakturnal, with a prize of a gift certificate"
When Brayden was a baby, we lived in a small space with no bedrooms. When he was about six months old, I finally had the bright idea to put him in the large bathroom to sleep so that our open concept house didn't go on lockdown every time he had a nap. It was all one floor and a small space overall, so the next part is comical. I used a baby monitor. Yep. I was never more than 50 steps away from him, but I felt compelled to use a baby monitor so I could hear every deep breath he took. And of course you know if I was using a baby monitor, it was up as loudly as it could go. Clearly I love baby monitors.
My love for baby monitors has not diminished over the years. As our family has grown, we have moved into larger homes, and the home we are currently in actually warrants a baby monitor. If my baby cried, I wouldn't be able to hear my baby without the monitor.
A baby monitor definitely is a double-edged sword. When you can hear every breath your child makes, then you probably aren't sleeping as well as you could, and your baby likely isn't, either. For example, when Brayden was a baby, I prided myself on being at his side the second he made a peep in the night. I am a very light sleeper, and I have found being a mother with a newborn only makes me more light.
As more babies came my way, I came to realize that babies make noise while sleeping. Lots of noise. While sleeping. This means that many times, those peeps were made while asleep. I learned with my girls to wait a bit before jumping to pick them up. I would wait and make sure they were actually awake and not just making noise in their sleep. So having a baby monitor can lead you to reacting too fast to every noise your child makes.
As time went on, new things came to be common for the nursery list. Among those was the video monitor. If the baby monitor was something to magnify sounds, the video monitor added a whole new dimension to the parenting picture. I came to realize things. Things like, times where I thought a baby had quietly drifted to sleep and then woke 20 minutes later crying were actually times the baby was awake for 20 minutes before crying. That is a game changer because it changes how you approach waketime in the future. One way means waketime was too long, the other means it was too short. That is helpful and vital information!
It also helped me know with Brinley, my fourth baby, that often she cried in her sleep, even as an older baby. She didn't just do that as a newborn. She did it as a "veteran" baby. Now, I had been around the parenting block enough times to know to not rush in right away, but the video monitor helped me know to not rush in at all. She was still asleep. She would cry for a couple of minutes and then quietly continue sleeping.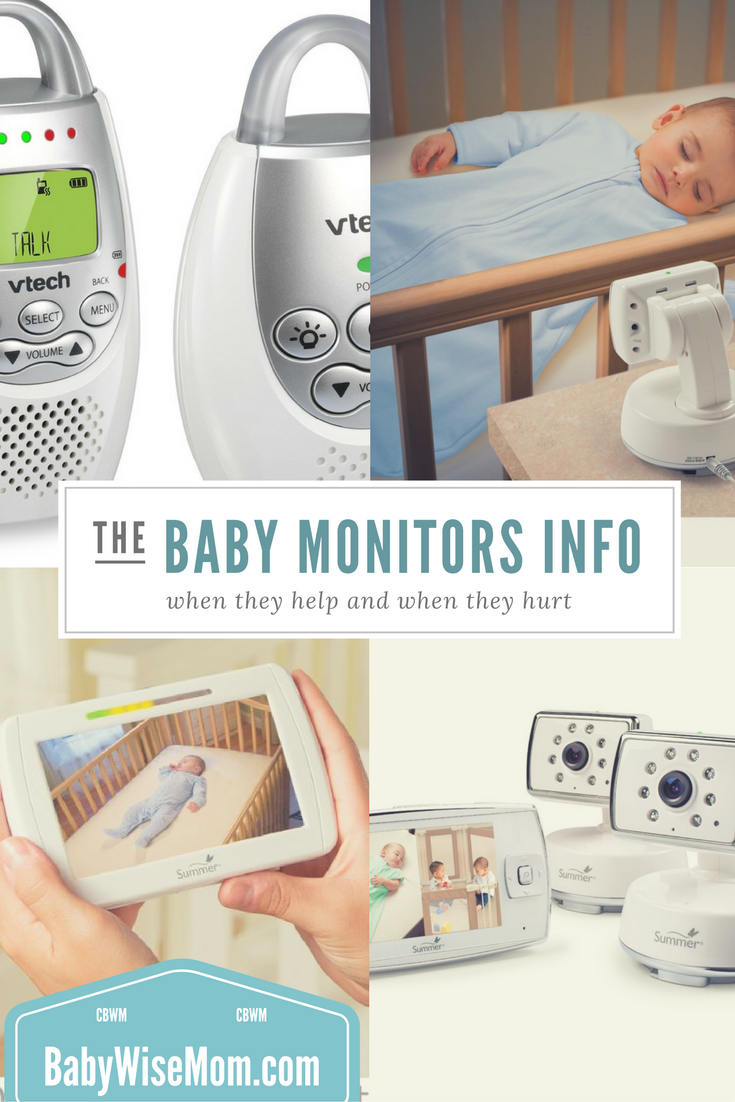 Some people like to stop using monitors as soon as baby consistently sleeps through the night, which isn't necessarily a bad idea. It will probably leave you sleeping better at night. But like I said, I like baby monitors. Brinley still has both her sound baby monitor and her video monitor in her bedroom. If you worry about removing the monitor all together, you can always turn it way down. And I get it! Monitors can disrupt your sleep.
When McKenna was a baby, I had to put the monitor as far across the room from me as possible, on the lowest volume setting, covered by a pillow, and I slept with ear plugs. I still heard her just fine. My husband never heard her before I did. So I get the trouble monitors can cause with sleep. If you live in a home with a setup where you can ditch the monitor, it can definitely be helpful to your sleep!
By the way, let me throw plug in for the baby monitor we use for Brinley. It is a VTech Safe & Sound Digital Audio Monitor. It still works as well as it did the first day we got it (four years ago). Also, something very helpful for me is that it doesn't send every peep over the monitor. It waits until the sound is consistent. So you don't hear unless your baby is really, actually crying. Fabulous.
I have come a long way since my days of using a baby monitor basically needlessly. Despite any sleep I may have lost with the monitor use, it has been instrumental in me recognizing patterns and deciphering cries for my babies. It has helped me get to know them faster and address their needs with more accuracy. So I am a big believer.
For fun today, we have a giveaway! The prize is a $50 USD gift card! You can use that $50 to buy a monitor or something else you need for your baby.
a Rafflecopter giveaway

Entry Rules
You must enter the giveaway to have an entry.
You must fulfill the requirement to enter. Commenting on this post is mandatory.
Entries will be accepted until 12:00 AM October 7, 2016.
The winner will be randomly selected through Rafflecopter.
The winner will be announced sometime after the winner is chosen. I will email the winner.
Once the winner is announced, you will have one week to contact me or another winner will be chosen. Be sure to check back and/or check your email. The only thing worse than not winning is to win but not realize it in time.
I will not use your email address for any purpose other than contacting you if you are the winner (and FYI, I don't have access to the email addresses except for the winner).