by Lisa
I first found this blog as the mom of a 3 week old little girl. A mom in my church had given me "on becoming babywise" but I was looking for more guidance. This blog was such a huge help. I scoured it almost daily and had great success with baby 1. 19 months later came baby 2, of course as all babies are different I had to reread the book and many blog posts and had great success with her too.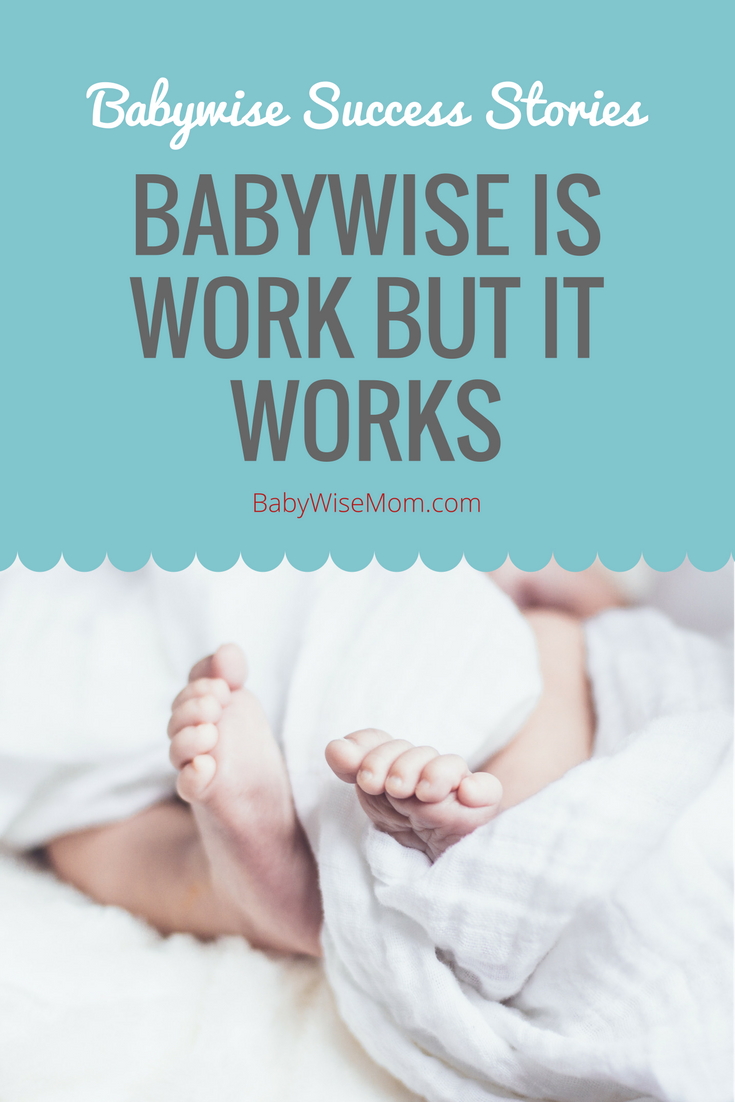 And then baby 3, if I had not had babywise success with the first two I would not had stuck it out for #3. She had a tough time sleeping, and is still (at 19 months) finicky about naps. She does sleep well at night, but it has been next to impossible to find out what causes short naps with her.
As I write this I am nursing baby 4, he's two weeks old and we are working on starting to implement babywise with him. It's such a comfort to know that I will be getting a good nights sleep in a few months time. I don't function well without sleep and with an infant, 19 month old, 4 and 6 year old, I need to be functioning!! Babywise works, sometimes it is work to do it, to stay home at nap time, to be home early enough for bedtime, to protect your routine, but it is so worth it to have happy, well rested kids!