The best board games to play with your toddler or preschooler. 11 educational and fun games to play with your little one.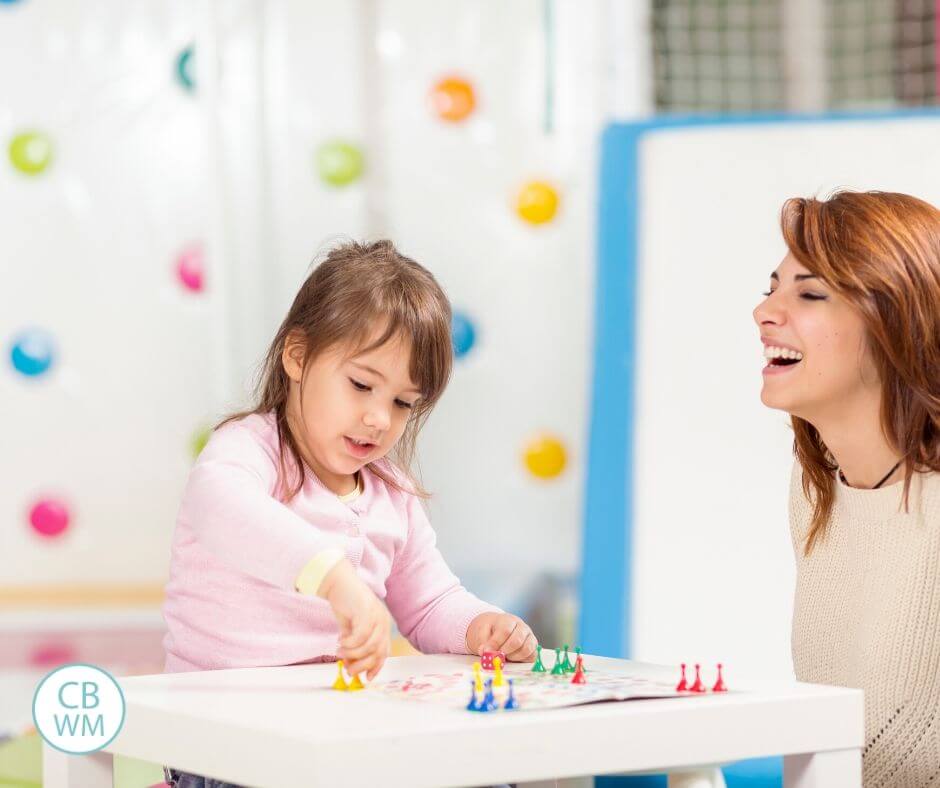 I love playing games, so I get great enjoyment from playing games with my children.
We have a tradition to get a new game each Christmas. Games are great because there is a lot of educational value with them as well as providing great quality time spent with your little ones.
Here is the list of games we have that are great for the preschooler and toddler age groups and my review of them.
For more great family games for older children, see my Top 18 Games for Family Game Night post.
Best Educational Games for Toddlers and Preschoolers
I love Candyland. I loved it as a child and love it now. This game teaches colors, counting, taking turns, and following rules. It requires no skills at all. This was the first game Brayden played and the first game Kaitlyn played. They both started at age two.
Worth Owning? Yes! I would recommend this as your very first game.
Hi Ho Cherry-O is another game I have fond memories of from childhood. This game teaches counting, following rules, and taking turns. This is my favorite game for practicing math skills. Kaitlyn, at 2.5, still doesn't really play this correctly. She doesn't have the patience for it yet. She loves playing with it, but not playing it. I believe we got this when Brayden was 3.5 and he did great at that age.
Worth Owning. Big YES! This is my favorite kids board game.
I loved Chutes and Ladders as a child, also. Brayden really enjoys it at 4.5 and has for about a year. It teaches numbers and taking turns. You can also use the situations in the game to teach about morals, "Oh. He stole a cookie from the cookie jar. He has to go back. It isn't good to take things without asking." It also can be a good, low-stakes way for your child to get used to disappointment when he is about to win and gets sent to the beginning of the game. Similarly, it helps teach parents patience 🙂
Worth Owning? Yes, I think this is worth the own, but I would put lots of games ahead of it. I also wouldn't even try to play it until they were at least 3. 4 or 5 would be even better. The board is kind of confusing for the non-reader.
Don't Break the Ice is a game I never had as a child, but my husband and I thought it looked fun and looked like a game even young children could enjoy. Kaitlyn loved to play it even before she turned two. This game teaches taking turns and can work on fine motor skills and engineering skills if played correctly. No matter how you play it, it is a game the whole family can play together.
Worth Owning? Maybe. This is worth it even just to have a game for everyone to play together. Be aware that it is challenging for adults to get all of the blocks put in place, so it won't be a game you have your kids play alone while you go do something else. And the blocks get knocked out quickly, which means lots of resetting up.
This is a recent addition for us. Cootie teaches taking turns, patience, fine motor skills, and counting. My children get great enjoyment from this game. This is a game they can play without my help. They love to build their bugs and play with them. A two year old can play this with supervision.
Worth owning? It really isn't my favorite game we have, but the kids like it, so yes, it is worth owning. But there are a lot of other games I would get first.
I have never used an item from Leap Frog that I didn't love. Leap Frog Bingo is no different. I might be a nerd, but I love bingo. It teaches listening/paying attention skills, patience, and works on focusing skills. Leap Frog bingo throws in skills with colors, shapes, animals, numbers, letters, and math. It can be played with a variety of age groups.
Worth Owning? Absolutely! This is a very educational game that is fun. However, if you are in a situation where there aren't many sold anymore, skip it. It is fun, but there is no reason to spend a ton of money on it.
Hungry Hungry Hippos is the game we got for this past Christmas. It teaches counting. It honestly is not the easiest thing for a young child to work. The hippos easily get stuck and this could prove frustrating for certain toddlers. Kaitlyn does just fine, but I am sure it would have caused great distress in Brayden's life at age two. This is a game the whole family can play (well, whole family of four), as well the kids without mom and dad's help.
Worth Owning? Maybe. It would be further down on my list. If you are lacking space in your house, you might not want this game. This is a game you set up and never put back in the box because it won't fit. But this is a game Brayden (4.5) and his friends really enjoy playing with each other.
Let's Go Fishin is a game I honestly don't get a big thrill from. However, the kids enjoy it. It works fine motor skills–even for adults. You could also make it more of a challenge and assign each player a color or something like that to add learning colors to the mix.
Worth Owning? Yes. It is a game younger children can attempt to play. The whole family of four can play at the same time and the kids can play without help from adults.
Trouble Board Game is a game for the older preschooler if he is good at taking turns, patient enough for a possibly long game, and good with numbers. Kaitlyn is currently too young for this, but Brayden really enjoys it.
Worth Owning? Yes, if your child meets the criteria and you like to play games. This is a game your young child will need an adult to play with.
Memory is Kaitlyn's favorite game. She can play it over and over, and she is really good at it. She typically is the winner of the game–without anyone taking it easy on her. It teaches memory, attention skills, and patience! Kaitlyn has a hard time keeping quiet when she knows there is a match.
Worth Owning? Definitely.
This is one of my very favorites! A lot of times with kids games, I play because I love my child, not because I love the game, especially as I play with my third child and beyond; certain games are only fun for so many years. Uno Moo is one I enjoy all the time. It is a great one for everyone to have fun with.
There you have it! You really can't go wrong with these games. They have been around forever, and I think it is because they are good games. As you build your collect, try to vary skills they teach. Also, vary the games that require a lot of thought along with games that are basically just fun–although even the fun ones do offer some skills learned.
We have a lot of games because we play games often. Here is my attempt at a list of ordering them from favorite to not. It is hard because it depends on age, but I will do my best to put them in my personal list of best to not-best (I don't want to say worst because I love them all).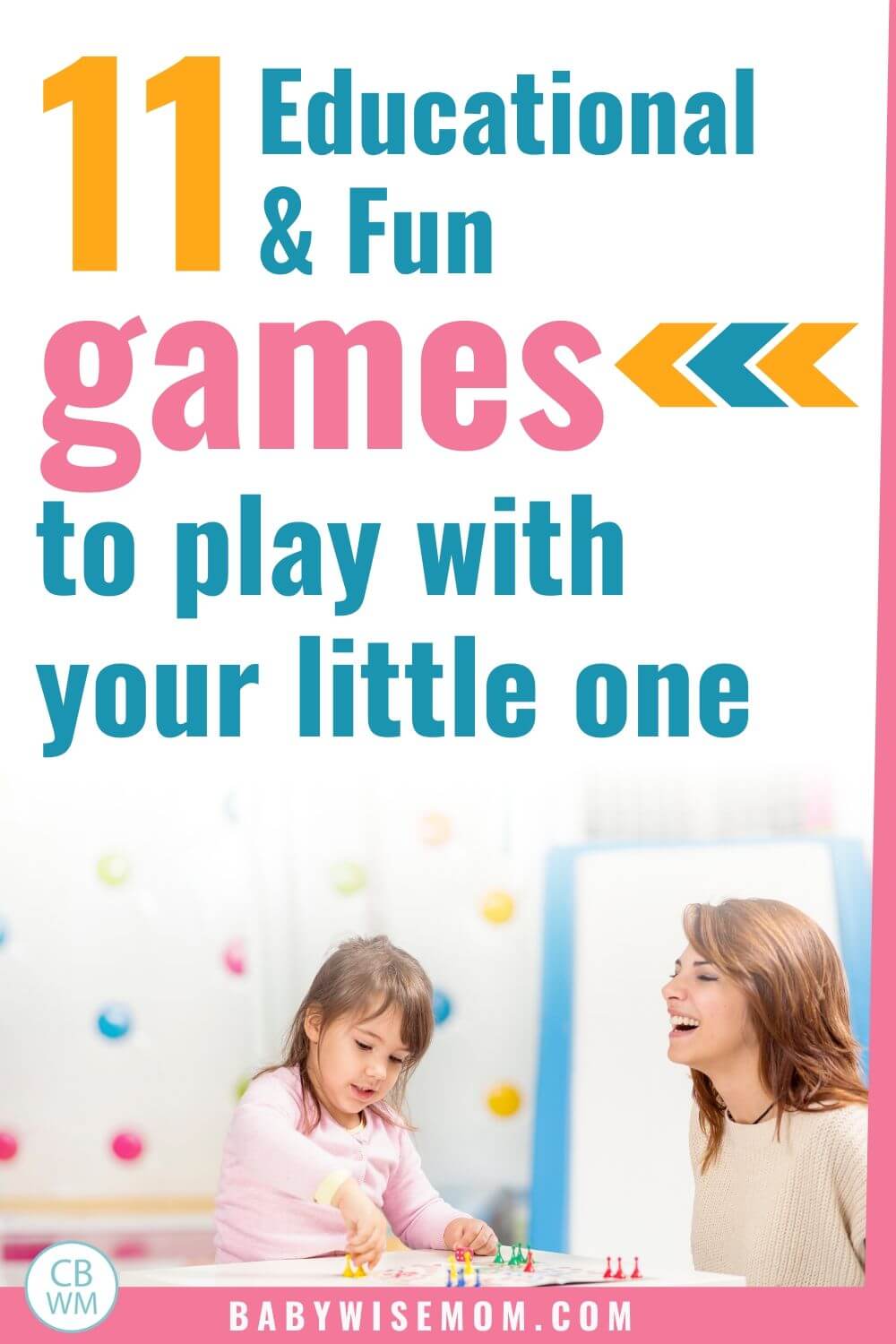 Review of Board Games for Toddlers and Preschoolers
HIGHLY EDUCATIONAL
Candyland–I am putting this first because it can be played by various ages.
Hi-Ho Cherrio
Memory
Leapfrog Bingo
Trouble
Chutes and Ladders
Uno Moo
MOSTLY FUN
Let's Go Fishin'
Colorforms Silly Face
Don't Break The Ice
Cootie
Hungry Hungry Hippo
RELATED POSTS