Book review of the book The Toddler's Busy Book by Trish Kuffner. Come read why this book is a great purchase to have in your home for toddler life.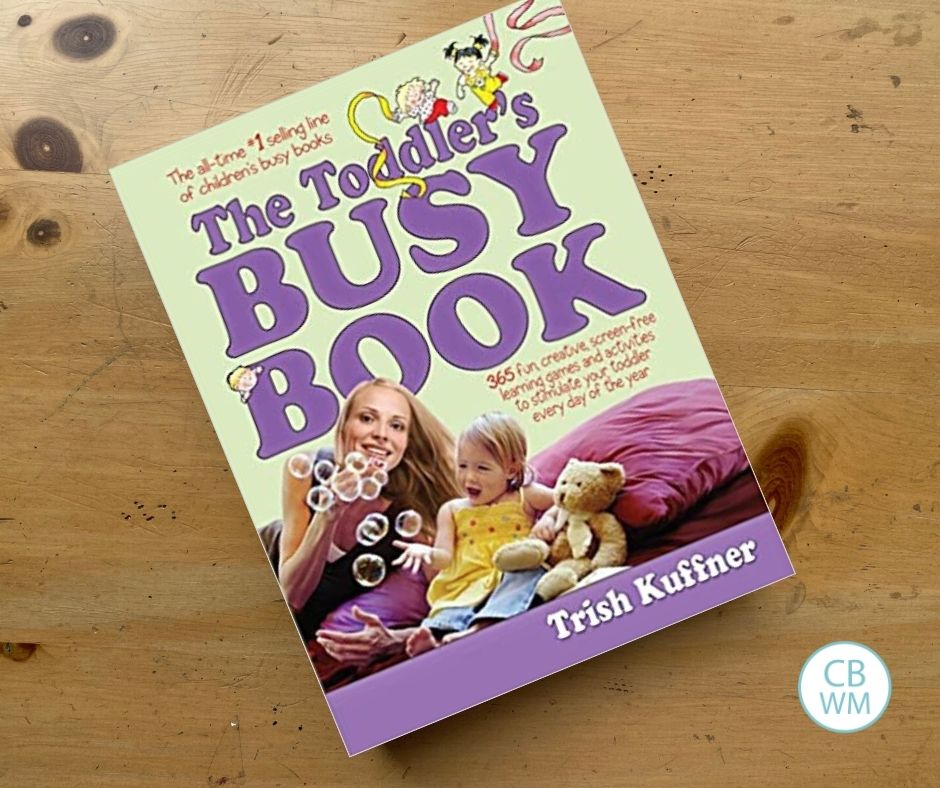 Somebody, somewhere once recommended the busy books by Trish Kuffner. I looked at them on Amazon.com and decided to purchase them. They are great books! I will first review The Toddler's Busy Book.
The Toddler's Busy Book has 365 different activities to do with your child from age 1.5-3 years old. I got this since Kaitlyn is that age and McKenna will be. Once I got it and read through it, I saw that there were many activities that Brayden would find enjoyable, too. There are definitely activities in there that he would not find interesting at all. They take advantage of the complete curiosity of the toddler. But you can tweak activities to be more age appropriate, and there are also activities that are great fun for him (he has just turned four).
Toddler's Busy Book Highlights
Here is a list of the types of activities found in this book:
Rainy Day Activities: Activities for when you are stuck in the house
Kids in the Kitchen: Fun snacks to make for your toddler. Also recipes that your toddler can help with.
Water Play
Outdoor Adventures: Fun activities to do outside. Included are games for toddlers and messy art projects you would probably prefer to do outside.
Out and About: Fabulous ideas for car-friendly activities for toddlers.
Nursery Rhymes and Finger Plays
Early Learning Fun: This chapter has a lot of great activities that promote learning. There is sorting, colors, shapes, matching, counting…it has a lot of fun activities that directly teach your child these skills.
Music and Movement
Arts and Crafts: Scribbling, drawing, painting, print making, gluing, tearing, sticking, and other crafts.
Birthday and Holiday Activities: This chapter has fun activities for every birthday and major holiday (along with non-major holidays like St. Patricks Day).
Craft Recipes: This chapter has recipes for different paints, play dough, clay, glue, colored salts, and dyes.
Best Toys: There is a short chapter on best toys for babies and toddlers.
Best Books: There is a short chapter on the best books for babies and toddlers.
This book is 100% worth the purchase. I love it and highly recommend it. I love to use it to coincide with our learning activity of the day.
Kuffner also explains an idea for a chart for your weekly activities. For each day, you have a section for what to do and a section for what to buy. I have taken that and added a section of skills taught that day.
RELATED POSTS