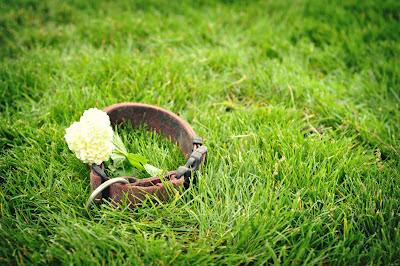 If you read my post 7 Things Having Pets Taught Me About Parenting, you know that I love my pets and find so much value in having pets. Pets provide many fond memories and many teaching opportunities.
Owning a pet, however, is not all sunshine and roses–especially when you come to that day when a pet dies.
I have had countless pets in my day. I have loved and nurtured many animals who have since gone to their graves. Really, this reality is a great learning opportunity for children. My sister and I were talking about this recently and how having pets prepared us for dealing with the reality of death in our family relationships. We learned how to cope.
This does not make the death of a pet easy, happy, or fun. I find it especially hard as a parent–you want to do and say all of the right things.
Since having children, we have now had two major pet deaths. We lost three goldfish over the years, but those are easier to manage (but a great stepping stone pet for children). We have lost two dogs.
Our first was a year and a half ago. We lost a dog to breast cancer. She was over twenty years old (yes indeed–about 22–I got her in elementary school). She had even had breast cancer for several years. After removing the cancer, she just kept right going. 
Our other pet lost happened last month. She was also a dog, and we also lost her to cancer (sad right? How often does a dog die from cancer and we get two???). This was bone cancer. She was only 6 and so it came as a huge shock to us.
This one was harder to deal with. She was young and it was very unexpected. It also came on very suddenly–bone cancer is very aggressive. When we found out, the vet told us she would last at most 3-6 months and only if we amputated her leg.
After thought and prayer, we decided against the leg amputation. We spent about 45 dollars a week on medication to make her comfortable and watched for signs she was ready to go.
It was nice to have the time to prepare the children. Brayden, 7, and Kaitlyn, 5, understood what we meant when we told them our dog would not last much longer and that she would soon die. McKenna, 3, did not understand at all.
When the day came that we knew it was time, we decided against telling the children we were euthanizing her. We didn't want them to know a doctor was able to take life like that. My husband scheduled the appointment during school/afternoon nap time. I had Kaitlyn go to independent play strategically. 
That evening, we buried her in our yard. We were fortunate to be able to have the burial. It really brought closure to the two older children and my husband and I. At her graveside, we all went around and shared our favorite things about our dog, and then said a prayer. For McKenna, the burial helped her realize our dog was actually gone, though she didn't understand how or why.
There were many sweet moments in association with this experience. I was crying and Kaitlyn asked me why I was sad. I told her I was sad our dog had died. She told me I didn't need to be sad; our dog was in Heaven playing fetch with Jesus. She was also excited that our dog would no longer be in pain and that she would get to play with our other dog and our lost brother. Her faith was so sweet. She then drew me a picture of our dog in Heaven chasing 20 cats.
There have been hard moments, as well. McKenna did not understand what happened and still doesn't seem to grasp it–either that or she refuses to accept it. During the burial, she asked what we were doing to her "snoozing dog."
She then would come to me crying for weeks telling me she wanted her dog back. Last week, Brayden and Kaitlyn talked about getting a new dog and McKenna informed them that we already have a dog. While Brayden and Kaitlyn were able to prepare for our dog's passing, McKenna was not. She is better with time.
I remember several key deaths of certain pets in my lifetime. You have a certain bond with some pets, and when you lose those pets, it is a hard thing that stays with you forever. But through these events, I have learned to rely on my faith for comfort through the process.
Have you lost pets in your family life? What have you found to be helpful for your children in the grieving process?