Any links to Amazon are affiliate links.
Halloween Movie List for Families. Top Halloween movies for families to watch together during the month of October as they celebrate Halloween.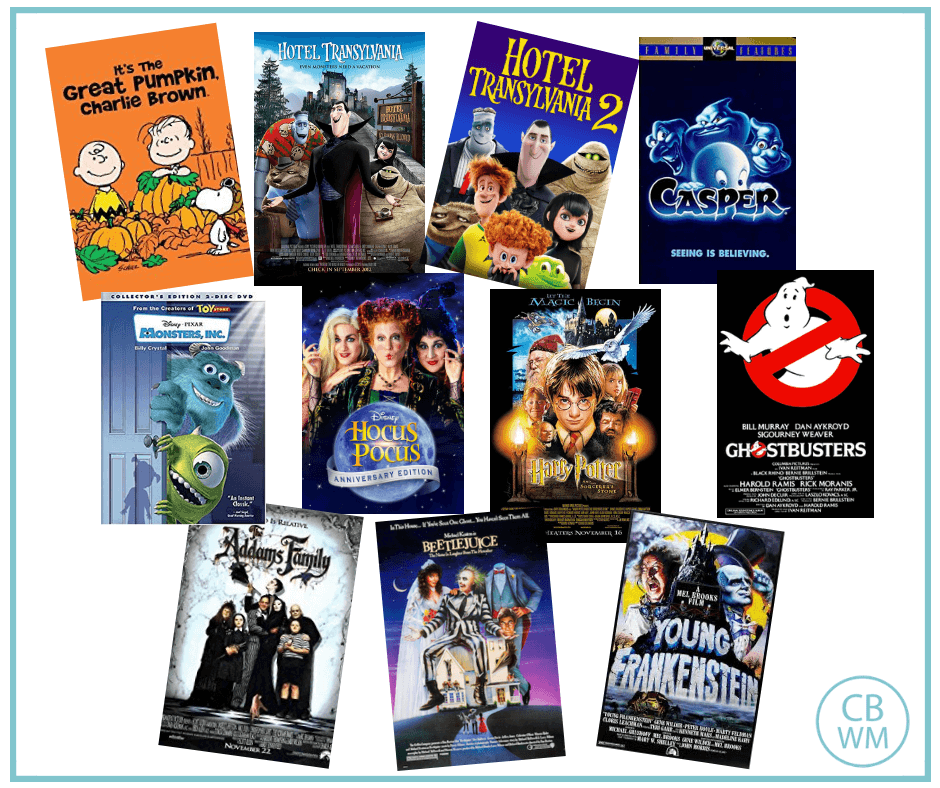 There are not many Halloween movies we will watch. Many movies are aimed at scaring or at least creeping people out. I don't want to scare my children. I don't want a creepy Halloween, I want a happy, clean, wholesome Halloween.
Read: How To Have a Wholesome Halloween
We don't watch a lot of Halloween movies, but it can be nice here or there through the month of October, especially if you do any sort of Halloween party with friends or family and want some movie ideas.
Halloween Movie List for Young Children
There are some Halloween movies that are fun for children. Below is our list of our favorite Halloween movies for children. We don't really watch a lot of Halloween shows. We primarily watch Hotel Transylvania. There is a new Halloween movie out this year: Hotel Transylvania 3. We haven't seen that one yet.
It's the Great Pumpkin Charlie Brown
Monster's Inc (not a Halloween movie traditionally, but it can work)
Halloween Movie List for Preteens and Teens
Now for some fun ones for the older crowd. I will caveat and say from this list, only one or two of my children have seen some of the movies on this list. Use judgement when deciding when your child is ready for something more intense or if you think he/she needs to. So just because a movie is on this list doesn't make it a good idea for every ten year old out there. Consider the movie and decide if your individual child can watch it.
I would love to hear if there are any other movies on your Halloween movie list. Let me know in the comments.
RELATED HALLOWEEN POSTS: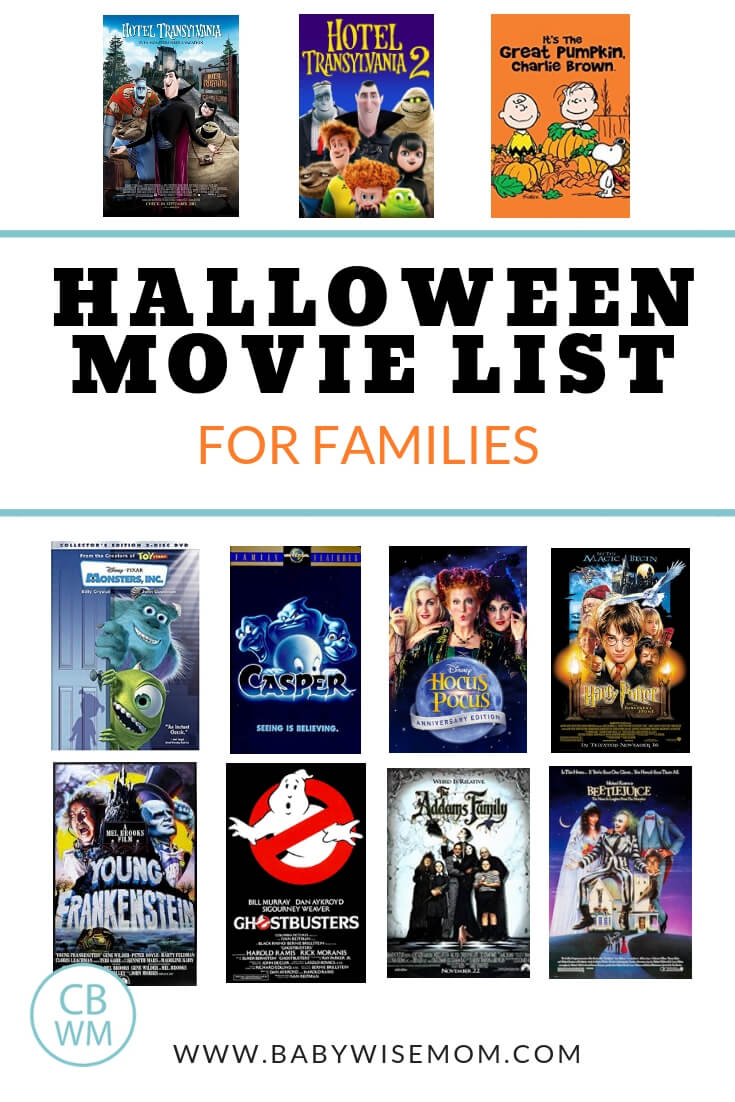 How useful was this post?
Click on a star to rate it 1-5!
Average rating / 5. Vote count:
We are sorry that this post was not useful for you!
Let us improve this post!
Thanks for your feedback!