The best Halloween movies for families to watch together during the month of October as they celebrate Halloween. Over 23 ideas for movies to watch this Fall.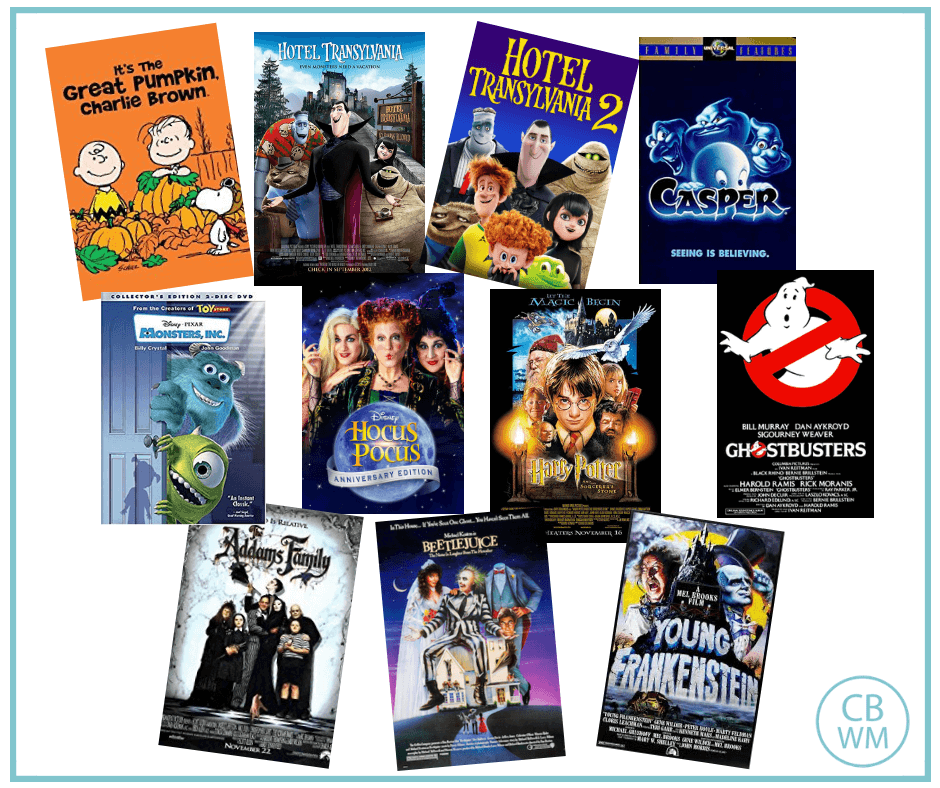 There are not many Halloween movies we will watch. Many movies are aimed at scaring or at least creeping people out. I don't want to scare my children. I don't want a creepy Halloween, I want a happy, clean, wholesome Halloween.
Read: How To Have a Wholesome Halloween
We don't watch a lot of Halloween movies, but it can be nice here or there through the month of October, especially if you do any sort of Halloween party with friends or family and want some movie ideas.
Halloween Movie List for Young Children
There are some Halloween movies that are fun for children. Below is our list of our favorite Halloween movies for children. We don't really watch a lot of Halloween shows. We primarily watch Hotel Transylvania as a family and all enjoy those shows.
It's the Great Pumpkin Charlie Brown
Rated for All
Hotel Transylvania
Rated PG
Hotel Transylvania 2
Rated PG
Hotel Transylvania 3
Rated PG
Halloweentown
Rated G
Monster's Inc (not a Halloween movie traditionally, but it can work)
Rated G
Book of Life
Rated PG
Frankenweenie
Rated PG
ParaNorman
Rated PG
Coco
Rated PG
Casper
Rated PG
Hocus Pocus
Rated PG
Halloween Shows from Favorite Characters
Sometimes a movie is too intense for children and a Halloween themed show about a favorite character is the way to go. Here are some short shows featuring favorite characters from books and shows on PBS, Nickelodeon, and other places.
Spookley: The Square Pumpkin
Rated G
Curious George: Halloween Boo Fest and Spooky Fun
Not Rated
Paw Patrol: Halloween Heros
Not Rated
Thomas & Friends: Thomas Gets Tricked and Thomas' Halloween Adventure
Not Rated
Madeline's Halloween and Other Spooky Tales
Not Rated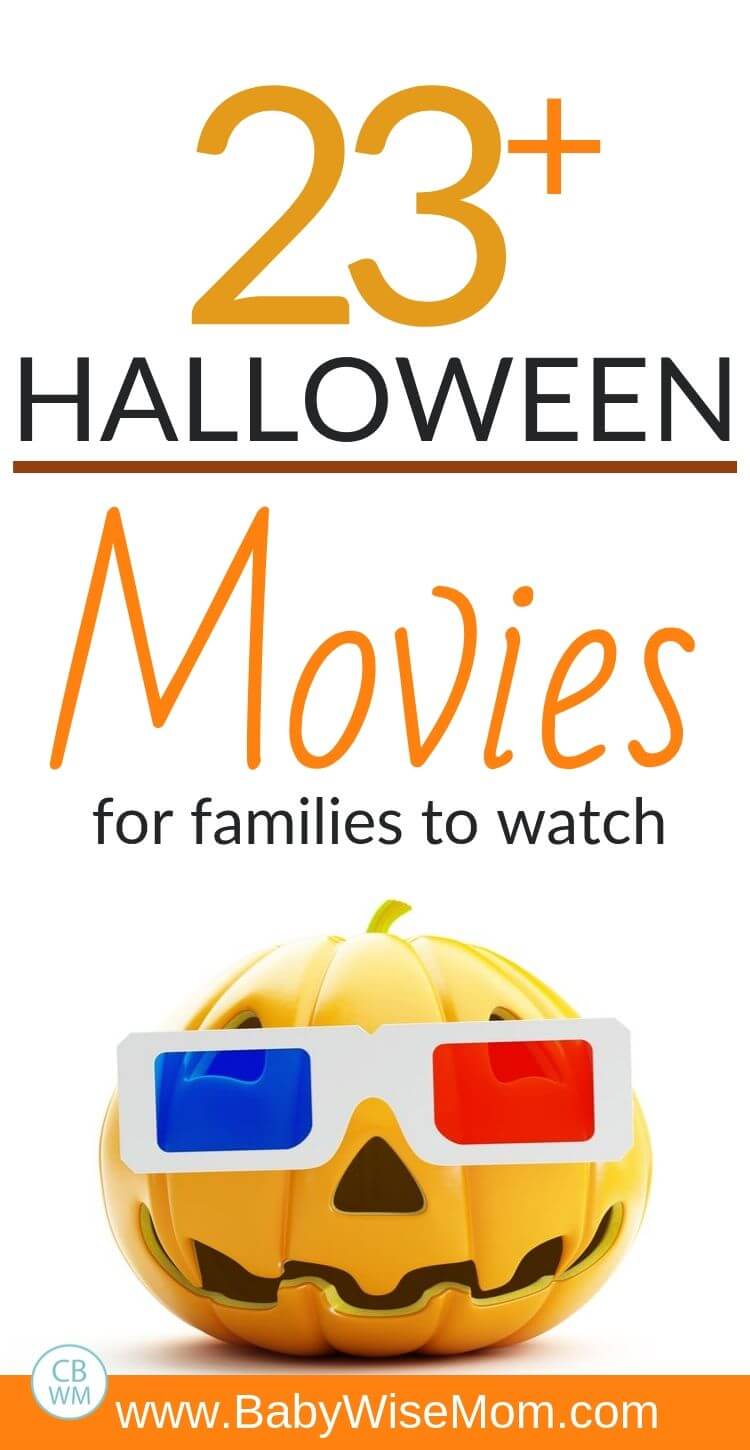 Halloween Movie List for Preteens and Teens
Now for some fun ones for the older crowd. I will caveat and say from this list, only one or two of my children have seen some of the movies on this list. Use judgement when deciding when your child is ready for something more intense or if you think he/she needs to. So just because a movie is on this list doesn't make it a good idea for every ten year old out there. Consider the movie and decide if your individual child can watch it.
Harry Potter
Rated PG (the first one is)
Ghostbusters
Rated PG–this is the original.
Beetlejuice
Rated PG
Addams Family
Rated PG-13
Young Frankenstein
Rated PG
Miss Peregrine's Home for Peculiar Children
Rated PG-13 — I wouldn't do this with a child under 13
I would love to hear if there are any other movies on your Halloween movie list. Let me know in the comments.
RELATED HALLOWEEN POSTS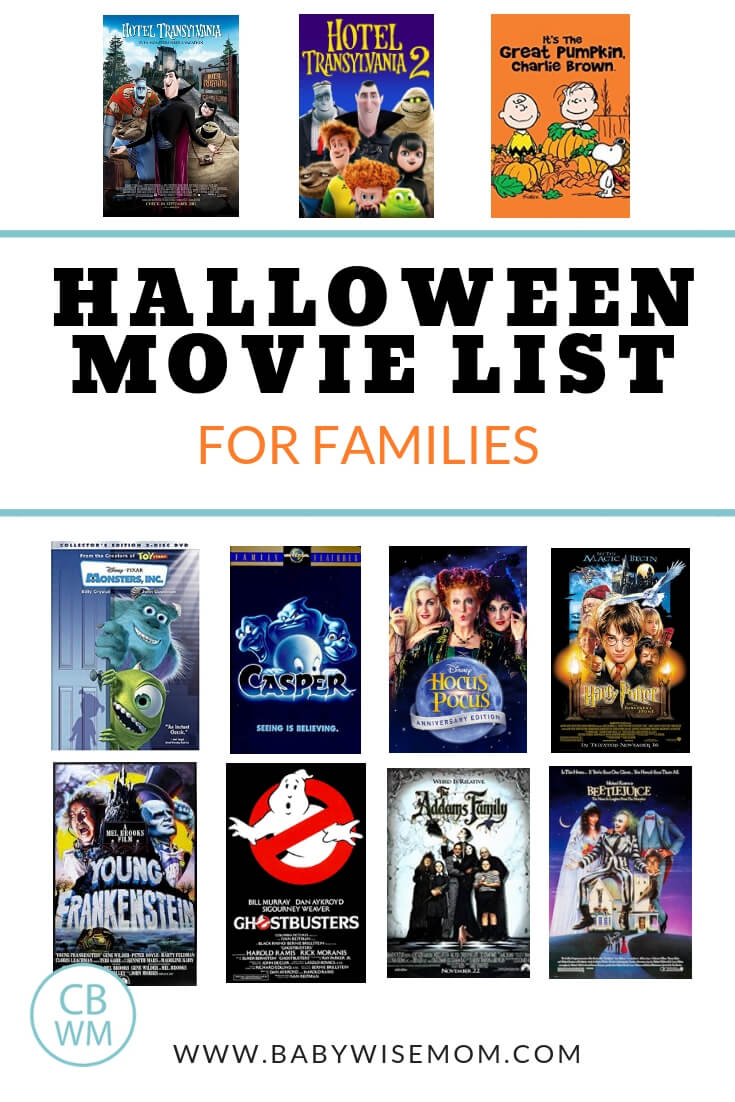 We are sorry that this post was not useful for you!
Let us improve this post!
Tell us how we can improve this post?