Reading aloud to our kids is very beneficial, but it isn't really always fun for parents. Here are tips on how to make it more enjoyable to do.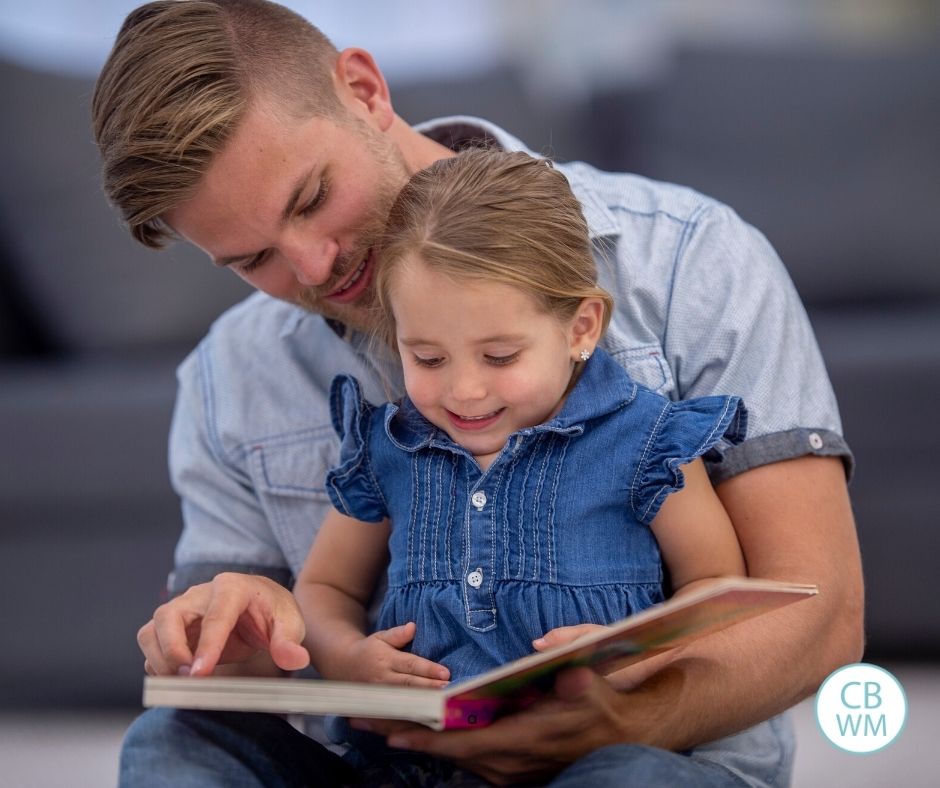 If you want your children to love reading, they must sense from you that you love reading.
This post talks about why we need to love to read and what we can do to help our children enjoy reading. This post contains affiliate links.
In Reading Magic by Mem Fox, she talks about the importance of making reading something that is enjoyable to the whole family.
She implores parents to make reading out loud to our children something we love.
Not a should.
How many times do we think, "Oh great, it is story time." Fox says to make it like chocolate (or whatever it is you love) (pages 10-11).
Tips to Love Reading Time
Let's be real here. Sometimes we would rather just put our child in bed than spend 30 minutes reading stories to our child first.
That means we are anxious through the reading rather than happy. We might even get grumpy when our children ask for stories to read at bedtime. It takes time and effort to read.
I think a key here is to make sure we start our bedtime routine with plenty of time to read our books so we don't feel rushed or stressed about it. If you want your child in bed by 8:00 PM and start reading at 7:50 PM, you won't enjoy reading time.
Another idea, if you really hate reading at bedtime, is to have a time of day earlier in the day when you do reading. It doesn't have to be bedtime. It could be first thing in the morning. It could be right after breakfast. It could be after nap. Whatever works for you works.
Just how do we make it something we love as much as [insert guilty pleasure here]?
One idea I have is to have books in your home you are interested in reading.
Another idea is to really take a moment to think about how quickly this time will pass that your child will love to cuddle up with you to read a book.
Another idea is to have a nice, comfortable spot for you to read together.
Think about what you like about this reading time and really grasp that and treasure it.
Choosing Books to Read to Kids
How do you choose books? Fox points out that important elements to reading to your young child are rhyme, rhythm, and repetition (page 7). Choose books with these elements to make sure it is something the young child will be interested in.
Fox suggests reading very expressively. Cuddle up with your child in the reading spot. Be engaging and praise your child for her participation (pages 8-9). You might feel silly doing voices, but your child will only delight in it. Children are fantastic audiences! Make reading fun for both of you and it can be a time you both treasure!
Related Posts