More Than Making it Through the Day as a Mom. You do not need to just survive each day. You can thrive each day as a mom!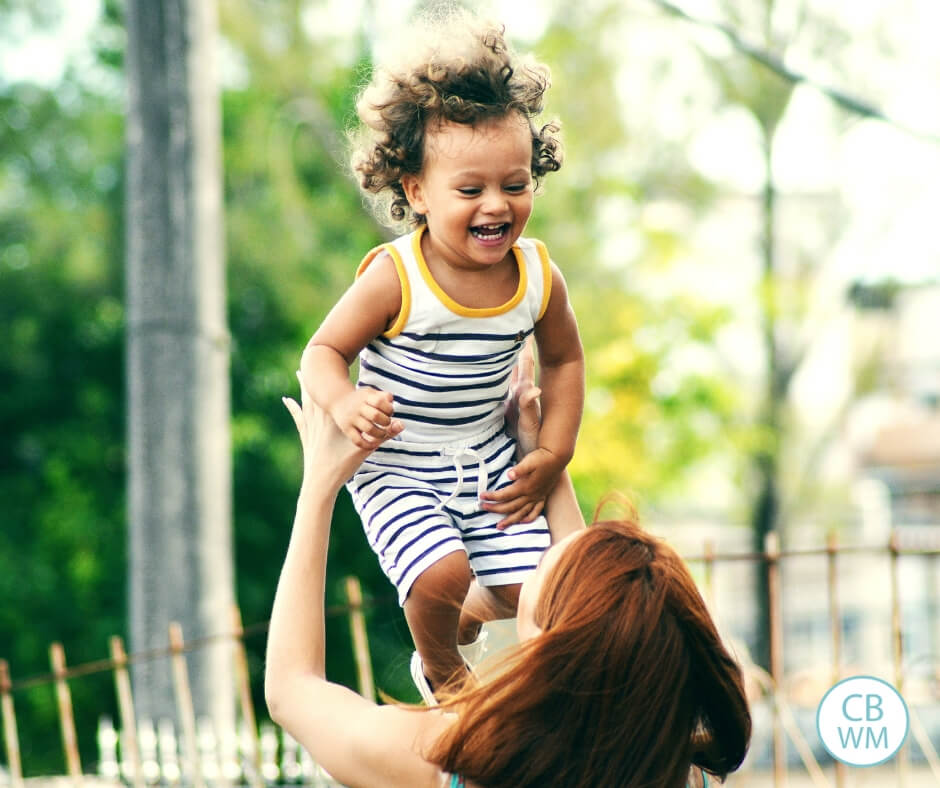 When you are a parent, you often find yourself just straining to make it through each day. You do anything you can to get from morning to bedtime with a little grace and as much sanity as possible.
When you sit and think about it, however, you want more than just getting from point A to point B each day. When you are a Babywise parent, you soon have the capacity and desire to do more than just make it through the day.
Here are some tips and goals for you to focus on doing more than simply making it through each day.
This post to introduces the overall concept, then we will break things down into age groups in separate posts so we can focus on age-appropriate goals (linked at the end of this post).
Making it Through the Day
What do I mean when I say "making it through the day"? To merely make it through your day is to make it from waking up to bedtime without much incident. It is a matter of survival. This really should not be your sole goal in parenthood.
Yes, there will be days when you go into survival mode. Maybe you are sick. This is often a realistic goal in newborn months. Maybe life has thrown you a major curveball. Whatever the reason, we all have survival-mode days. However, if you can be in the habit of doing more than making it through your day, your survival-mode days can hopefully still be productive and beneficial days for your child.
More Than Making it Through the Day
Doing more than just making it is really a lot easier than it might sound. As you implement these things, take them slowly. Add one item at a time. There is no need to overwhelm yourself or your child.
Babywise

Classics
First, we apply the classics of Babywise activities to our day. We have our mealtimes, our naptimes, independent playtime alone (independent play/roomtime/or as I call it, solo playtime), structured playtime, free playtime, sibling playtime (if appropriate), and time with family. Let's take a closer look at each of these items:
Mealtimes: This is something all of us are going to be doing. How can we optimize it so that we don't just "make it through" mealtime unscathed? Our exact steps will vary based on the age of the child. Ideas include everything from teaching manners to teaching morals. We can also make an effort to make mealtime as nutritious as possible. We can work to make mealtime a time everyone enjoys and is a bonding experience for the family.
Naptimes: Naptimes are an excellent chance for mom and baby/child to get a chance to rest. The children will experience rejuvenation and the growing of synapses in the brain. While approaching naptime, we can see the willingness of the child to submit to the will of the parent–does she fight you when it is time for a nap? Does she stay in bed as told at naptime? For the baby, you might be in sleep training.
---
Read: Sleep for all things sleep on this blog
---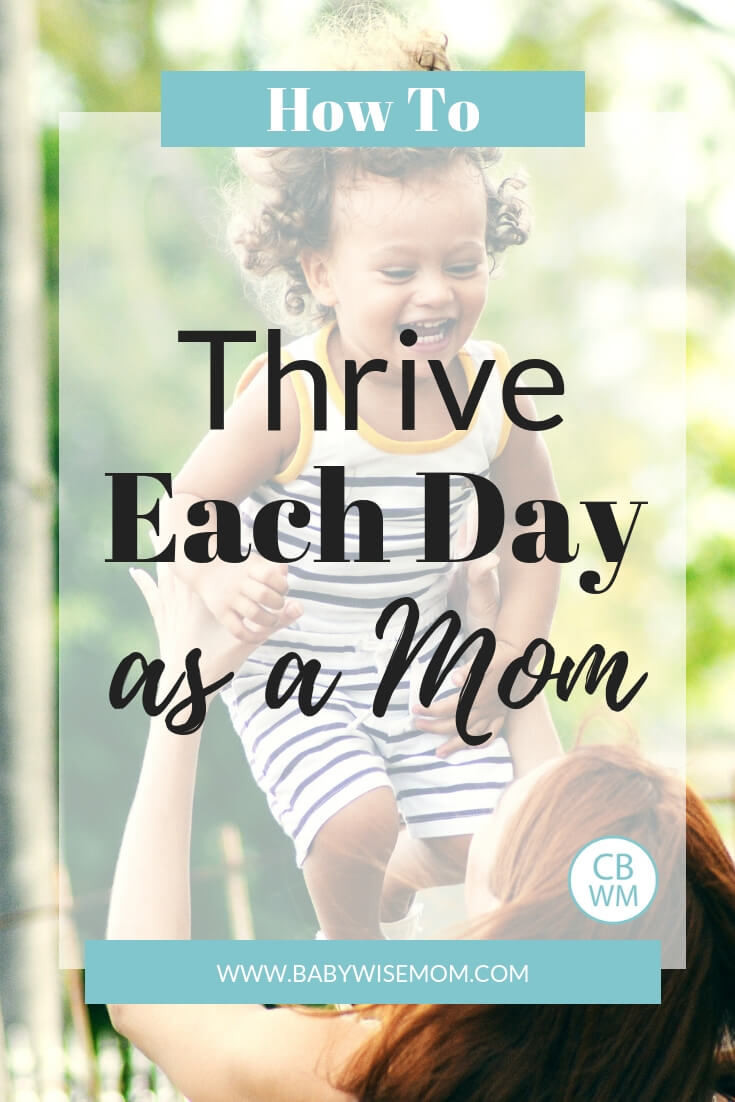 Independent Playtime: Any age can benefit from independent playtime. Making this a consistent, important part of each day will bring you great rewards. The time following each playtime provides you with opportunities to teach about cleanliness and cleaning up after yourself.
Structured Playtime: This is an excellent chance to continue work on focusing skills and self-control.
Sibling Playtime: Sibling playtime (if there are at least two children in your home) is a fun time for the children to play and learn to cooperate with other people. The ages of your children will determine how involved you are in sibling playtime.
Family Time: There is bathtime, time spent grooming (brushing teeth, clipping fingernails, doing hair, getting dressed, etc.), individual time with parents, fun family activities, reading, etc. See my various family time posts here.
Free Playtime: Free play is very important to the learning process and is a great addition to your schedule. Read more about free playtime here.
Additional -Wise Suggestions
There are other activities listed in some of the -wise books you might consider for your child as he gets older. These include TV time, playtime with friends, and structured learning time. You might also start to include activities like sports or music lessons. All of these activities are covered in other "More Than Making it Through the Day" posts as age-appropriate.
Getting Started
No matter the age of your child, you might feel overwhelmed at implementing more activities in your day. You might wonder how you will get things done and worry if you will be successful at directing these activities. You can do it!
Baby Steps: Take things one item at a time. If you currently have a baby younger than 6 months, this will be an easier task to take on. You can slowly add these activities as your child becomes age-ready for them. If your child is older than 6 months, you might start to feel that sense of urgency and panic that comes with realizing you are "behind." Don't worry. You can get things going. Give everyone time to adjust.
Goals: Always have a goal. Start your day off with a goal for the day. This helps you to have something to reach for rather than just drift aimlessly from activity to activity. What does your child need to learn? Are there moral training issues she could use some help on? Could she use some extra tummy time to work up her neck or arm muscles? Is she really close to having the alphabet memorized? Have an attainable goal for each day. As you get more used to goal-setting and reaching, you can add more goals to the day. Having goals gives you purpose to your day. Have patience if you are new to goal-setting. If you find that you aren't meeting your goals, reevaluate and make more realistic goals. Break your goals down into smaller goals. Don't set yourself up for failure.
Age-appropriate: Consult the post for the appropriate age of your child (if you are reading this the first day this post is posted, the other posts are not yet posted, but will be soon). If you are starting "late," I would encourage you to look at the posts for the ages leading up to the age of your child first to just be sure you have the basics of those covered. Then move on to the actual age range your child fits in.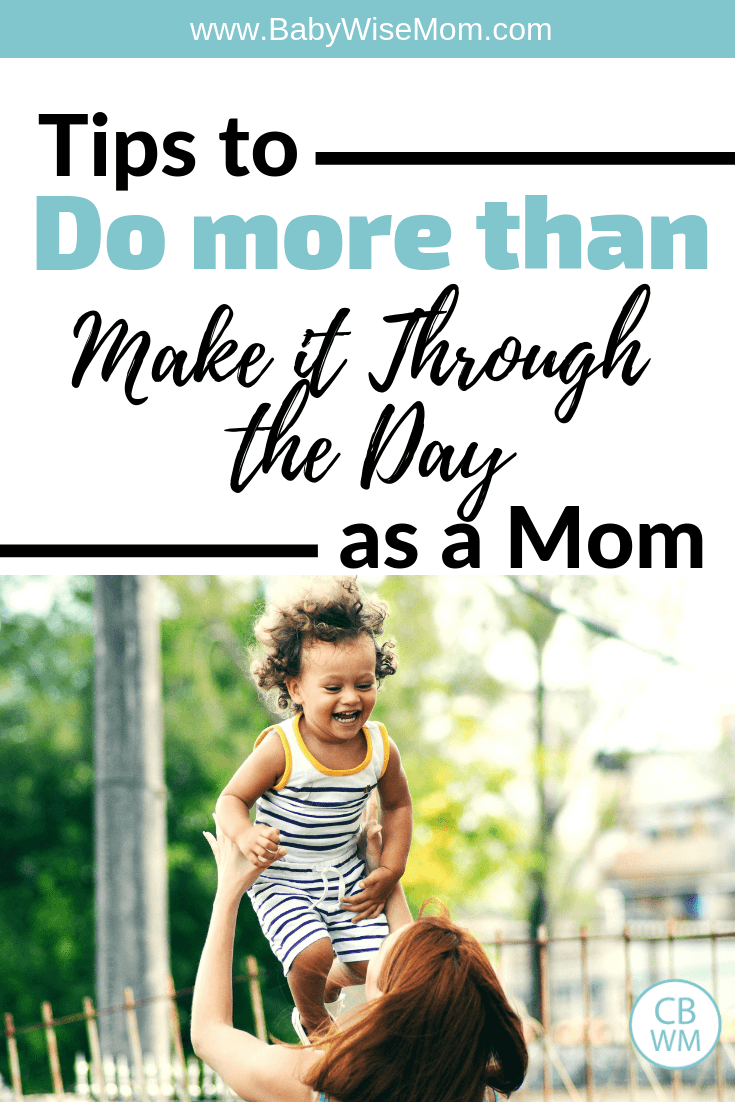 More Than Making It Through the Day by Age
Motherhood