Schedule and development for a 9 year old girl. This is a preteen summary for McKenna from 9.25-9.5 years old.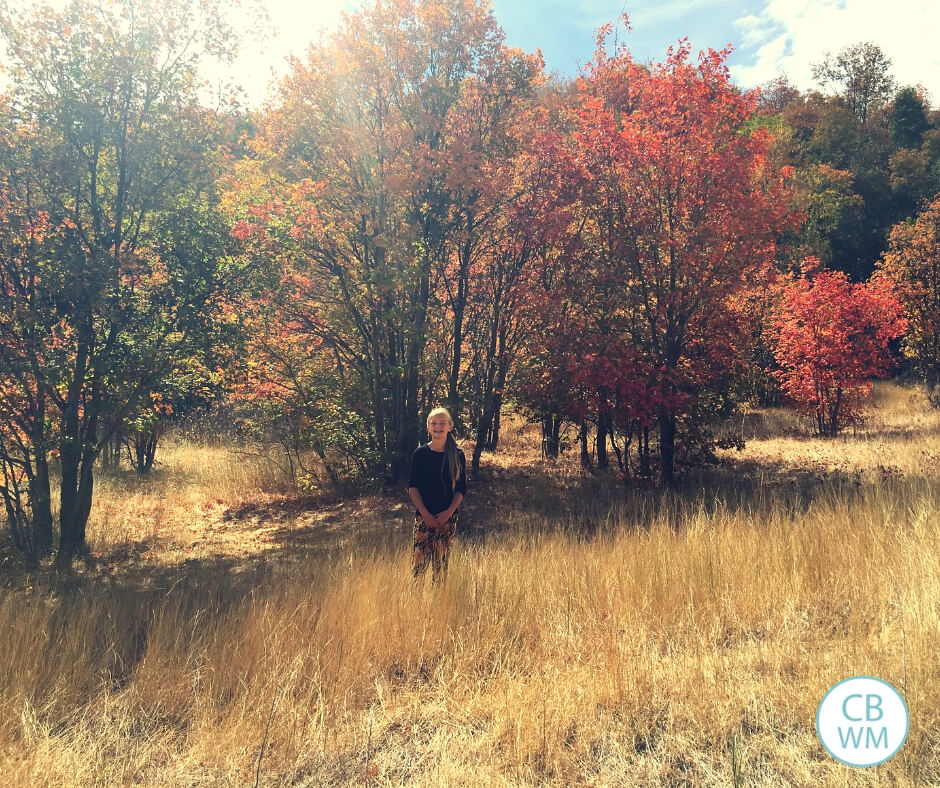 EATING
Everything is great. As usual for her, there have been no eating concerns.
SLEEP
Sleep has been great. There have been no issues or concerns. Last time, I mentioned she had gotten out of bed a couple of times because of worrying about things. We had also gotten her a timer for reading before lights out. There haven't been any concerns or issues during this quarter.
The simple timer has been exactly what she needed to get to bed on time. McKenna definitely gets completely absorbed in books. If she is reading, she rarely notices anything going on around her. I think we could all leave the house while she was reading and she wouldn't notice until she put the book down. The timer helps pull her out of that world and remind her it is time to go to sleep.
BRACES
The biggest thing for McKenna during this period was getting braces. She was so excited to get them. They did hurt quite a bit for the first couple of days. Her teeth moved a lot during that time, so it made sense it hurt.
SUMMER
Part of this time was during summer and part was during school. Summer ended well. She started up a new thing this past summer: showing miniature horses. She really enjoyed it and even earned the high point youth award at the last show she did (that means she got the best placings overall among the youth at the show).
PHOTOS
Here are photos of her last three months:
SCHOOL
School has been great. McKenna has a second year teacher this year. It is actually her first time having a teacher that Brayden and Kaitlyn didn't have. She has absolutely loved her teacher and her teacher loves her. She is having fun at recess playing soccer with a few of her soccer teammates and the basically a lot of boys (she isn't yet interested in boys in a romantic way–that is just who wants to play soccer).
McKenna recently smashed the school record for situps in one minute. She was thrilled about that!
McKenna was also invited to participate in the gifted and talented program at school. She was very happy for that and is loving it.
EXTRA CURRICULARS
Through the summer, McKenna worked with our swim teacher to keep up her swimming skills. Currently, she is doing:
Soccer: McKenna's soccer season was fast and furious. Her team took second overall! It is so fun to watch all of them come so far and get better and better. McKenna had an incredibly amazing game one day. She practiced and played throughout most of the summer. They played in a tournament where they took second (it was a hard-fought battle for first and they were so sad not to get it).
Piano: McKenna takes piano lessons. We are able to do them one morning before school. This is my FAVORITE time to do lessons because it keeps our evenings more open.
That is it right now! It is more than enough. McKenna loves doing so many things that I would love for her to be able to do even more, but we can't fit in more things as a whole family.
SCHEDULE
Here is the summer schedule:
Part of this period was during school, but most was summer. Here was a typical summer day for her.
6:00 AM wake up and get ready for soccer
8:30 AM back from soccer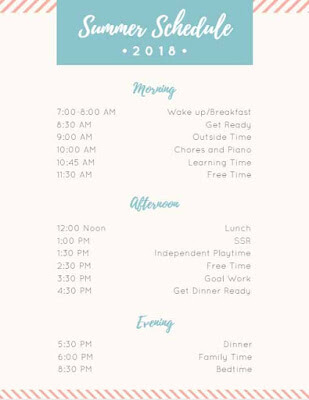 RELATED POSTS: