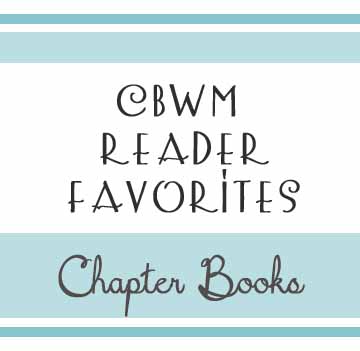 Chapter books can be a bit tricky. Reading a chapter book takes a time investment, so you don't want to read one that isn't good.
In this post, please share what chapter books your child has/does love. Share the title, author, and a brief synopsis (it can be a one-sentence synopsis–just enough to understand the subject matter). It would be helpful to share the gender of your child and age the book was enjoyed. (This post contains affiliate links).
Janelle said…
So far our favorites are
Magic Tree House (he can read these himself)
Charlotte's Web
Charlie and the Chocolate Factory
Angelle said…Rainbow Fairies series is a great chapter book intro series (Ocean Fairies #1: Ally the Dolphin Fairy: A Rainbow Magic Book).
Cam Jensen books are good too (Cam Jansen and the Mystery of the Stolen Diamonds).
lsmith said…Some read-aloud chapter books for girls age 5-6:

– The Doll People series by Ann Martin
– Clementine series by Sara Pennypacker
– The Complete Ramona Collection series by Beverly Cleary
– Betsy-Tacy series by Maud Lovelace
– All-of-a-Kind Family series by Sidney Taylor
– Toys Go Out by Emily Jenkins
– My Father's Dragon by Ruth Stiles Garnett