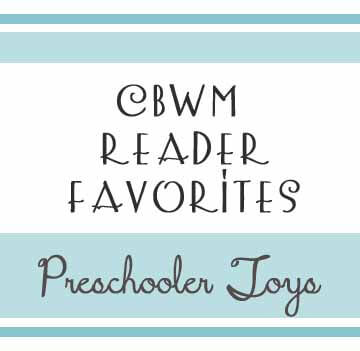 For this post, share your favorite toys for the three and four year olds.
Please share the name of the toy and a brief reason why you/your child likes it. Please also include the age your child liked it since there is a large range here. You can also add a link to be sure I will be able to identify the correct toy when I move it to the main body of this post. Thanks so much! (This post contains affiliate links).
Aarmel said…
We really love the Tag Junior
. My little guy is 3 and he uses it all the time. I love how it keeps him occupied and teaches letters, numbers, colors, shapes, etc depending on the books you buy.
http://www.leapfrog.com/tag/tag-jr.html
sanud002 said…
My kids have been really like the Rokenbok preschool blocks
. They are highly durable and are easy to fit together. I have also gotten them the Rokenbok RC Dump Truck and a basic Rokenbok starter set. They love RC toys and these toys are some of the highest quality I've ever seen. I love playing with them as well! I found these toys very useful in allowing our family to spend more time together!
http://www.rokenbok.com/play-levels/preschool-blocks-ages-3
MonstorB said…
My 3 year old daughter loves her Y'all Ball. This giant bouncy ball gets the whole family outside and running around. The neighbor's 4 year old girl loves to come over and chase this behemoth around the yard too; even the adults love to play with it with or without the children in toe, ha!