This post has video to show you how to do the twisty hairstyle. This hair style is fast, impressive-looking, and easy to do.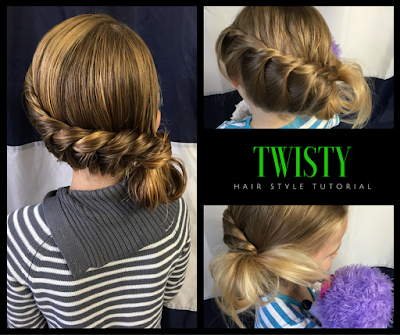 One day during a dress rehearsal for a dance recital, way back when Kaitlyn was four years old, I sat and watched in awe as a mom a few rows up and to the right from me did this in her child's hair. It was so fast, and yet looked so cute! It looked like she spent a lot of time on it. By some miracle, I remembered the process and it has been one of our favorites ever since.
Typically, when you like a hair-do that we do and want to know how it is done, I will send you to my hair board to see the pin I used, tell you what to "Google" to find it, or I will send you the link of the video I watched. In this case, however, I have no option other than to make a video myself and show you how to do it.
We are not professional hair-tutorial makers! Haha. Kaitlyn filmed for me. If you want to know what products and tools we use to do hair, you can see all of that information here.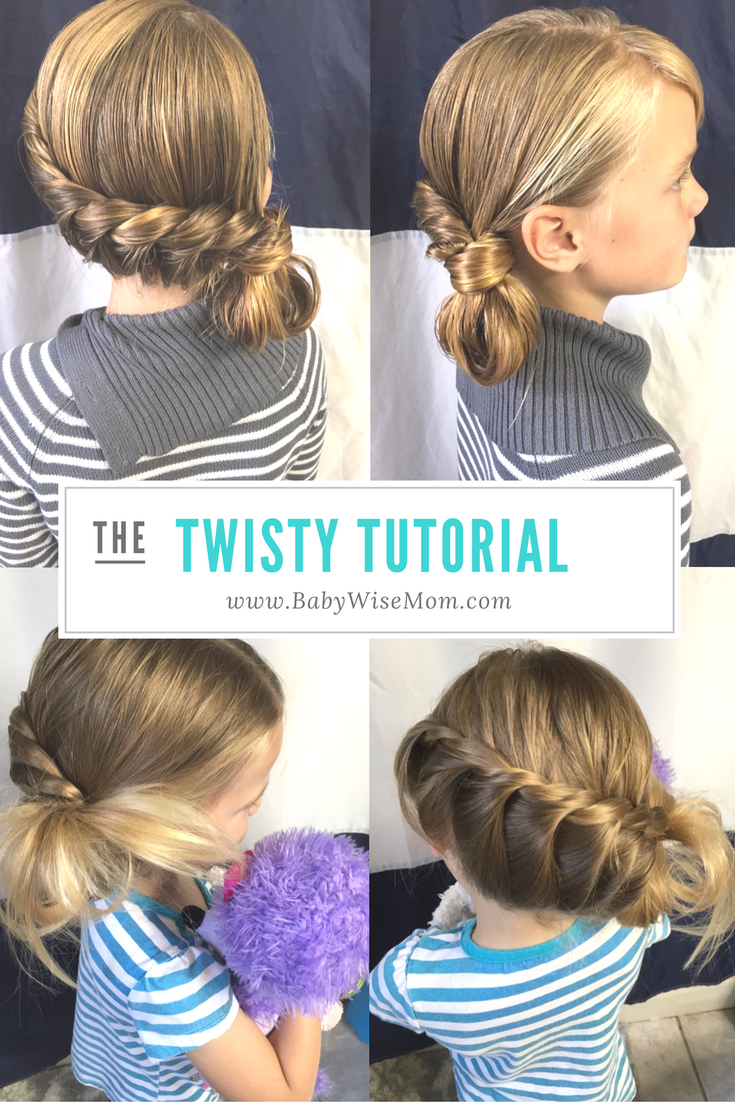 >>>Read: How To Care for Your Child's Hair