Inside: How to slow down and live the life you want to live and not the life you think you must life. Mothers: We Don't Need to Live at a Frantic Pace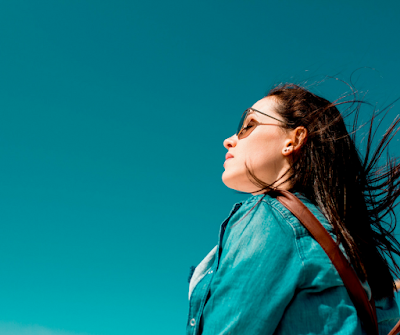 I have been thinking a lot about time lately. When Brayden was born, it seems like I spent a lot of time just figuring out how to be a stay-at-home-mom. I didn't spend time on other activities (like hobbies) until he was about one year old. When Kaitlyn was a baby, I was able to continue my hobbies.
After McKenna was born, I soon realized something needed to give. I didn't plan it out, but that something became scrapbooking. I held that out for a carrot for myself since it is my favorite thing to do…so once my "list' was done, I would scrapbook. Well…that was about four years ago. Not working out so well for me.
Now that Brinley is old enough that I have a bit more time in the day (have you ever calculated how much time you spend sitting and just feeding a baby? It is a lot), I am wanting to do some of the "old" things I did. But I don't have time for it all. Besides having a fourth child to care for, there is this strange thing happening that doesn't seem to get passed on to mothers of young kids.
Did you know that as your children get older, they don't take up less of your time? They don't! They take just as much if not more! Whether you homeschool or send your child to school, there is time associated with school, whether teaching, driving, helping with homework, checking homework, helping in class, etc. Then they have activities like music lessons, dance, sports for you to drive to/help with/coach/watch…they also have friends. Plus you are supposed to be teaching them to do things like cook and clean. It all takes time.
And so as moms we find ourselves moving at an increasingly faster and more frantic pace. As we look around us, we definitely feel some sort of pressure to move faster also. We live in a world full of opportunities! We can learn and do so much, and many of us want to! I think that is a good desire. It is good to want to learn new skills and learn in general. We feel that–it is a righteous desire. And with our world full of modern conveniences, we do have more time than women had even 50 years ago to seek after these ventures.
But the problem is our pace. What are we doing to ourselves with this pace we are setting? What are we doing to our families? How do we prioritize the time we have?
I think we all need a place to have peace, where we can re-energize ourselves for the pressures about to present themselves to us. The obvious place for this to happen is in our homes (which would mean we need to be able to be home sometimes).
I think an important thing to do is to make sure we know our priorities and put our highest priories first.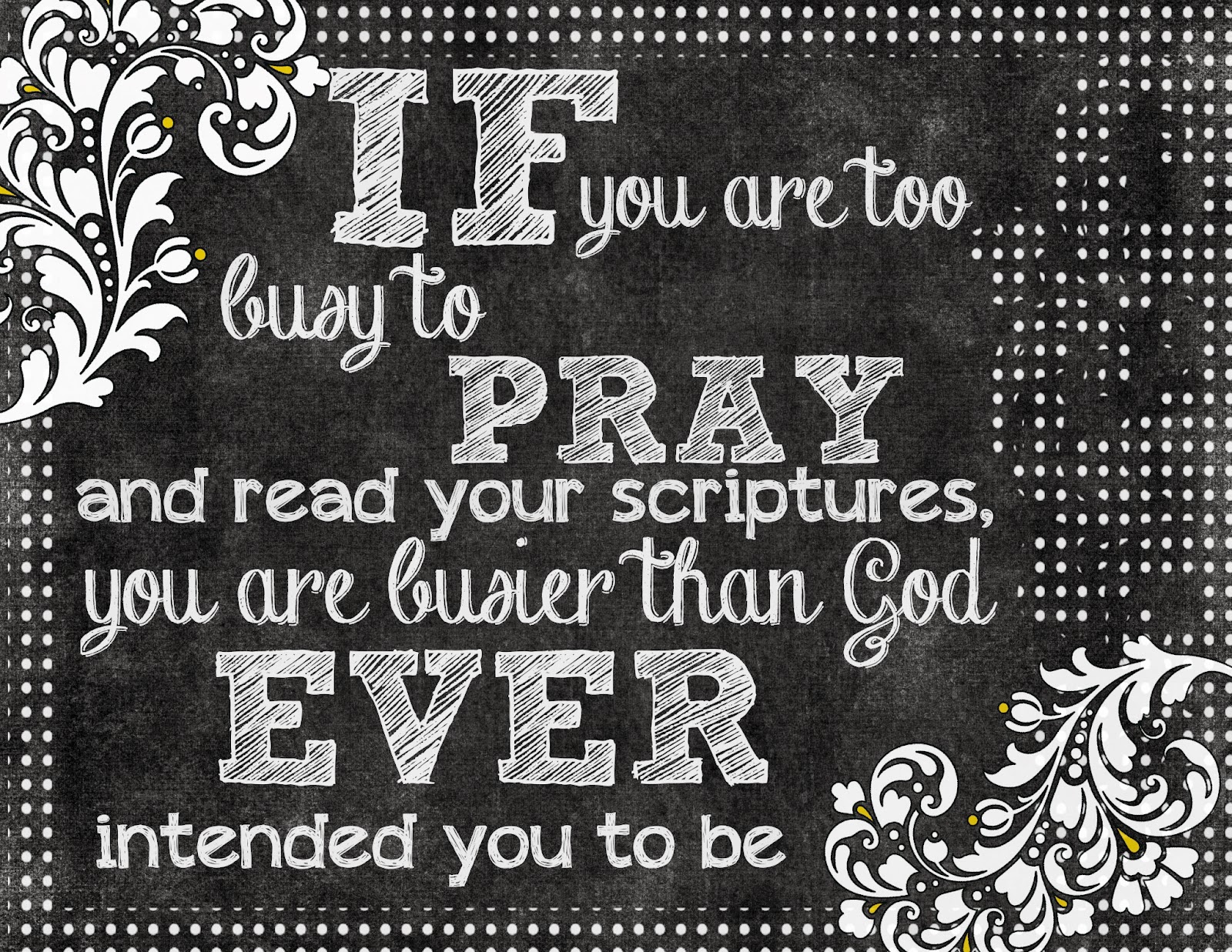 I love that quote (If you are too busy to pray and read your scriptures, you are busier than God ever intended you to be). There are certain things in life that are more important than others. Sure, scrapbooking is great. I love it, it is therapeutic for my brain, and the end-product is a worthy thing. However, I don't think it trumps reading my scriptures or teaching my children the things I need to teach them.
We can't do it all, but there are some things we should do. And I think with our modern convenience of technology, we often find ourselves swept up into time-sucking activities that do little to enhance our life. I am amazed at how different technology is even from 8 years ago when Brayden was a baby. If I wanted to get "lost" on the Internet then, I had to go to my computer and sit down to do it. Today I can do that while my kids take a bath, while they play in the sandbox, while I wait for McKenna to come out of preschool…all in the palm of my hand. And then what am I doing? Filling my head with more frantics.
I am not here to bash technology–I love it. I am not here to tell you how often you should or shouldn't look at your smart phone–not my decision. But if you are feeling strapped for time and frantic, I do encourage you to look at your list–what is necessary? I do encourage you to allow yourself time to think and ponder without the help of technology. Just be wise in your time management. And always put the Lord first–you will find increased capacity in yourself when you do so.
You don't need to live at a frantic pace. There is no NEED for you to be frantic from activity to activity. If your pace is usually frantic, there is probably either something that needs to be let go of or something that needs to be added in (like scripture study). Step back and assess the situation and you can soon be feeling a bit more on top of life 🙂
For similar posts, see: