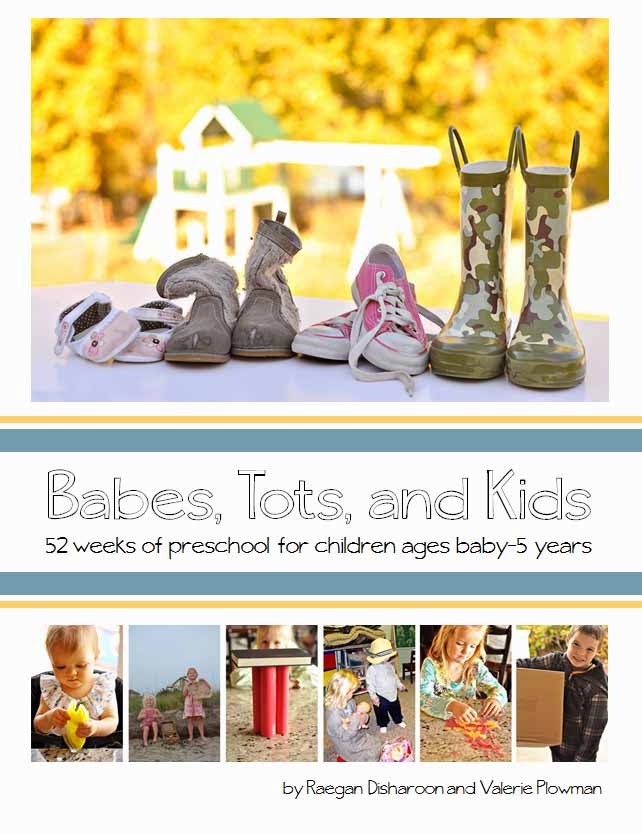 It is that time of year again–time to think about school time! It can be hard to work in planning and executing preschool at home. This is especially true once you have more than one child you are trying to work with at a time. It is hard to know what to do with a four year old AND a two year old at the same time that will work for both of them equally.
That is why Raegan and I wrote the book Babes, Tots, and Kids. As moms who do preschool at our home, and Raegan homeschools. We wanted a program we could use with all of our young children at the same time. We love it! I have done the activities for all of my children and have really enjoyed it. You will love it!
Entry Rules
You must enter the giveaway to have an entry.
No entries are mandatory–you can enter using one or all options. But as I said, you do have to enter to have at least one entry.
You must fulfill the rules of each entry for each entry to count. If I see the entry is not valid (did not meet entry requirements), I will disqualify your entry. Trust me, I check.
Entries will be accepted until 12:00 AM September 2, 2016.
The winner will be randomly selected through Rafflecopter.
The winner will be announced sometime after the winner is chosen. I will email the winner.
Once the winner is announced, you will have one week to contact me or another winner will be chosen. Be sure to check back and/or check your email. The only thing worse than not winning is to win but not realize it in time.
I will not use your email address for any purpose other than contacting you if you are the winner (and FYI, I don't have access to the email addresses except for the winner).