Baby Whisperer: Nursing vs. Bottlefeeding. Thoughts on the book Secrets of the Baby Whisperer on the topic of breastfeeding versus bottlefeeding.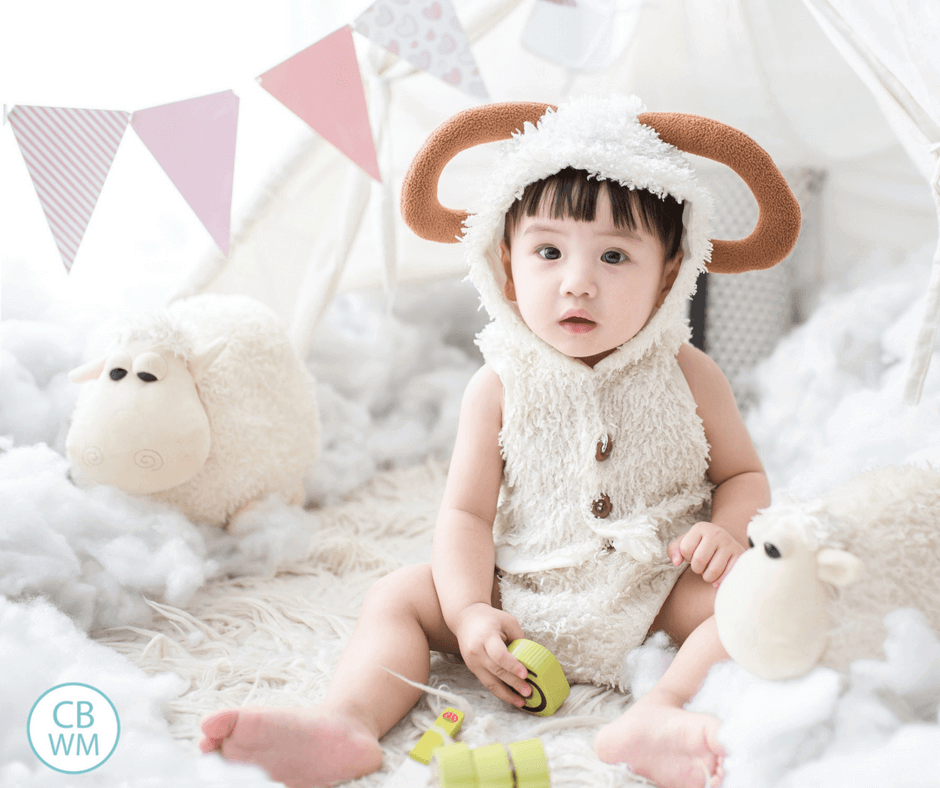 This is a chapter that really irritated me in the book Secrets of a Baby Whisperer by Tracy Hogg. In this chapter (chapter four), Hogg really down-plays the benefits of breastfeeding your baby. She seems to be advocating bottle feeding over breastfeeding. She lists pros and cons of each, and really seems to favor the bottlefeeding over breastfeeding. I am undecided if this is what she really intended or if she figured people know the benefits of breastfeeding and wanted to point out good things about bottlefeeding for those who want to do it.
I am absolutely a breastfeeding advocate. I think in our modern day, you can't possibly argue that breastfeeding is not the best thing for your baby. I do know there are moms out there who physically cannot breastfeed, or can only breastfeed for so long. I know there are moms who feed formula for whatever reason. That is fine; that is each mom's decision. The problem I have with this chapter is that it is offered as a resource to women to decide how to feed their babies, and it really downplays the benefits of breastfeeding. Here are some of her points and my thoughts.
Bonding. She says that there is a special bonding with breastfeeding, but there can also be bonding with

bottlefeeding

. I agree with this. While I have breastfed both of my children, I don't think I have any bonding advantage over those who

bottlefed

.
Health. I realize this book was written in 2001. Perhaps the health benefits of breastfeeding over

bottlefeeding

were not as well known then as they are now, or as well supported through studies. I know formula is better than it has ever been, but it absolutely does not compare to

breastmilk

. An RN I worked with at the hospital told me she had a representative from

Enfamil

come talk to her about their formula. He

conceded

to her that it cannot compare to

breastmilk

. Formula manufactures know that. Will you baby be fine on formula? Yes. But milk made especially for your baby is of course the better option. This is just something you can't debate. I am sure there are few circumstances where mom has some medical thing that makes her milk not as good, or baby for some reason cannot drink

breastmilk

, but the vast majority will have better milk than formula.
Mother's post-

partum

recovery. Here

Hogg

talks about weight loss and what you lose/don't lose/keep on if you are breastfeeding or

bottlefeeding

. In my observations, this is hard to judge from person to person. After I have a baby, I lose all of the baby weight I put on plus an additional 20 pounds in the first couple of weeks. It isn't for a lack of eating or any effort on my part, it is just what happens (and I do gain that weight back over time–unfortunately 😉 ). I have good friend who doesn't lose her extra weight until after she stops breastfeeding. I have a cousin who has tried both ways and just plain has a hard time getting the weight off.
Mother's cancer fighting. Here she says studies suggest but don't prove that breastfeeding prevents cancer. Since then, studies have proven it, though they are still figuring out how long breastfeeding needs to happen and how long the benefits are. It seems it fights against breast cancer for sure at least the length of time breastfeeding is going on.
Body image. Here she talks about the irreversible changes that will happen to your breasts if you breastfeed. I have actually read that this is not due to breastfeeding, but just what happens to women in general as they age. I will say I am thrilled to have my breasts return to normal (which takes a few months after I finish breastfeeding), but that doesn't prevent me from breastfeeding. It is just like I am thrilled to no longer be pregnant, but that doesn't prevent me from having more children.
Difficulty. It is harder to breastfeed than

bottlefeed

. True. It takes time and patience–that is likely why some give it up. I remember when

Brayden

was a few weeks old I secretly hoped he would decide to refuse to breastfeed because it was so much work. But I am stubborn and refused to give up because I knew it was better for him; he stuck with it and so did I.
Convenience. She refutes the convenience of breastfeeding by saying most women also pump which just takes time and effort. It can also be hard to do at work. She also says that while

breastmilk

is always the right temperature it doesn't mean you have to warm formula. It can be served cold. That isn't going to be true for all babies.

Brayden

would have his any temperature after 3 months of age, but

Kaitlyn

is 15 months old and still doesn't like her milk cold. I feel like she is grasping at straws here. I did pump sometimes, but not often–it was a rare occasion. I think any woman who is pumping regularly is doing so because she believes

breastmilk

is what is best for her baby, is working or away from her baby, and finds the extra effort is worth it. Also, when I weaned Kaitlyn and fed her formula, it took me some time to prepare and warm the formula to her liking, whereas with breastfeeding it was ready when she was.
Cost: She does agree breastfeeding is cheaper.
I find breastfeeding to be well worth the effort. I nursed Brayden through much pain as my nipples toughened up. He also had a poor latch at first and caused me to bleed and scab over. Painful. I also nursed Kaitlyn through a yeast infection in by breasts. It took me a while to figure out this was the problem since I had bled with Brayden. I thought it was odd because I was fine for 6 weeks and she had been such a perfect nurser to that point. I had gaping wounds. She had reflux and would spit up my blood (gross, I know). I finally figured it out and was able to quickly heal with tips from my lactation consultant friend. But this went on for a couple of weeks before things started to improve. It was very painful. I stuck it out and don't regret it. I would do it again.
Again, I know not all women can nurse for whatever reasons. I am not going to judge a woman who doesn't. I am not going to decide she didn't try hard enough or doesn't care enough. It is her decision and really none of my business. I think the vast majority of parents do what they feel is best for their children. My problem with this chapter in the Baby Whisperer is I don't think Hogg accurately portrayed breastfeeding benefits for what they are. This is a chapter aimed at helping women decide which method of feeding to use. I don't agree with many of her points on this and wanted to refute some of her reasons for not breastfeeding.
Get the book here and read it for yourself (affiliate).
Related Posts:
Reader Comments/Thank Yous: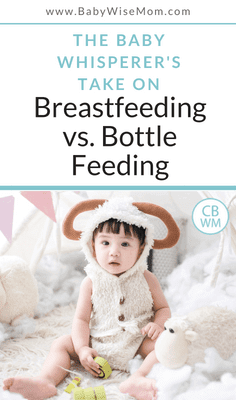 Reader Questions: