Waitress and mom! Babywise Success.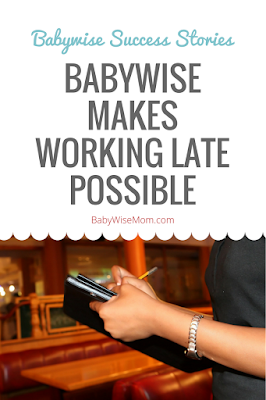 I have 3 boys ages 6, 4, and 1. I am a full time server at a large brew pub in our neighborhood. I work nights and don't get home until 11ish. My friend recommended babywise when we were pregnant with our first son. I read it and realized we couldn't do life well without babywise systems in place.
1. I wanted to feel confident going to work at night knowing that my husband would have the easiest time possible putting our children down for the night
2. I need a predictable rest time for myself everyday…and that relies on nap/independent play time
3. I LOVE that on my nights off I can't put all the boys down and spend quality time with my husband!