The reasons using chore cards can be a great option for your children to track their chores. Motivate your kids to do their chores!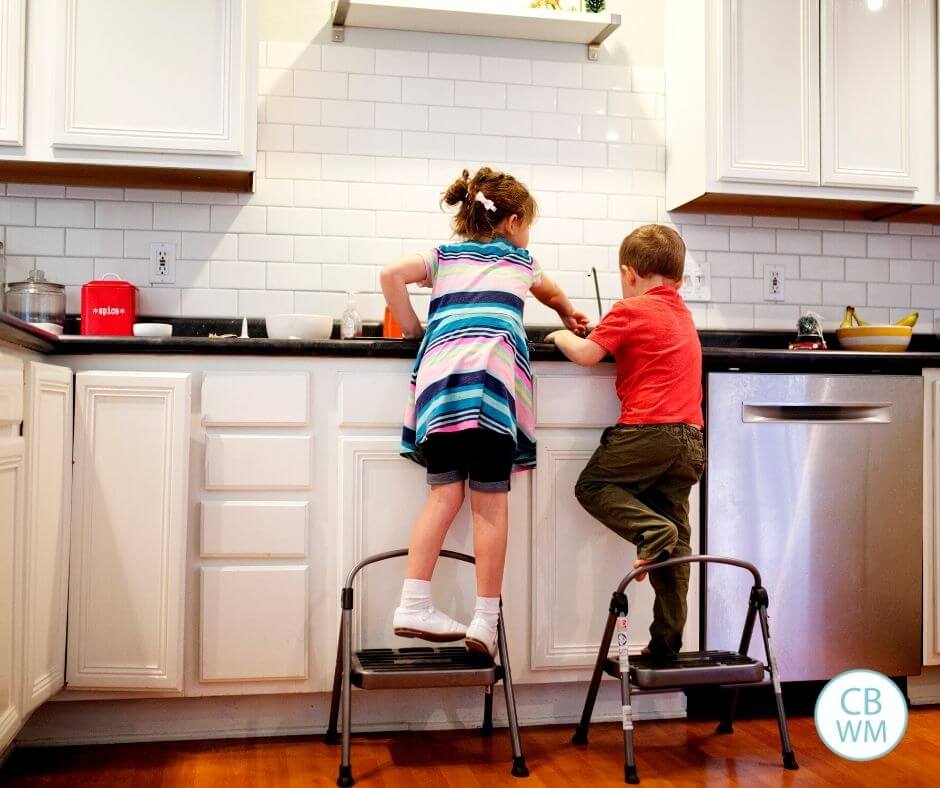 There are many different ways to track chores for your kids. There are chore charts, marbles, sticker charts, popsicle sticks, lists…
Now, tracking chores doesn't have to be one way or the other. There isn't "one right way" to track chores. In fact, the Parenting Breakthrough talks about the benefits of mixing it up every so often. It keeps things interesting for the kids. So you can do chore cards and charts…along with many other things.
I have always loved chore cards as described in On Becoming Preschoolwise
starting on page 182.
Benefits of Chore Cards
What are the perks of chore cards?
One perk is that when the child uses the chore cards, there is no need for mom (that's me) to stand over the child making sure it is getting done.
You give your child the cards and walk away. The cards help the child know wha to do.
This also lets the child develop self-discipline and feel a sense of trust from you. You trust him to get things done.
Another perk is that you can add to and take from the cards as needed.
I also like that I am not constantly printing new papers off or creating new lists.
We also use chore cards in our morning routines. This is my FAVORITE way to use this type of card. You can read more about that in Printable Morning Routine Cards for Kids.
We keep the cards in the child's drawer in the bathroom. There are cards there that must be done for the morning routine. Go potty. Shower. Get dressed (yes, I was surprised to discover children need to be told to get dressed. And go potty for that matter).
I have also included brush teeth, make bed, and say morning prayers, to name a few.
The only downside to these cards can be the initial investment of time to make them.
I have helped out in that since I have created morning routine cards as well as chore cards.
You then just print those off, laminate them, cut them, and you are ready to use them! So there is some time investment, but you can reuse it over and over again.
I have been really happy with the chore cards. The kids are excited to use them and it helps them remember the things they need to get done without any nagging at all from me.
Get Your Printable Cards Here
Find Chore Cards for Your Child Here–Scroll down to find the cards you would like.