Babywise Mom book of tracking sheets to keep track of everything you need to know to get your baby on a fabulous schedule and sleeping well.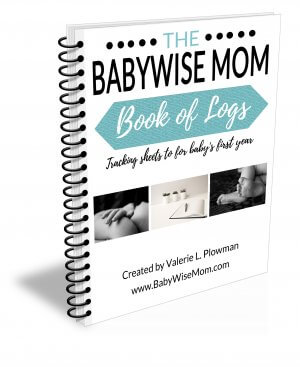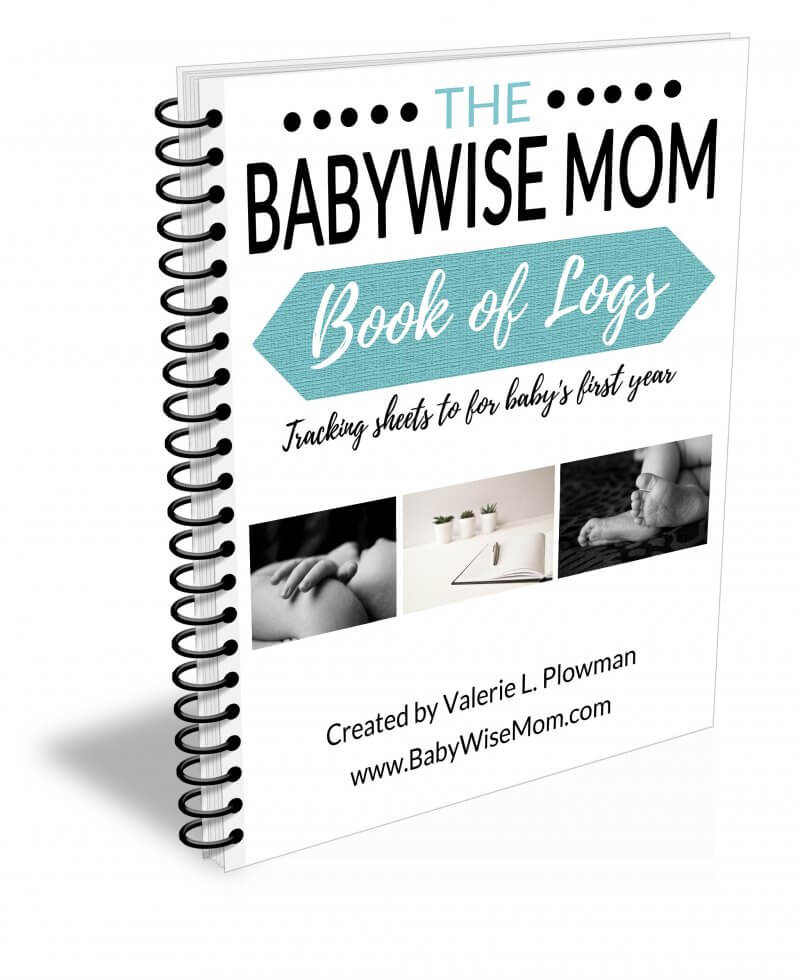 I have something exciting! I have created a book of logs. I have spent many, many hours over several months making these logs.
In this book I have:
Daily log sheets broken down by age. On each page, it provides places to record feedings, naps, diapers, stats, events, playtime (when appropriate), and milestones. It also includes information for that age, such as suggested number of feedings, feeding intervals, and independent play lengths.
Sleep training log
Dreamfeed log
Optimal waketime log for tracking waketime day by day and help you figure out what is optimal.
Optimal waketime weekly log for tracking waketime for the whole week on one sheet.
Independent Playtime daily log for tracking indpendent play on a day by day basis.
Solids log for helping you while you introduce new foods to your baby.
Language log for helping you with teaching signs to your baby.
The Babywise Timeline. Two pages that summarize your baby's first year.
Infographics for quick references for sleep milestones.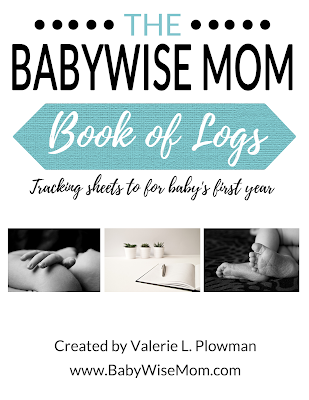 Here is a sample of a log by age: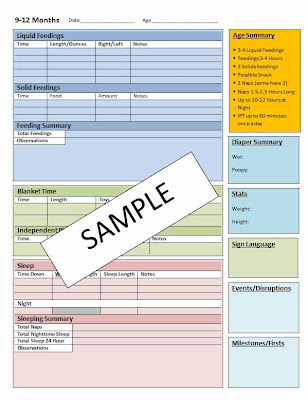 You will get it in PDF form and can print it as you desire. You could print out pages and keep them in a binder, print out pages and have them bound, print and laminate and use wet erase markers to re-use pages…whatever you like.
To purchase, click the Add To Cart button below. You will then go to a purchase page, purchase, and have an instant download. It is that simple!
We are sorry that this post was not useful for you!
Let us improve this post!
Tell us how we can improve this post?