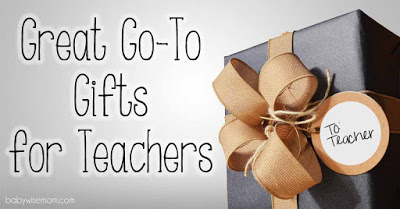 Today is officially National Teacher Appreciation Day. With that and the end of the year coming up, you might be wondering what you can get for that teacher to show a little "thank you" for the hard work he/she puts in to teaching your child(ren). This post contains affiliate links.
1-Gift Card
Teachers always like gift cards. I was in charge of teacher appreciation week at our school for a few years. Each year, I would get a gift card for each teacher as part of the gifts for the week and it was always the favorite gift they got all week (and I did my homework before getting gifts; this was the number one gift idea from my teacher friends around the country).
You can do a gift card on your own or you can get with the other moms in the class and do one giant gift card. One year, the parents in my daughter's class and I pooled our money and got the teacher a gift certificate to the salon she goes to. She loved it!
2-Flowers
Women like flowers. They brighten a room! One year for teacher appreciation week, I got each teacher a vase and a rose. I invited the students of the school to bring a flower for their teachers. It could be a flower cut from the yard, one from the store, or even a crafted flower. It was so fun to see the varied bouquets! The teachers were all excited to get flowers.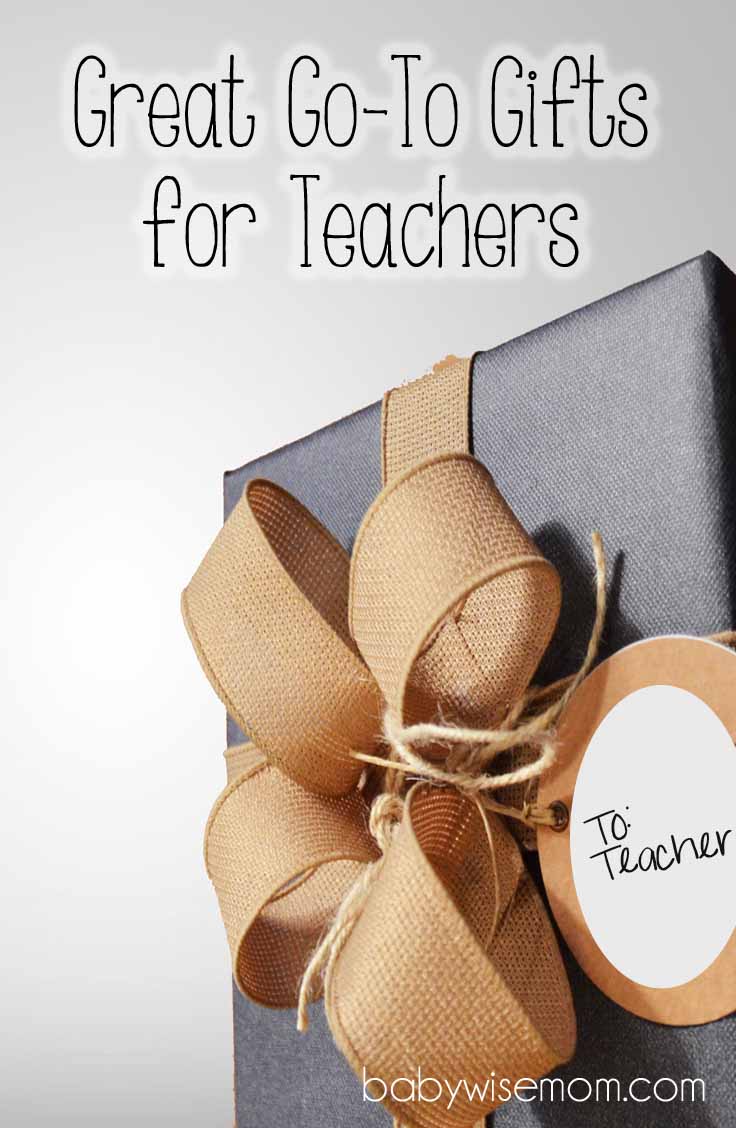 I find this to be a handy idea especially for teachers who have been teaching for a while. They have gotten almost every gift there is out there and don't necessarily need more clutter. I hate to call it clutter, but we humans just accumulate over the years and you can only have so much stuff before you run out of space. Flower can be enjoyed, but they don't last forever so the teacher can enjoy them and not fill up her space.
Did you know you can even buy flowers on Amazon? It just doesn't get a lot easier.
3-Treats
This will be my first year giving treats. Teachers get A LOT of treats, so I avoid this gift. However, one of my children's teachers LOVES, super loves, chocolate. So we decided to get her a box of nice chocolates. She would be unlikely to buy nice chocolates for herself, so it can be a nice treat for her.
Our principal keeps a bowl of chocolate in his office, and I know the teachers drop by often! Sometimes you just need a little chocolate Rx.
4-School Supplies
Another year while doing teacher appreciation, we gave the teachers a whole lot of school supplies. I felt sad about how excited they were for these things. It shouldn't be something teachers have to spend their money on, but it is. They were thrilled. The things they show special excitement over were new pencils, pencil topper erasers, and dry erase markers. You can do a gift basket/tote of school supplies for a gift.
5-Something Personal
There are a whole lot of options that are personal out there. One teacher we have is a fashionista. She loves her accessories. Over the years we have given her earnings and scarves…women don't often splurge on themselves, so sometimes it is fun. This year, she is getting this adorable purse.
Your teacher might like a certain animal and like something associated with that. May she has a favorite sports team. Does she love to read? A book or an Amazon gift card for a kindle book might be the trick.
Maybe you know of an event going on in your teacher's life. One year, McKenna's teacher was going to have knee surgery over Christmas break. We got her a cozy throw in her favorite color. She said she loved cuddling up with it while she recovered. One teacher loved to write, so we did a journal.
6-Cute "Pinterest" Ideas
Of course you will find loads of cute gift ideas and sayings on Pinterest. One year for teacher appreciation, we gave each teacher an apron with the hand print of each child in the class. There are pampering kits you can create, treats with cute sayings, fun soaps…Pinterest of course will not come up short.
What have been your favorite gifts to give (or get) for teachers?