How to organize yourself so you can get family meals on the table. Family dinner is so important and is worth working to have each day.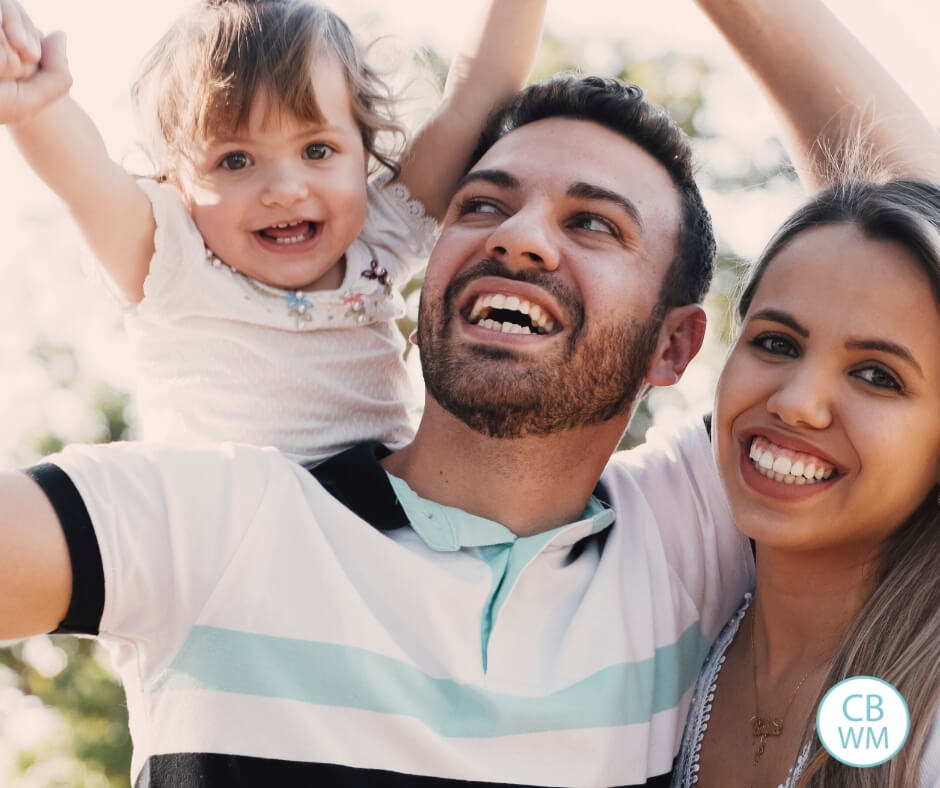 On the surface, mealtime should be easy. We all want to eat. Getting dinner ready should be a snap. All you have to do is decide what to make and then make it. Right?
If only.
As mothers, we need time to make the meal we want to make. We might have activities that interfere with the timing for the meal. We might have babies to unexpectedly make dinner prep harder one night. We might be working moms who can't prep at home. We also need the ingredients for said meal, which means we need some pre-planning and shopping.
Dinner time is stressful and making dinner is much harder than you think it will be.
How Do Moms Get Dinner on the Table
So how do moms do it? I went to Facebook and asked for ideas. The main takeaway here is to plan ahead. The surest path to success for you is to plan ahead. Plan your meals ahead. Plan your trips ahead. Prepare things ahead of time. Here is a list of the tips, scroll on to see details on each point:
Shop a month at a time
Shop two weeks at a time
Shop once a week
Shop during a short window of time
Add things you need to buy to your list as they run out so you know what you need
Keep a master list of favorite meals and refer to it when making a meal plan
Make a list of meals in four-month periods and use that plan every four months
Plan meals based on what is going on that night. You might need faster meals on certain nights depending on different plans and activities
Get out and prepare anything you need for the next day before bed
Order groceries online and pickup. This helps you avoid going over budget
Check cupboards and fridge when writing grocery list so you don't forget to buy something or over-buy something
Get coupons from favorite sites and apps after you make your list and know what you need
Keep a list of easy, quick, and healthy meals so you have those to refer to
Set aside time to cook each day
Double recipes when possible and freeze one meal
Find a helpful app to track meal plans and shopping lists
Create a meal exchange group
Here is what you said:
PLAN AHEAD
Diedre said:
Until a week ago we lived in a very remote area, and had to drive for an hour and a half to get to the store. This meant we only went shopping once a month, so we had to be fairly organized.
Breakfast and lunch I just kept things like oatmeal, pancake mix, PB&J, etc on hand for the month, but there was no set menu.
I had a "master list" of all the foods we like to eat for dinner. I would sit down and plan enough meals for 4 weeks, making a list of all needed ingredients as I went. When I was done with the list I would check it against what I had in the fridge/freezer/pantry and pare it down to my final shopping list. The final list of meals was more of a list of meal options than a set menu. Depending on how the day/week was going I'd look at the list in the morning, pick what we were going to eat that night, and go from there.
Now though, we have moved into the city and don't have as much pantry space, so I look forward to seeing others' responses to this question.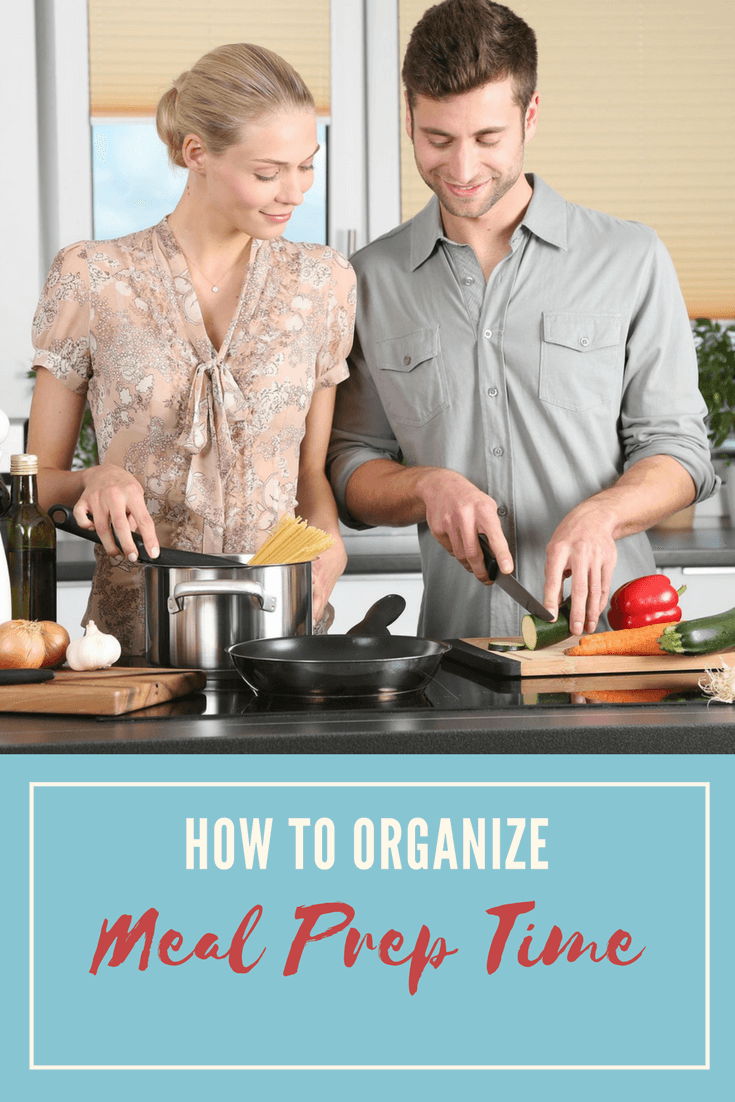 Leslie said:
I have done the monthly shopping as well, I even made a list separating all of my meals into 4 different months, so we just rotate through the 4 months lists. But now that I'm pregnant, half of the stuff doesn't sound or taste good anymore, so I've had to go back to shopping for 2 weeks at a time, based on what sounds good lol.
PREPARE IN ADVANCE
Casey said:
I use an "old school" calendar and keep it on the fridge and sit down and plan out our meals (dinner only) for 2 weeks at a time. I make the grocery list as I write down meals. I also write in our Family Activities so I know if I need to have a "quick meal" for certain evenings or if we're going out for dinner for a special occasion. Each evening I look at the next day's meals and put whatever meat out to thaw so it's ready for the next day. If I didn't plan, we'd eat out WAY MORE than we should. I also order my groceries from Kroger online and it has really helped me stay on budget. I don't grab unnecessary items and if I'm over budget for the month, I can easily delete items we can get buy without for the next couple weeks.
Abby said:
I menu plan on Sunday afternoons when everyone else is napping! I have a binder full of recipes I've found over the years, organized by starch (pasta, rice, potatoes, grains, & legumes). I pick recipes for the week, write them down on a menu I printed off from Pinterest, and write down on my shopping list what we'll need (being sure to check the cupboards and fridge so I don't run out of staples or buy something I already have 3 of!) My list a split list from Real Simple, for Trader Joe's and Target. Then I hop on Target's Cartwheel app and Coupons.com and grab whatever coupons I want. If I'm feeling super-ambitious, I check websites for their ad & coupon match-ups.
Sally said:
I've just started meal planning on a monthly basis rather than weekly. And it seems to take much less time!! It makes weekly food shopping easier too. If I'm making a slow cooker meal I prep it the night before so I can just get it out the fridge and switch slow cooker in the morning.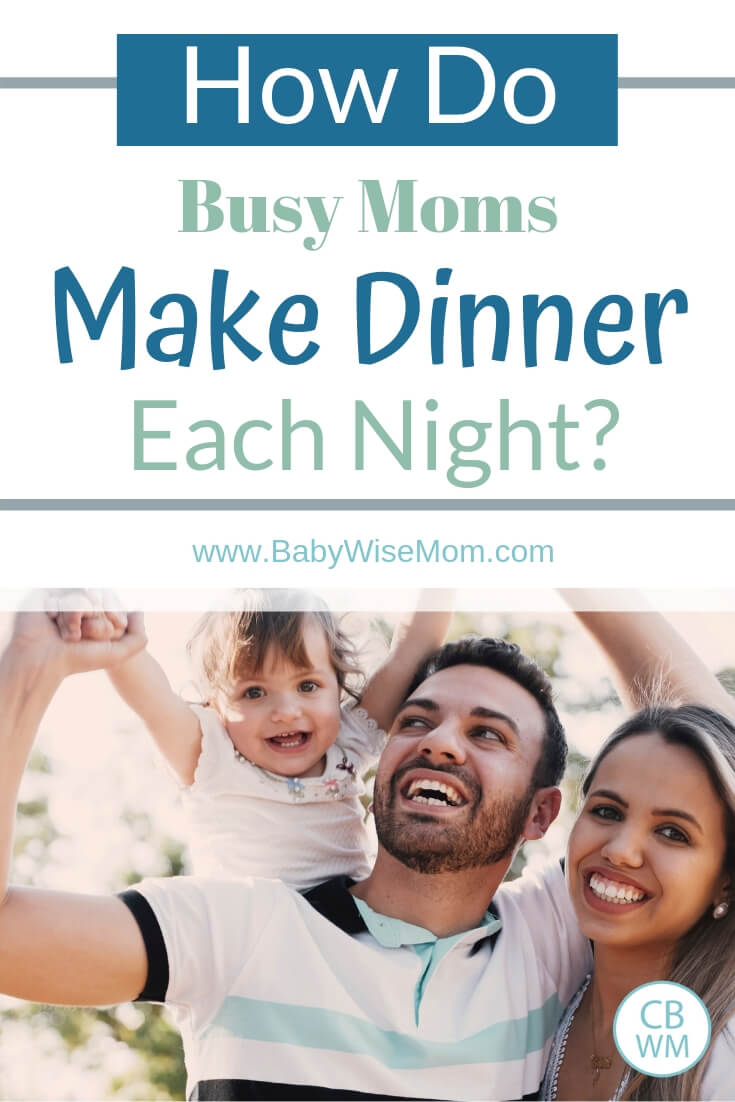 FIND QUICK AND HEALTHY MEALS
Susan said:
I've been making weekly plans for meals. And shopping once a week. I keep a list of easy dinners and since I'm home on maternity leave, I'm playing with lots of new recipes that are easy, quick and healthy that I can save for when I go back to work. Also, rely on my slow cooker for easy meals when I have both my baby and toddler home.
Quick Meal Tips:
Some things really it easier to cook dinner. An Instant Pot is a fabulous tool for making a quick dinner and save time. A crock pot is a perfect way to prep in the morning when you have a busy evening and won't be able to prep before it is time to actually eat dinner.
Sheet pans are a popular way to cook an entire meal on one sheet and do so quickly. These often involve some chicken and some veggies. You can find tons of ideas on Pinterest.
---
Read: Quick and Easy Meals for Busy Nights
---
SET ASIDE TIME TO COOK EACH DAY
Katie said:
My planner has a small space at the bottom to planmeals (personal-planner.com is where I get it), so i plan them in there in tiny handwriting. The planner shows one week at a time. I plan the main dish and generally what will go with it (like a veggie and a fruit). I make the shopping list in the blank pages at the back of the planner. I shop once a week in the awkward space of time between dropping older kids at school and dropping my 4yo at preschool – there's about a 50 minute gap there, it's perfect.
At the grocery store, I really only pick up what is on the list. Throughout the week as things got low or ran out (or the backup ran out on an often-used item), I added that to the list. Most of our meat doesn't come from our grocery store, it comes from random other sources/farms so I don't worry about sales a lot unless it's on a type of item I use a ton (say, canned diced tomatoes).
As for my day, most days I plan to be home between 3:30-5pm for cooking. It's a lot of time but I love good food so it's worth it to me. Often baking, like muffins if they're needed on a soup night, gets done in the mornings. I often try to make extra of any meal/baked good where it makes sense and put it in the deep freezer if there's room. On the days where the kids have a late afternoon activity, I plan slow cooker or super simple meals. Each week the meals are pretty carefully planned based on what activities are going on each day.
All of my favorite recipes are typed and I print them into a spiral bound book every couple years. New recipes get printed out and put in a thin binder. All my cookbooks are kept in a cupboard in my kitchen and I really like having them there even though it takes up somewhat valuable space.
And I keep things on hand like cereal, oatmeal, PB&J, etc for breakfasts and a lot of the kids' lunches.
FIND AN APP YOU LOVE
Whitney said:
Paprika app! Best recipe, meal planning and grocery list app I have found!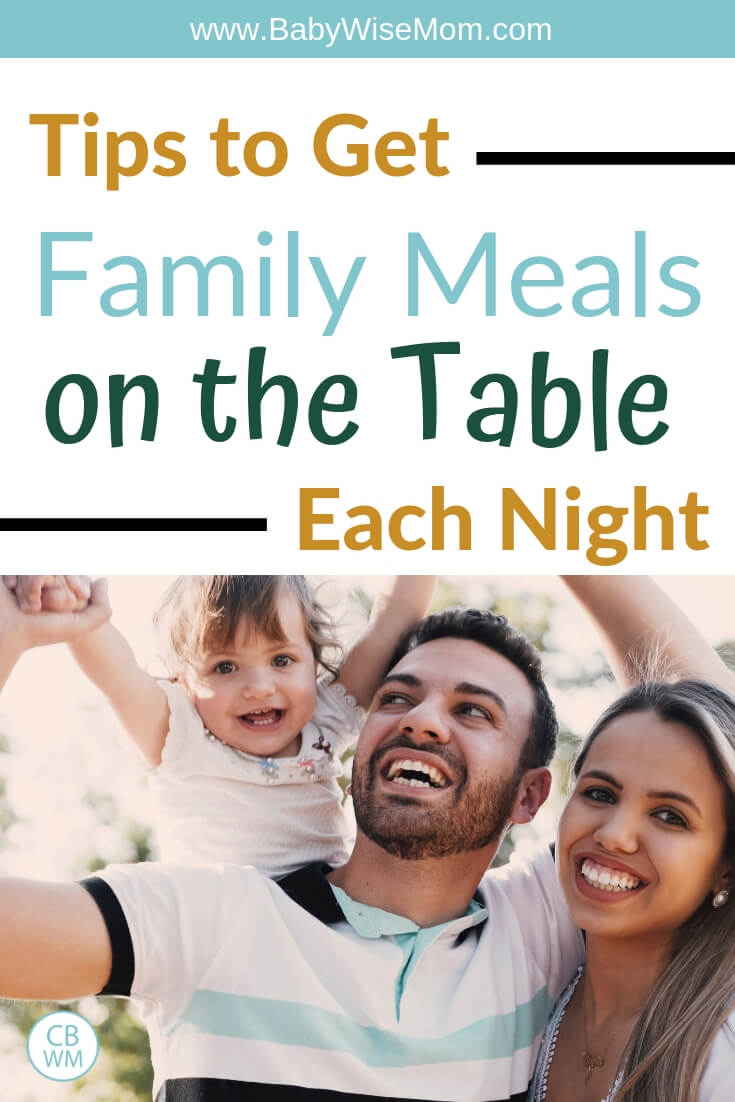 MEAL SWAP
Nicole said:
I make a meal plan first that includes breakfast, lunch and supper 7 days per week. I then make a list for any items I will need during that time. Some things are standard, like apples, oranges and bananas. Other things get added based on the suppers I am planning. I shop twice per month at a major grocery store, plus once per month at costco. My meal plan is for a two week period, then I just repeat it for the second half of the month. On any given day, I choose from one of the meals I haven made yet that I have on the meal plan. It is rare for me to use all 14 dinners in two weeks because we use leftovers or we get invited out, or we eat something else for some reason.
I'm also in a meal exchange group. We each make whatever meal we have chosen, multiplied by how many people are joining in, then we get together and swap. We are doing it monthly currently, but each person opts in by the 15 of the month, and we swap the last Monday of the month. I add the frozen meals to my meal plan either one or two times per week.
I start making supper between 4-5 pm, we eat at 6. I prefer to make fresh meals all at once over slow cooker meals. I have a very short list of meals that I think that good when made in the slow cooker. This last year I got a pressure cooker and have been playing around with that. As a SAHM, I feel like I have a lot of options in terms of what we eat. I always have afternoon time when my kids are napping that I can start prepping or cooking for a more involved meal.
Related Posts: