Read below for many easy and fast meal ideas and recipes for busy nights. When your baby is fussy and you can't cook or you are running around, these are handy!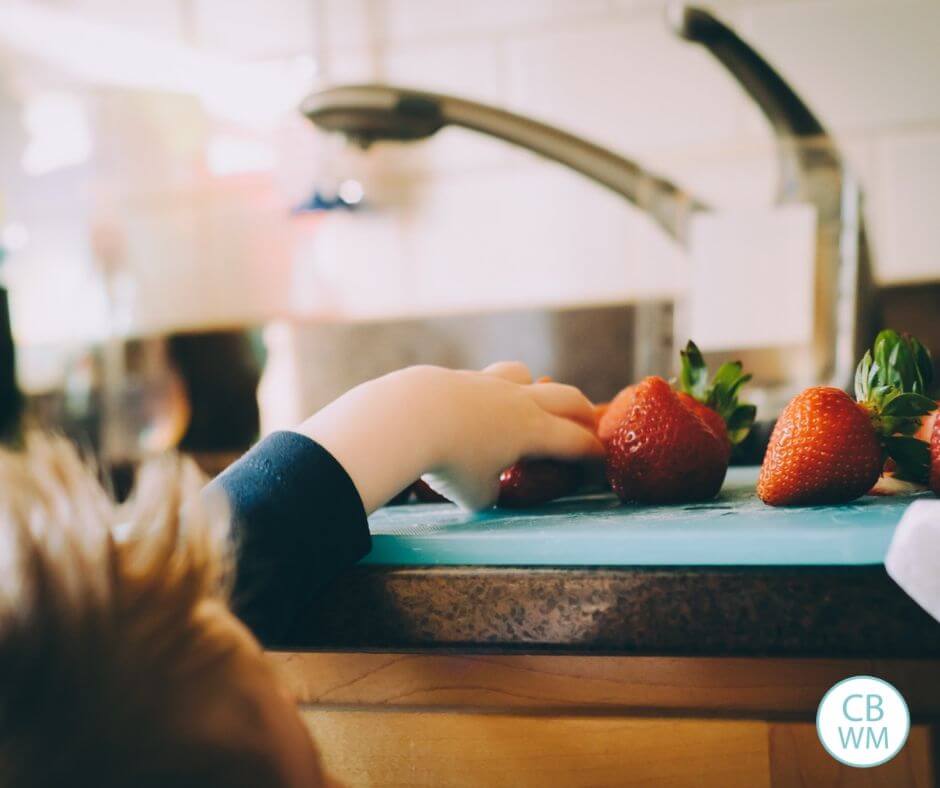 Over the years, I have learned there is no season of motherhood when it is "easy" to get dinner on the table. There might be nights it is easy, maybe even a series of a few weeks, but most of the time, there seems to be something that makes dinner time hectic.
It might be that you have a baby who happens to always be awake and fussy when it is time to prep dinner. You might have a toddler who can't be left unattended at dinner time. It might be that your kids are in sports or have music lessons that land right around dinner prep time. Maybe you are busy volunteering or you work and dinner prep ends up being rushed.
As our kids have gotten older, dinner prep time has only gotten more chaotic and I have had to plan ahead more. We have four children who each play a competitive sport and each take piano lessons. My husband and I both serve in our church in ways that take many hours. We both volunteer as coaches, directors, and/or PTO members. If we are going to have dinner together, I have to be strategic.
---
Read: Tricks to Getting Family Meals on the Table
---
I know we aren't the only ones out there with busy seasons. Everyone is busy! We all need great ideas for busy night meals. Here are some of my favorites meals or category of meals for helping make sure I can make dinner on super busy nights. Be sure to go all the way to the end to read about an amazing app I recently found and a giveaway for full lifetime access to the app!
Breakfast for Dinner
Breakfast foods typically do not take a lot of time to make. Having breakfast for dinner is a great option for a busy night! Various pancakes, breakfast burritos, quiche, omelets, waffles…so many options.
These overnight waffles are delicious for breakfast. They can also work well for dinner. Mix it up in the morning and have your batter just waiting for you in the evening at dinner time.
Do you know what else can count? Cereal. Sometimes we just have cereal for dinner. It always amazes me that on those nights when I am feeling like a mom-failure, my kids are literally rejoicing and think I am the best mom.
Cereal is not the most nutritious thing ever, so cereal is not a regular for us, but it is a viable option when we just need something.
Slow-Cooker
Ah the good old slow cooker. Another great, classic option for your busy evenings. I try to always have one slow cooker meal worked into my weekly meal plan. When I have a PTO meeting that late afternoon and we have a soccer game in the evening, I know we have a small window for dinner–too small to prep and eat.
A slowcooker recipe is perfect for prepping in the morning while I am home and then eating in our little window.
I also always loved the slowcooker when I had babies. Again, I could prep in the morning during a morning nap or independent playtime and not need to worry about cooking in the evening with a fussy baby.
I have shared some of my favorite recipes in the past: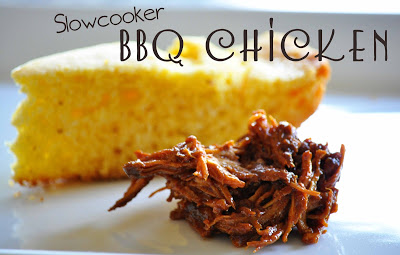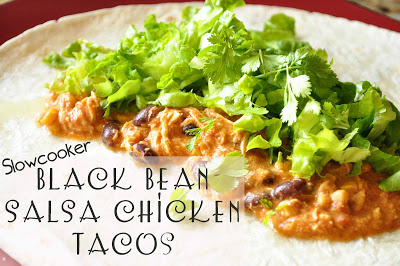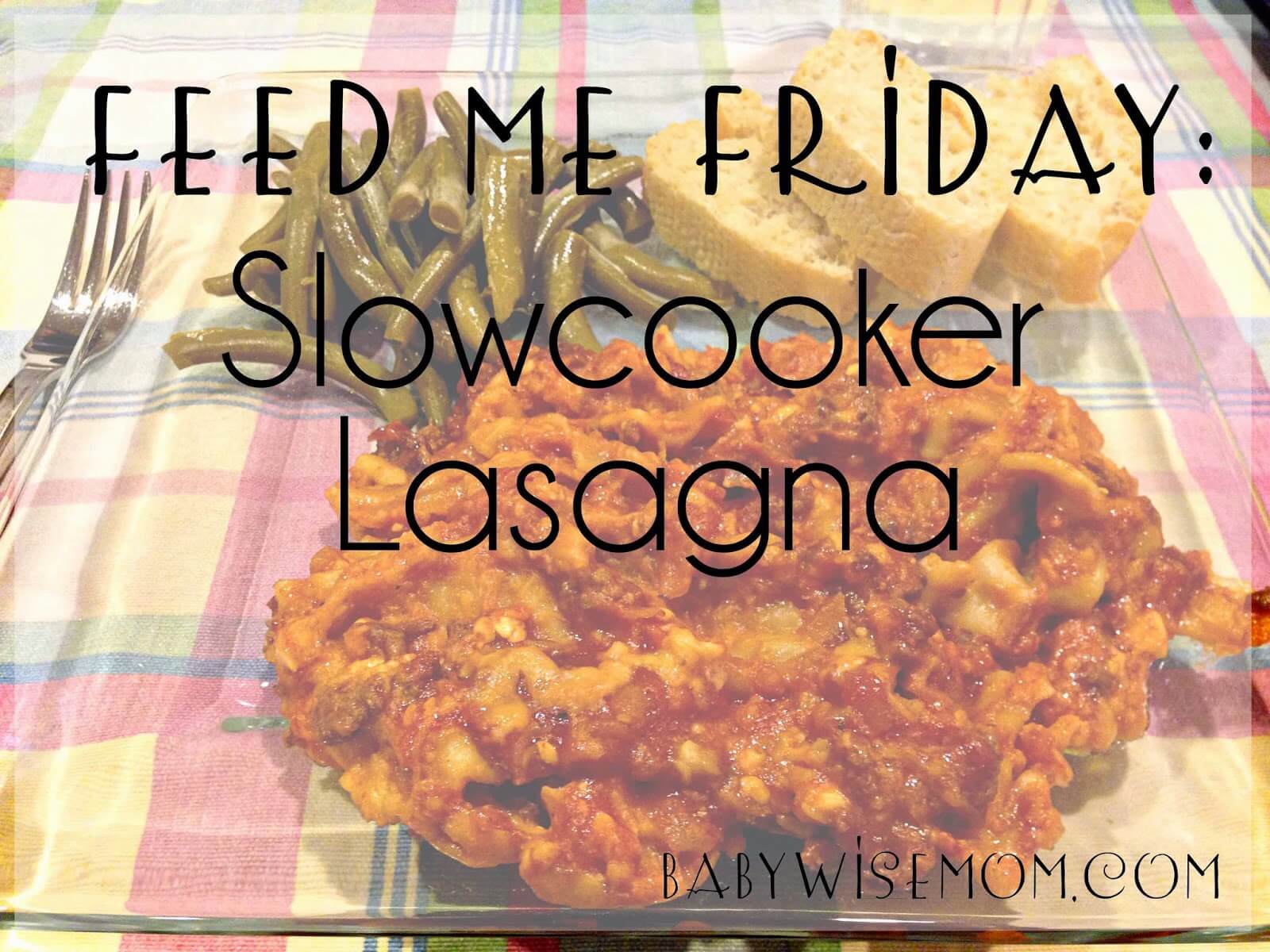 I have these two books below I reference often when I need slow-cooker ideas. They even include how-tos on changing any recipe you love into a slow-cooker recipe. These are both affiliate links.
And of course, Pinterest is a great resource for finding slowcooker recipes.
Instant Pot
The Instant Pot is the new slow cooker but in a faster way. It is a great way to cook something faster. It can also be used as a slow cooker, so you can have your cake and eat it too with this one machine.
One of my favorite things I have tried in the Instapot is this curry soup from Six Sisters' Stuff. Something to keep in mind when turning to the Instapot is that it takes time for it to come up to pressure. So you might think something will take 30 minutes because that is the cook time, but it takes 45 because of the coming to pressure time. Just keep that in mind as you are planning out what to do for dinner and when you need to start.
The Instant Pot is fantastic for if you realized you needed something cooked and forgot to start it earlier that day or if you want something cooked without you having to watch it like you would on the oven. This is the Instant Pot I have and love (this is an affiliate link):
Freezer Meals
When you are making dinner and have time to really make a dinner, whenever you are doing a meal that can freeze, double the recipe and freeze the meal. Then when you know you have a hectic day coming up, you can move it from the freezer to the fridge for a day or two so you can cook it that day. My favorite meal to double and freeze is chicken enchiladas.
Sandwiches
Some nights are going to need to be a sandwich night. My kids love these nights because I allow any kind of sandwich and they can choose what they like. Peanut butter and jelly, meat and cheese, grilled cheese…sandwiches don't have to be boring. Even fancier ones can be done rather quickly. Add some avocado or some pesto sauce to a turkey sandwich and it takes that sandwich up a notch! Don't forget about things like egg salad sandwiches, sloppy joes, chicken salad, and BLTs! Add some raw fruits and veggies for a fast, easy meal.
A great sandwich is a chicken salad sandwich. You can make the chicken salad ahead of time and just pull it all out at dinner time. I will cook my chicken in the Instant Pot in the morning, put it in the fridge, then cut everything up and combine it to sit in the fridge until dinner.
See my grown-up grilled cheese sandwiches here.
Pasta
A lot of pasta dishes can be cooked rather quickly. Even if you make the sauce from scratch, a lot of them can be done in 20-30 minutes. If I want to do spaghetti and meatballs on a busy night, I will put the meatballs in the slow cooker all day with the sauce, then I only need to cook the noodles when I get home. We love salad (which can be made ahead of time), green beans, or asparagus with our pasta dishes.
Salads
The first time I made a salad for dinner, the kids approached with trepidation. Salads are for sides, and they envisioned starvation ahead. Now they love it! Salad with some grilled chicken…some homemade dressing…delicious! You can chop everything up ahead of time and compile it all at dinner time.
---
Read: Prioritizing Family Meals
---
Leftovers
If your family will eat leftovers, having a busy night be leftover night is a great way to get dinner done. We typically have one leftover night each week. I look at my week and choose the most hectic evening or day to do a leftover night.
Soups
Soups can often be done quickly or at least done ahead of time in the slowcooker or instant pot.
Favorite Recipes
As you go about your food-making year-round, take note of the recipes you like that are fast so you can turn to those on your busy nights. Beyond the general categories I have shared, some specific recipes I like are:
---
Read: 8 Reasons Family Meals are Vitally Important
---
Extra Tips
Follow these tips for success:
Plan Ahead
If you are having a busy night, you will have so much more success with dinner if you plan ahead a bit. Make a meal plan for the week. Think through each day and take note of the ones you will need something fast for. I typically like to leave my meal plan fluid, meaning I just choose 7 meals for the week and decide as I go which I will make which day. During busy seasons, though, I assign ahead of time so I am sure I get the fast meals on the busy days.
Start Dinner at Breakfast Time
At breakfast each day, decide what you are having for dinner and do any prep that needs to be done. That way you aren't at 3 PM realizing you needed to do a slow cooker meal that day. Oops.
Have Raw Fruits and Veggies
Super easy side dishes are raw fruits and vegetables. Have those on hand and ready to eat so you can add them to meals as fast side dishes.
OrganizEat App
For many years, I have been wanting to put my recipes into an app so I always have everything I love in one place and with me at all times.
About a month ago, I went to the app store and searched through the apps. I settled on trying OrganizEat @organizeat . I LOVED it. What really drew me in was the ability to add a recipe just through a photo. So easy! As I started to add recipes, I realized I was going to love it and I reached out to them right away about potentially working together. They agreed and offered a giveaway!
I use recipes from all sorts of places. I find some online, I have favorite cookbooks, and I have a recipe box of old recipes. It is SO EASY to forget about favorite meals because I have to look in so many different places for a meal.
You can add recipes manually, through photos, or even by importing from a website. You can also meal plan and make grocery lists right from the app. It is super convenient and easy to use. I am LOVING it! I love the organizational abilities.
I also love having my recipes with me at all times. One day I was at the grocery store and buying tomatillos for a pork taco recipe. I wasn't sure how many to get and hadn't noted it. But the recipe was in my app! So I opened my phone and saw how many pounds to get.
It also means I can easily meal plan from anywhere. If I am sitting in the school pick-up line or waiting for someone to come out of practice, I can open my phone and easily mark which recipes I want to make that week. Then I can make a grocery list right there. You can make a grocery list through the app, also.
A huge bonus for me is you can backup your entries right from the app. I once input hundreds of recipes just to have iTunes reset the app and I lost everything.
You can also add tags to recipes, so I can tag everything that uses zucchini and easily search for zucchini recipes when I need them, or tag the "fast" recipes so I can find those.
Check the app out OrganizEat at their website or in the App Store to download it and get organizing your recipes.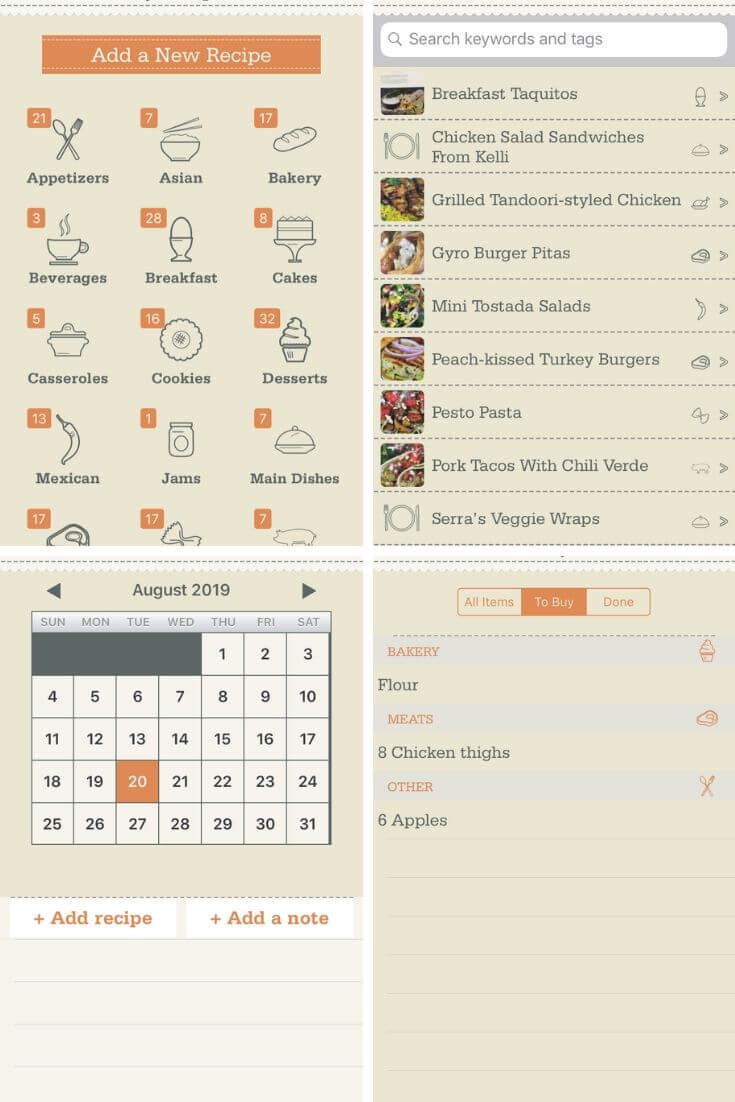 Conclusion
Finding things to make life a little simpler really help keep you sane and keep things moving at home. Have a list of meals to make planned out, decide each morning what you are having that night, and prep what you can during the day so you can quickly get meals out in time for the family to eat together. Dinner is a great time to talk as a family and get info from your kids. The effort you make to have dinner together, even if it is cereal, is worth it!