Kennedy Space Center Travel Tips. Tips for visiting Kennedy Space Center in Florida with kids. What to do, how long to stay, and what to expect.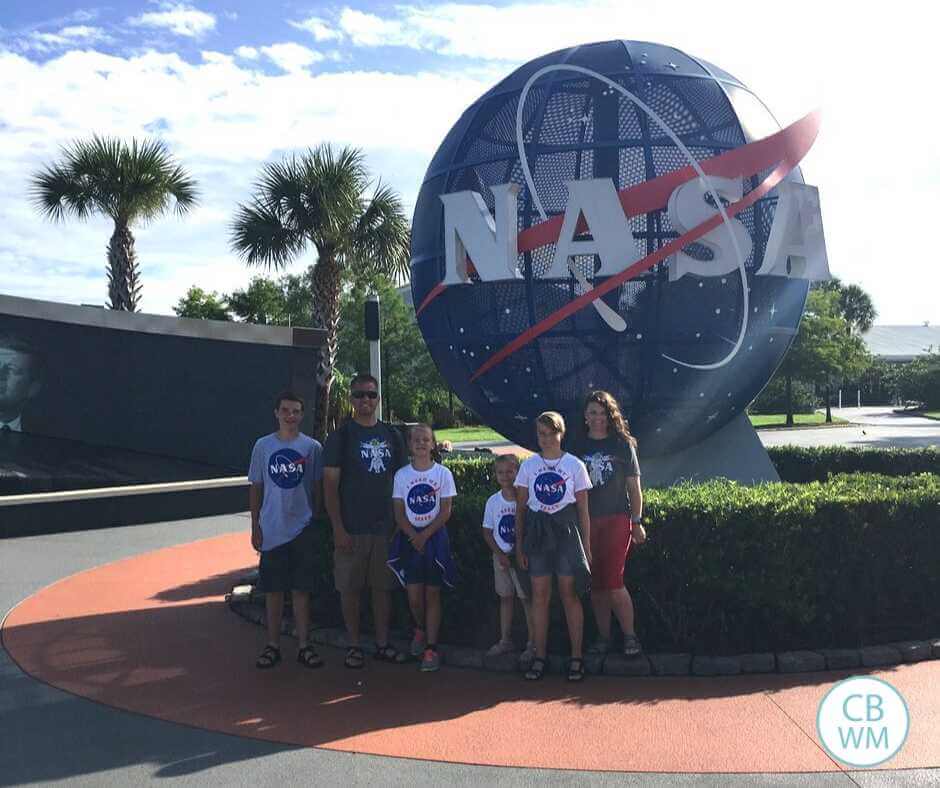 When we took our recent family vacation to Orlando, Florida, I knew Kennedy Space Center needed to be on our list of activities to do. My husband is an engineer and worked on the space shuttle at his first job after graduation (you know, a literal rocket scientist). He has all sorts of interest in the space program, as does Brayden.
We frequently have a place similar to this on our itinerary when we travel. A battleship or something similar. The girls never love it. They were not looking forward to Kennedy Space Center because they envisioned the last battleship we visited and remembered Nate and Brayden reading every sign and looking over every plane in great detail.
They were all pleasantly surprised! Kennedy Space Center is very interesting for all members of the family. It is frankly just inspiring. You leave wanting to be a better person who sets lofty goals and achieves them.
Nate and Brayden took much longer to go through everything than even what the website will tell you to expect. Nate had inside info on many of the things there and he and Brayden talked in depth about them.
Fortunately, there is a playground there that is covered, so when the day was winding down and Brinley couldn't take any more, I took her to the playground to just play while Nate and the bigger kids finished up looking at all the things.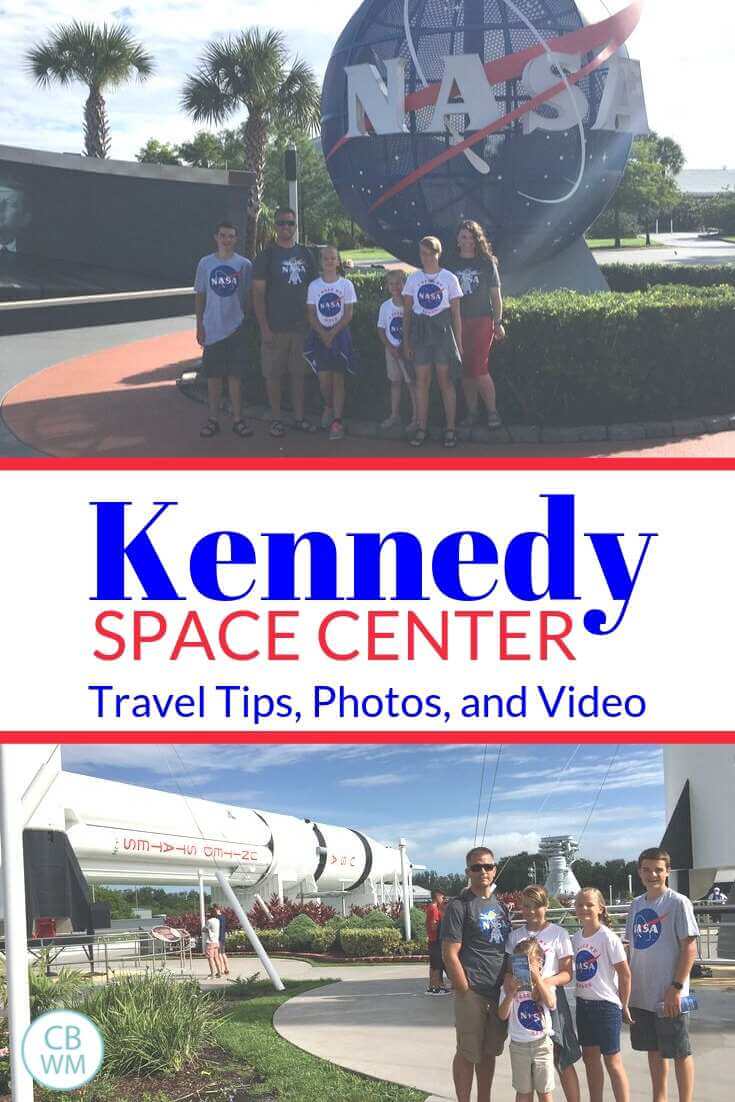 Where to Stay
We stayed at Cocoa Beach to be able to get to Kennedy Space Center. You could definitely drive from Orlando to Kennedy Space Center all in the same day. We drove to Cocoa Beach the day before, played on the beach, and then did Kennedy Space Center the next day. We then went back to Orlando that evening. They don't stay open very late, so it is easy to get back.
When I was in high school, we did a choir tour to Orlando and hit Cocoa Beach and Kennedy Space Center all in one day, driving from Orlando and back.
Cocoa Beach is about 20 miles south of Kennedy Space Center. But Kennedy Space Center is so huge that it is hard to stay much closer than that. Orlando is about 52 miles away.
---
Want a NASA shirt? Check them out on Amazon here!
---
How to Get There
When we first planned our trip, I had in my mind that we wouldn't rent a car at all and would just shuttle to and from the airport and/or do Uber. As we did more research, Uber seemed less reliable from Orlando to the coast and it also seemed the cost would be about the same as a car rental for a day. So we rented a car to get to and from the coast.
Our hotel in Orlando had a car rental company there. So we got a car from there and then returned it when we went back to the airport when we left.
Kennedy Space Center Tips
As with any park, get there early. We got there about 15-20 minutes early and the park was dead.
You can really easily get everything done you want to at Kennedy Space Center, so you don't have to be too strategic about what you do when. I do have a few tips for you, though.
Heroes and Legends. Hit this one first. It will be right on your left as you enter the park, so it is easy to do as you enter. This line can get quite long, so it is a good one to hit very first.
After Heroes and Legends, head to the bus tour. You will walk past a lot to get there. That is okay! Stay focused. This line also gets long. This takes you on a bus tour to see where they actually build and launch the shuttles and rockets. There is a museum you stop at along the way. While there, you can eat lunch at the restaurant there, or take the bus back and eat at the Orbit Cafe (that is where we ate and it was good).
Space Shuttle Atlantis is a must. This is fun for kids, has a fun shuttle launch experience, and some fun interactive exhibits.
iMax. They have some iMax shows that are included with your ticket price. They are really neat, so if you want to watch certain shows, be aware of what is showing at what time so you can be sure to hit the ones you want to.
Kennedy Space Center Images
Here are some images and video from our day at Kennedy Space Center
Conclusion
Kenndey Space Center is a very educational place that is super inspiring. It is not thrilling like the Orlando theme parks, but it is real and worth a visit there when you visit Florida.
Related Posts