What to do in Orlando, Florida with your family. Great activities for children. How do you choose which parks to hit? Read for tips!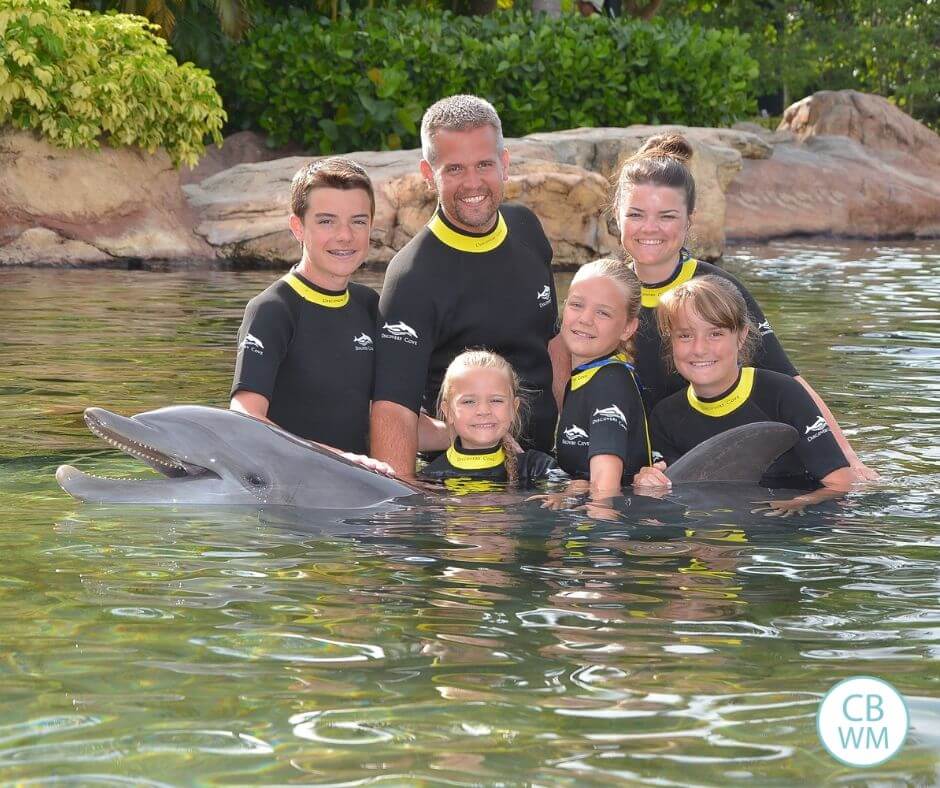 It isn't hard to decide to go to Orlando, Florida. It is a hot spot for tourism. In fact, over 125 million people traveled to Florida in 2018. Orlando typically sees more than half of that number alone.
The question isn't "Is Orlando worth it?" or "What would we do in Orlando?" but rather "How do we narrow down the possibilities?!?!?" There are so many things you can do in Orlando. There are theme parks as well as experiences that are more unique to Florida itself. If you are willing to travel a bit, you can hit even more options outside of Orlando.
When we were first deciding what to do while in Orlando, I brainstormed a long list of ideas of things we could do. There were at least twice as many possibilities than we had time for. We narrowed things down to what we would like best as a family with our kids' ages, interests, and past experiences. Here is our 10 day itinerary for Orlando, Florida.
I will have detailed posts for each of the main parks and locations we visited. I will add links to those as I get them done.
Orlando, Florida Travel Itinerary for Families
In all, we were traveling for 11 days. Our first day traveling was flying to Florida. Once we landed, we rented a car (we picked it up right at the airport) and then drove to the coast. We stopped at a Walmart on the way to the coast to pick up some groceries. We just went in and shopped, but you could easily schedule a pick-up order also!
Day 1: Cocoa Beach (Sunday)
Since we do not live close to the ocean, any time we travel somewhere on the coast we spend at least a day at the beach. We woke up, went to church, and then headed to the beach.
We absolutely loved Cocoa Beach. We packed a few sand toys so the kids could play with those. We stayed at a hotel close enough to walk to the beach (there are a ton of hotels to choose from). We stayed at Cocoa Beach Suites this day, and I would not really recommend it. It was not very clean. It is inexpensive, so if you don't care about clean, then check it out as an option. It did also have a beautiful view of the ocean.
---
Read: Cocoa Beach Travel Tips for Families
---
You can rent beach chairs and umbrellas from a shop close to Ron Jon's Surf Shop. We did that this beach day. We went back for a second beach day later in the trip (more on that below) and learned there are a couple of little businesses that set up right on the beach by the pier that rent out chairs and umbrella's, too. They set them up for you and take them down. I highly recommend this option unless you want to go to a more remote location than the pier. The pier can be a busy spot.
At the end of the day, we packed up and headed back to Orlando. We stayed at the Holiday Inn and Suites across from Universal. We also returned our rental car this evening. We rented a car from a company that rented out from our hotel, but we arrived too late to turn it in that day, so Nate just took it to the airport and took an Uber to get back to the hotel.
For the next several days, we did a free shuttle, taxi, or a limo service. The limo service was actually very affordable (cheaper than the Uber rides would have been) and super convenient.
Get a visual of our itinerary here PLUS a hotel tour of each room we stayed in in the video below:
Day 2: Universal Studios, Orlando (Monday)
You will notice as you glance through this itinerary that we did not do a day at Disney at all. This was a hard debate for us. Universal was a must-stop for our family. We are obsessed with Harry Potter. I have heard from many local friends that when you go to Orlando, you kind of have to choose between the Disney path and the Universal path.
We live within a reasonable drive to Disneyland in California. I have been to Disney World and know there is a difference between the two (a lot of differences), but as far as a "Disney" experience, we figured we can get that in California (and have–see our Disneyland and California Adventure travel tips here).
That also means we are close enough to drive to Universal Studios Hollywood (we have done that, too–read the Universal Studios travel tips here). The Harry Potter attractions in the Hollywood park pale in comparison to the Orlando park, however. So Universal was a must-do for us.
We debated adding on a Wild Animal Kindgdom day. I know my kids would have loved that. I honestly like Disneyland better than the Magic Kindgom. I don't think my kids would care too much about Epcot at their ages. We were already hitting Universal's water park, so we didn't need that. But Wild Animal Kingdom is amazing and unique to Orlando, so that was our big debate. In the end, the added cost for one day just wasn't something we decided to justify. It seems like all of the parks in Orlando will give you heavily discounted second, third, even fourth days in their parks, so it would have added significant cost for us to hit Disney for one day over visiting other parks for a second or third day that we were already going to.
I share all of that because I have had a lot of inquiries about how we came to the decision to not do Disney and I am sure there will be many more. So to summarize, it came down to:
Our main interest and ages of our kids
Cost
Days we were spending in Orlando
If we were going to spend two more days, we would have done a Disney day. We even considered it, but it was already a very long trip and Kaitlyn left to go on a 9 day trip two days after we got home as it was, so we wanted her to have some recovery days at home before heading back out.
Okay, on to Universal! We spend this day in Universal Studios and Islands of Adventure. We did everything we wanted in Universal Studios before hopping over to Islands of Adventure and doing a bit there. We had a park hopper pass.
---
Read up on everything we did at the three Universal Studios Orlando Parks here
---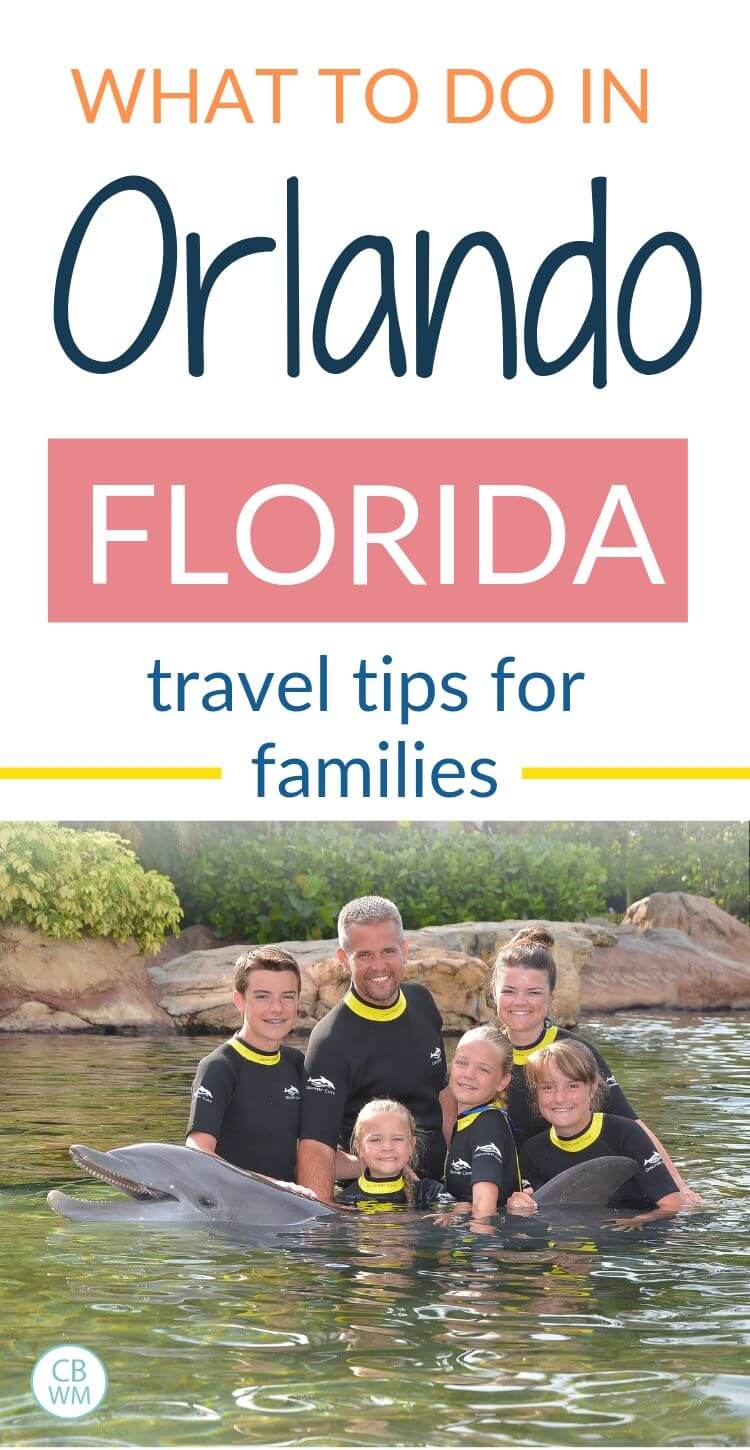 Day 3: Islands of Adventure (Tuesday)
We actually started the day in Universal Studios at the Harry Potter and the Escape from Gringotts ride and then headed over to Islands of Adventure. We hit everything we wanted in Islands of Adventure and then did favorites in both parks.
Day 4: Volcano Bay (Wednesday)
Volcano Bay is owned by Universal and is Orlando's newest water park. It was amazing and we had a great time there. We were able to get our fill in one day, but we also could have spent a second day there and enjoyed ourselves. We debated going back for part of our fourth day at Universal, but ultimately decided to head back to the other two parks.
Day 5: Universal Studios/Islands of Adventure (Thursday)
We spend this day at both parks. We hit everyone's favorite rides many times. This day was definitely the busiest days of all of our days at the Univeral parks, with Monday being the least busy. When the day was done, we sadly said good-bye to the Wizarding World of Harry Potter. Each day we spent in Universal, we got butterbeer twice a day. They have all kinds: regular, frozen, hot (they didn't have hot while we were there since it was summer), ice cream, and potted cream. Since we got home, we have been working to perfect the recipes. You can find our perfected frozen butterbeer recipe here.
Day 6: Discovery Cove (Friday)
Discovery Cove was a highlight for our trip (I mean, the whole thing was basically one giant highlight, but this was incredible). I wanted to hit Discovery Cove on a busier day of the week because they only admit so many people into the park.
Discovery Cove is owned by Sea World. The price to get in is spendy, but it includes a whole lot of things. You get breakfast and lunch, all you can eat. You get unlimted snacks all day. You get wet suit, life vests, snorkles, sunscreen, and locker rental. We also got free tickets to Sea World and Aquatica for two weeks.
We also did the dolphin swim, which I can't recommend enough.
The whole day was super relaxing. It was chill and relaxing.
---
Read: Why Discovery Cove Should Be On Your Bucket List
---
Day 7: Sea World (Saturday)
We decided to go to Sea World because we had free tickets from our Discovery Cove tickets. We have been to Sea World in California and loved it! Read our Sea World California tips here. The Orlando and California parks are very similar but also have many differences. You can definitely enjoy both. We couldn't pass up free.
---
Read: SeaWorld Orlando Travel Tips for Families
---
Day 8: Cocoa Beach (Sunday)
We woke up, checked out, and got a car rental (from our hotel) and headed to Cocoa Beach. We stopped by church first then checked into our hotel. This time we stayed at the Best Western. We really liked this hotel. We usually call the hotel to see if we can do an early check in if we are arriving earlier than check-in is happening. So long as your room is clean and ready for you, they say yes.
The Best Western is right by the pier, so that is how we discovered the rentals on the beach at the pier. They also had body boards for rent. Other companies had pop up shades for rent. It was all very convenient. We had another nice day at the beach and pool swim time.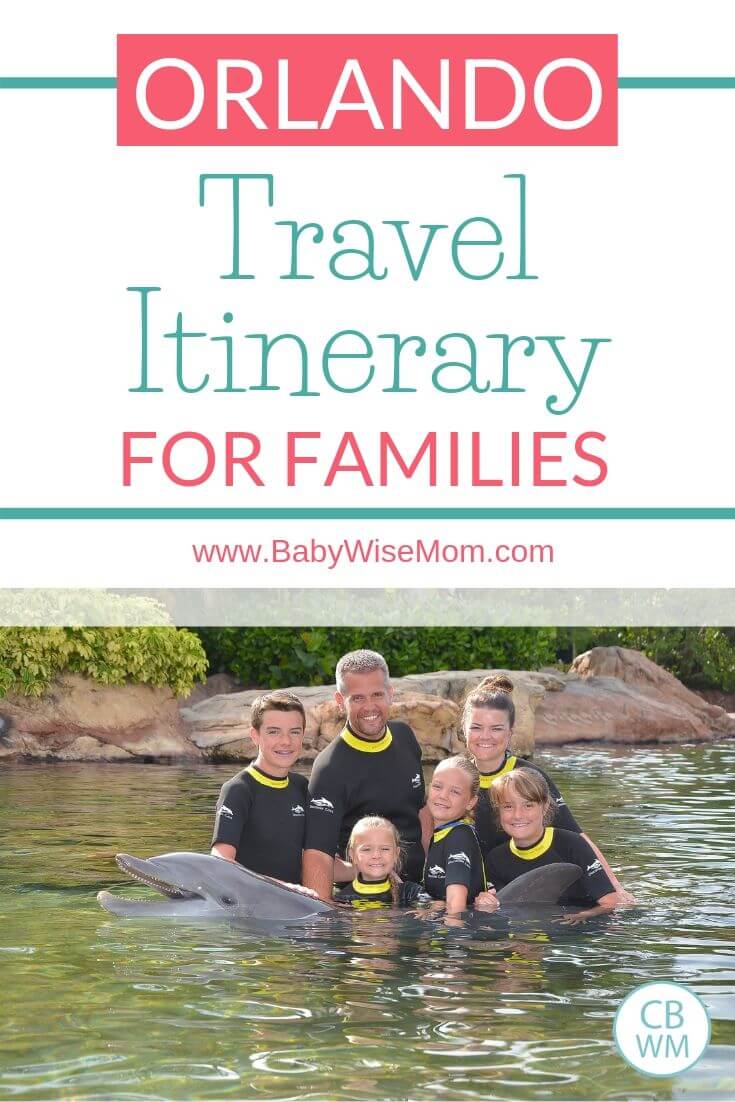 Day 9: Kennedy Space Center (Monday)
We woke up and checked out of our hotel and headed to Kennedy Space Center. This is on the coast. This was a really neat and inspiring place. Nate used to work with the space program (yes, as a rocket scientist), so he found it all fascinating as did Brayden. They had a lot of interesting things for kids and a fun covered playground that Brinley enjoyed.
When we were done there, we headed back to Orlando for our last night. We stayed at the Hampton Inn and Suites within walking distance of Sea World.
---
Read: Kennedy Space Center Travel Tips to see our day there
---
Day 10: Temple and Sea World (Tuesday)
Nate, Brayden, and Kaitlyn got up and went to the Orlando Temple. I had been there before and Nate hadn't, so he took the older two and I stayed back with the younger two where we played in the pool and then got ready.
Once they got back from the temple, we walked over to Sea World and spent a few hours there (free tickets). We then headed to the airport to go home. We turned in our car rental at the airport.
Other Destination Options
As I said, we had a lot of options we considered and ultimately did not do. Some of those ideas include:
Magic Kingdom
Animal Kingdom
Epcot
Typhoon Lagoon
Blizzard Beach
Aquatica
Gatorland
Airboat tour
River tours/canal tours
State parks
National parks
Conclusion
There you have our basic outline. The details of each location will come throughout this month as I post our tips and experiences from each location.
We easily could have enjoyed another day at the beach–I think we would enjoy a solid week at the beach. Four days with the Universal parks was great for us. If you did no water park, you could do it in 2-3 days. I think you will want at least two days. We enjoyed our third day a lot so we could hit up our favorites.
One day at Discovery Cove is sufficient. 1-2 days at Sea World is sufficient if you are not doing a water park. There is enough at Sea World that you can fill up two days–you almost have to decide if you want to focus on animal shows or rides while at Sea World. We focused on animal shows and didn't hit every ride because of it, but we got close.
One day at Kennedy Space Center is sufficient.
Orlando is a very fun area to visit; there is good reason it is such a popular tourist destination!